Teaching Excellence Awards
Prof. Gian-Luca Oppo, Prof. Stefan Kuhr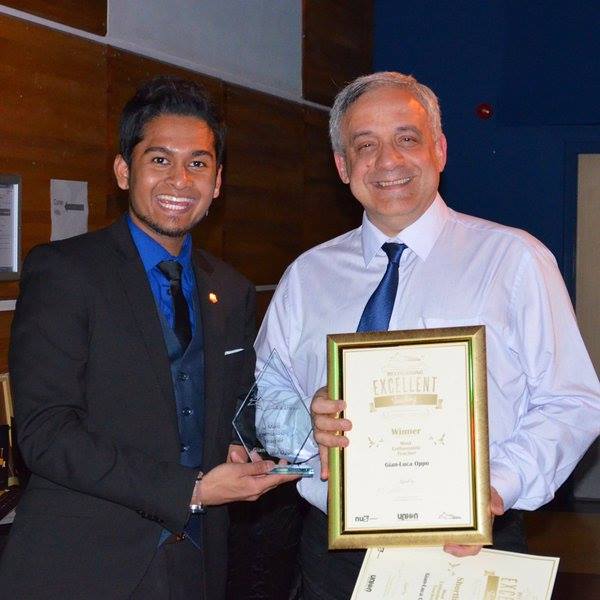 Congratulations to Prof Gian-Luca Oppo who won the award of 'Most Enthusiastic Teacher 2016' and to Prof Stefan Kuhr on the award of 'Best Teacher in the Faculty of Science' at the Annual Teaching Excellence Awards (TEAS).
Well done to Prof Andrew Daley, , Dr David McKee, Dr Michael Strain and Dr Carol Trager-Cowan who all received nominations.
We would like to say a special thank you to all students for their nominations and our congratulations to all other winners!
For the full list of nominees, shortlists and winners as well as photos from the awards, please visit The Teaching Excellence Awards page.
14th May 2016