Cockcroft Institute partnership, including researchers from Strathclyde Physics, awarded more than £11 million to boost accelerator research
The Cockcroft Institute (CI), a partnership between the Universities of Lancaster, Liverpool, Manchester and Strathclyde, and the Science & Technology Facilities Council (STFC), has been awarded more than £11 million for R&D into accelerator science and technology.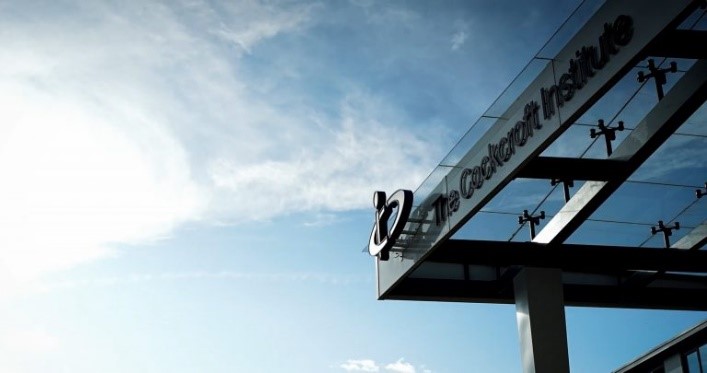 The funding, awarded by the Science and Technology Facilities Council (STFC), will enable the institute to continue using its expertise to develop scientific frontier facilities, novel acceleration techniques, address global challenges in health, security, energy, manufacturing and the environment, and to train the next generation of accelerator experts in areas where there is a recognized international skills shortage.
CI Director, Professor Peter Ratoff, said: "The Cockcroft Institute is the de facto national centre for particle accelerator R&D in the UK, comprising about 250 academics, STFC professional accelerator staff, post-doctoral research associates, administrative staff and PhD students. It is probably the largest of its kind globally, delivering world class education, training and R&D in conventional and novel methods of acceleration with major contributions to the realization of national and international accelerator facilities. The STFC core grant provides crucial support for our research and the significant award is testament to the outstanding quality of the work carried out across the institute."
Over the next four years, the CI will further its research programme into scientific frontier facilities and underpinning technologies, novel acceleration techniques and applications of accelerators. The institute will grow its existing international research partnerships and use the core grant to leverage additional support from a range of funders.
Strathclyde has been a full member of the Cockcroft Institute since 2016 and researchers in Physics have made internationally leading contributions to CI accelerator research in the areas of laser/electron beam-driven plasma-based particle acceleration and radiation sources (linked to SCAPA), development of microwave undulators and amplifiers, simulation of advanced X-ray Free Electron Lasers (FEL) and the international muon ionisation cooling experiment (MICE). Using the new STFC grant funding, Strathclyde researchers will work on developing these and closely related topics, including applications of accelerators in addressing global challenges in healthcare, security, environment/space & Industry.
The new core grant will enable the CI to continue to deliver world-class research and development in particle accelerator science & technology that is well aligned to national science policy and the strategic requirements of the partner universities and UKRI/STFC.
February 2021