Strathclyde Sport offers a variety of Gym Services, based in our state-of-the-art Fitness Suite, to assist you in optimising your activity schedule and improving your fitness. All one-to-one sessions and group orientations are bookable online.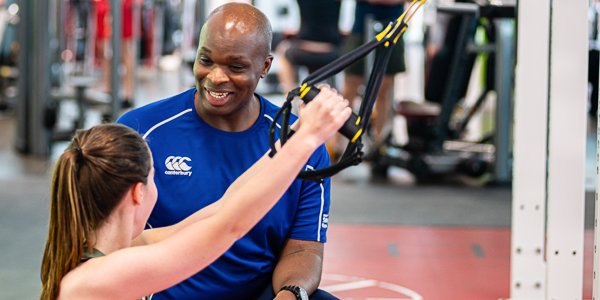 Gym orientations
As a new user to Strathclyde Sport, our gym team can help you to use the kit and digital technology so that you get the most out of your workout. Gym orientations can be booked online under the 'Kick Start appointment'.
Gym orientations will help equip you with the skills to be able get the most out of your workout. Dressing for the occasion is just as important.

Please follow this advice to ensure a comfortable experience:
please arrive early (at least five minutes prior appointment starting) and meet your Instructor at the seating area outside the gym
wear clean appropriate gym attire like breathable shorts, t-shirts and a pair trainers
no jeans are allowed
eat at least two hours before appointment
a bottle of water would be handy to avoid dehydration
'KICK-START' gym programme
Our experienced team of Gym Instructors are here to inspire, motivate and improve your performance in the gym.
Book online for a 45 minute one-to-one appointment with a member of the gym team. During the appointment they will discuss your needs and goals and will give you a programme based to help you achieve these. This service is free to members. If you are a non-member you will be charged the pay as you go entry fee upon arrival (£5.00).
If you would prefer to have a virtual consultation, please email strathsport-gymteam@strath.ac.uk and someone will contact you with a Zoom invite.
Personal Training is planned to be come online shortly. If you wish to book personal training, please speak to a member of the team directly or email strathsport-gymteam@strath.ac.uk. They will arrange an appointment. Payment should be made at reception for this and present your receipt upon arrival to your instructor.
Gym classes
Due to social distancing, our HIIT class has been relocated from the Rig to the Sports Hall, where the gym team will take you through an appropriately socially distanced HIIT class. Further gym classes will come online shortly.
Gym technology
Life Fitness On Demand
A variety of exciting and motivating instructor-led workouts are available on our cardio machine screens. You can find out more information by visiting: lifefitness.co.uk/life-fitness-demand.
My Zone
What is MyZone?
MyZone is a wearable heart rate belt that tracks heart rate, calories and time exercising. MyZone converts these readings into MyZone Effort Points (MEPs) which rewards effort rather than fitness.
The Myzone heart rate belt pairs with the MyZone app which shows your real time heart rate, calories burned and intensity during your work out.
How does it work?
MyZone calculates your maximum heart rate using user information that you input into your app. MyZone then records and displays your heart rate during your workout as percentages of your maximum heart rate. The closer you are to your maximum heart rate, the harder you are working and the higher the amount of MEPs you will receive.
MyZone displays this information by highlighting which zone you are working in: Grey, Blue, Green, Yellow and Red. A different number of MEP points are awarded for each minute spend in different zones.
How does this benefit me?
By training in the different colour zones, it allows you to take complete control of your workout ensuring you're getting the best out of every session. It allows people of different fitness abilities to come together and have the same level of intensity in their workouts. You can plan workouts by time spent in each zone and try for new records with your MEP points!
You can track your progress by viewing daily, weekly and monthly MEPs total. You can also add other MyZone users via the app and can view how you compare against your friends and even instructors!
The MyZone belt also connects with third party apps and equipment such as FitBit, Garmin, Strava, Gym Equipment, Apple Health, Google Fit and many more.
Purchase your MyZone belt from our reception desk at a discounted price of £60.00 (RRP £129.99). Speak to a member of our gym team for further information.
Watt Bike Training APP - Utilise the new top of the range Wattbikes to your best advantage through the Wattbike app available to download from iTunes store and google play. Choose from a wide range of workouts designed to push the lower body limits to the max; whether you enjoy climbs, HIIT sessions or long endurance challenges, the Wattbike app stores them all. Make your session choice and just press go! For the more serious athletes, there are various performance tests, a Grand Tour training plan and Military mode to challenge cyclists and prepare them for bigger upcoming cycling events. Keep track of your progress through the app which records your data each and every workout.
ICG Training APP
https://lifefitness.co.uk/icg-digital-experience/training-app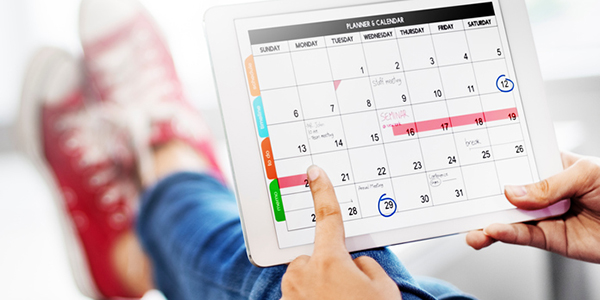 Events, workshops & challenges
Gym challenges, workshops and events are run periodically to give you that extra motivation you may need as they add a fun competitive element to your workout. Details are available on the events section.
Wellbeing & support
We offer a wide range of wellbeing and support services to help introduce you to exercise and a healthier lifestyle in order to improve your physical and mental health.