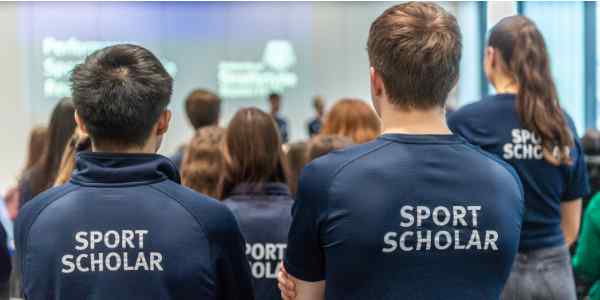 Strathclyde Sport

2022-23 Performance Sport Scholars
The University of Strathclyde's Performance Sport Scholars were celebrated at a reception at Strathclyde sport on Friday 13 January.
The programme supports 66 student athletes across 22 different sports who were recognised by The Principal, Professor Sir Jim McDonald, along with colleagues from across the University and National Governing Bodies from across Scotland.
Performance Sport Scholars at Strathclyde are provided with a comprehensive support package equating to a cash equivalent of up to £5,000 per year funded through generous donations from the University of Strathclyde Alumni Community.
Individual Donors Dr Jack Dunlop and Val Sherrington were also in attendance while Netballer Cerys Finn and High Jumper Lewis McGuire gave first person insights into the S&C support and academic flexibility awarded to them.
The University's 11 golf bursars who are supported through a partnership with the R&A were also acknowledged at the event.