Centre for Lifelong Learning

Counselling
Fee held at 2021/2022 level.
The Centre for Lifelong Learning (CLL) prides itself on its proven track record in delivering excellence in its COSCA-accredited counselling provision in the West of Scotland. Student numbers have increased substantially over the last five years, which is testament to both demand for the subject and the reputation, which CLL has earned in terms of excellence in student experience, teaching and the onward applicability of the course content in a wide range of occupations.
Counselling Skills Courses offered in 2022/2023.
January 2023 commencing courses are now closed to further applications.
If you are interested in receiving an alert as to when we are commencing booking for April - December 2023 courses, then please email your interest to cll-counselling@strath.ac.uk
CPD Course Development - Coming Soon…
CLL is currently in the process of designing a suite of continuous development short courses aimed at students who have successfully attained their COSCA certificate but may not yet have progressed onto their diploma training. These courses will provide students with not only a theory input into a range of topics but also a safe place to continue to practise their listening skills. We aim to have these courses ready in 2023.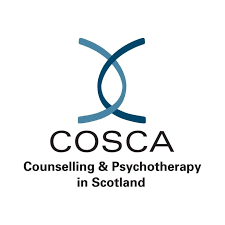 COSCA Organisational Member