Booking for January-commencing classes is open from Monday 25th October.
The details of April-commencing courses will be available from late January 2022.
The Centre for Lifelong Learning (CLL) prides itself on its proven track record in delivering excellence in its COSCA-accredited counselling provision in the West of Scotland. Student numbers have increased substantially over the last four years which is testament to both demand for the subject and also the reputation which CLL has earned in terms of excellence in student experience, teaching and the onward applicability of the course content in a wide range of occupations.
Counselling Skills Courses offered in 2021/2022
There is still some uncertainty as to when face-to-face teaching will resume but although September 2021 commencing courses are underway and completely online, via Zoom, courses commencing from January 2022 will be a mixture of offerings including:
on-campus teaching if social distancing guidelines permit, otherwise it may pivot to online delivery
a fully online offering
It is our intention to offer April 2022 commencing classes fully on-campus with face-to-face teaching.
If you are interested in receiving an alert as to when we are commencing booking for April 2022 courses, then please email your interest to cll-counselling@strath.ac.uk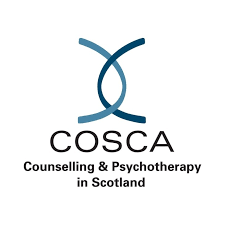 COSCA Organisational Member