The Centre for Lifelong Learning (CLL) prides itself on its proven track record in delivering excellence in its COSCA-accredited counselling provision in the West of Scotland. Student numbers have increased substantially over the last four years which is testament to both demand for the subject and also the reputation which CLL has earned in terms of excellence in student experience, teaching and the onward applicability of the course content in a wide-range of occupations.
Courses offered in 2020/2021
Due to the unprecedented disruption caused to University programmes during the Covid-19 crisis and the continuing uncertainty of when face-to-face teaching will resume, CLL commenced with teaching the Certificate in Counselling Skills online (via Zoom) from January 2021.
Booking has now closed for the January commencement courses but is now opened for courses commencing in April 2021. These courses will also commence online (via Zoom).
Courses have been foreshortened to allow completion within timescale. There will be more Saturday attendances required and these are detailed in timetables under 'Dates, times & locations' in the Counselling Skills page. Please access these and study them prior to enrolling on any of the courses, as attendance is important to your completion of the course. If you apply for any of these courses then please be prepared to engage with online learning until we can return to on-campus teaching (face-to-face). It may be that these courses will start and finish online but if the situation changes they may also return to attendance on campus.
If face-to-face delivery resumes then it may be necessary to incorporate social distancing measures in line with government guidelines. Face-to-face teaching will not be reinstated until we have full confidence that safety measures are in place, which minimise any risks to staff and students.
Courses for 2021/2022
Further information on courses commencing in the autumn of 2021/2022 will be posted under Counselling Skills by mid-late April 2021. If you are interested in receiving an alert as to when we are commencing booking for these courses then please email your interest to cll-counselling@strath.ac.uk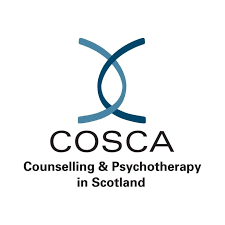 COSCA Organisational Member