Centre for Lifelong Learning

Further Steps in Counselling Skills
Dates and times for 2022/2023 Further Steps in Counselling Skills courses have still to be decided.
Please add your name to our alert list if you wish to receive updates on available dates, by contacting cll-counselling@strath.ac.uk
The Further Steps in Counselling Skills course has been developed by COSCA (Counselling and Psychotherapy in Scotland) and follows on from the COSCA Certificate in Counselling Skills. It provides students with many opportunities to further develop their skills, knowledge and self-awareness and will reconnect with their previous learning and extend their practice and understanding of counselling skills through active participation and regular practice sessions. The core learning in this course comes from students participating in groupwork, enhancing their counselling skills in practice sessions, exploring their own life experiences when in Speaker role, and deepening their knowledge through additional study and reflection.
Is this course for you?
This class will benefit a wide variety of people working in business, industry and the public sector, including:
personnel & welfare officers
nurses & NHS support staff
social care & social workers
mental health workers
teachers
workplace & employee counsellors
It is also suitable for people looking for personal or career development.
The Further Steps course is delivered by experienced tutors who are also highly experienced as practitioners. You will be supported by your tutor during the course to ensure that your experience makes the most of your particular skills-set.
This 30-hour course consists of 12 sessions of 2.5 hours duration, usually held weekly i.e. 2 sessions over each full day (10.00-16.00) and over 7 weeks (week 6 has no class attendance and is set aside for assignment completion and submission). In addition to the time spent in class, students should allow themselves an additional 3 hours per week for private study and reflection.
There is a strict attendance requirement of 85% on the course in order to fulfil the commitment to skills practice and individual contribution to groupwork. It is your responsibility to ensure that you can meet this requirement and attend classes regularly; particularly sessions where recording, skills practice or presentation is taking place, as it will not be possible to rearrange these.
Students will be using their own life experiences for listening practice therefore applicants should consider if this is the appropriate time for them to undertake the course if they have recently experienced a serious emotional issue or traumatic event.
Non-UK Applications
We regret that international applicants (Non-UK nationals) cannot be considered for the Further Steps courses as these are part-time and do not meet the minimum qualification level for a Student Visa at RQF level 7 (England, Wales and N. Ireland), or SCQF level 11 (Scotland).
Exceptionally, if you are an EU, EEA or Swiss Citizen and have indefinite leave to remain in the UK, or have been approved settlement, or pre-settlement status in the UK through the EU Settlement Scheme then you can apply.
Successful completion of the COSCA Certificate in Counselling Skills (or equivalent) is a requirement.
No other formal educational qualifications are necessary but you should make it clear on the application form why you wish to progress your Certificate in Counselling Skills with Further Steps.
Your reasons are important as a selection criterion. You may also be required to attend an informal interview as part of the selection process to clarify points raised in your application, or to seek further information where little is given.
English language requirements
You will need a suitable minimum level of competency in the English language if your first language is not English or if you have not been educated wholly or mainly in the medium of English.
With the course emphasis on listening, on a variety of sensitive subjects, and responding clearly and with tact, in practice and assessment and including oral presentation and essay preparation, the Centre requires a minimum overall score of IELTS 6.5 with a minimum IELTS 5.5 in all skills, or equivalent. Tests are valid for two years and documentary evidence is required to support your application.
The course comprises twelve units and each unit has been designed to enable students to evidence two core competencies whilst they are engaged in large and small group discussions and listening practice sessions.
Competence 1: Establish, maintain and bring to an end a supportive interaction.
Competence 2: Self-Monitoring.
The course will consist of the following:
Attitudes and Beliefs about Human Development.
Gender and Sexual identity.
Counselling Models and Process of Change.
Understanding Trauma.
Understanding and working with Addictions/Dependency.
Transpersonal Perspective and Psychosynthesis.
Working with Conflict.
Working Creatively
Integration of counselling skills and recorded practice
Transcript, analysis and presentation of a recorded session.
Formal instruction will be further enhanced by a guest speaker, who is a Counselling practitioner (TBC).
Assessment of competencies will be through
Continuous assessment of skills practice and class participation
A transcript (audio recording) of a counselling skills practice and reflective analysis, followed by...
A presentation to the group.
This process is similar to the work carried out in Module 3 of the COSCA Certificate in Counselling Skills by observation of competence in skills practice. Audio recordings are used to decide whether participants have reached the competence in Further Steps laid down in the performance criteria set by COSCA.
There are no course offerings at present but if you are interested in receiving an update on future offerings during 2022/2023, then please register your interest by contacting cll-counselling@strath.ac.uk and ask to be placed on our Further Steps alert list. We will email you information as it becomes available.
Courses are generally held on campus at Strathclyde's Centre for Lifelong Learning, Graham Hills Building, 40 George Street, in Glasgow city centre. Places are limited to 12 students.
The fee for the course is £407, payable in full prior to the course commencement.
From the date of formal offer, you have up to 2 weeks in which to pay a £100 deposit* to secure your place on the course. This payment is deducted from the course fee. The balance of £307 is payable prior to commencement and you will receive an email prompt with a deadline for payment.
*Note: This deposit is non-refundable unless medical evidence is provided.
If you withdraw from the course after commencement, we will retain the full fee.
Please note that this course does not meet the eligibility criteria for the SAAS Part-time Fee Grant.
Successful candidates are awarded a Further Steps in Counselling Skills certificate of completion by COSCA Counselling & Psychotherapy in Scotland.
This is a further progression from the Certificate in Counselling Skills and is used by participants to increase the scope of their knowledge and further enhance their work performance; it is not a licence to practice as a counsellor.
If you wish to train as a professional counsellor, Further Steps is not an essential requirement to lead on to a Diploma or MSc in Counselling but complements the Certificate in Counselling Skills and reinforces your foundation study. It is also a desirable addition for those who do not wish to practice as a counsellor but for whom their career or volunteering role involves using counselling skills in working with vulnerable people.
The University of Strathclyde now offers the MSc in Counselling and Psychotherapy for which the Certificate is one of the requirements for entry. Further Steps is a CPD enhancement but is not an essential requirement for the MSc.
This site will be updated when booking is about to commence. Please add you name to our alert list.
Disability
The Centre for Lifelong Learning is committed to promoting and improving opportunities for students with disabilities. We therefore welcome applications from those who have any needs which may affect their ability to complete the course successfully. Please indicate this on your application form and then, if you are offered a place on the course, we will provide you with contact details to discuss the support you may need.
Data Protection
Please visit the University's Data Protection webpage for updated Privacy Notices for Students and Website Privacy Policy for information on how we will use your personal data and your rights under data protection legislation.
In the interests of public protection, COSCA sets standards for the complaints procedures of organisational members.
Full information on our procedure is available on the University's Complaints Procedure webpage.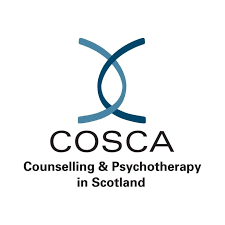 COSCA Organisational Member