Our subjects

Chemistry degrees
What is chemistry?
Chemistry is the study of elements and their properties and structure. It explores how elements react together with the aim of creating new substances.
Why study chemistry?
Chemists are of increasing importance in modern society. From creating new medicines to helping to protect the planet from the effects of human activity, chemists will play a central part in all our lives.
A chemistry degree opens doors to a wide variety of employment opportunities all over the world. From nanotechnology to the drinks and pharmaceutical industries, the opportunities are numerous.
Why study at Strathclyde?
Strathclyde has one of the largest research schools in the UK with interest and expertise across analytical, biological, physical and synthesis research areas.
All our undergraduate courses are fully accredited by the Royal Society of Chemistry and many offer 12-month paid industrial placements. More than 70 students are placed with companies each year. This gives students an advantage of experience in industry before they enter the world of work.
Chemistry Clinic
Our student-led, knowledge exchange service Chemistry Clinic provides opportunities for SMEs and larger companies to access chemistry facilities or consultancy services.
Watch the video to hear from our students about their time working in the Chemistry Clinic.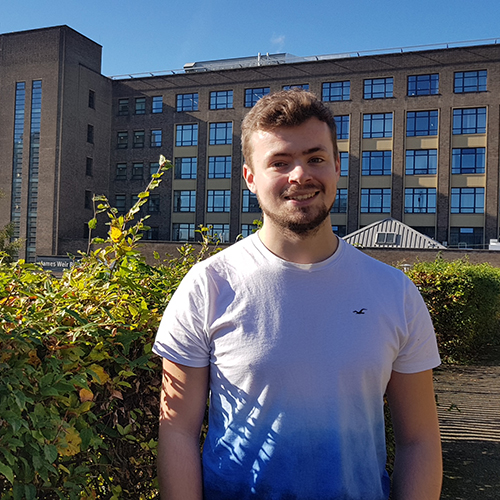 I chose to study Chemistry at Strathclyde due to its reputation as a great university for sciences and in particular, Chemistry.
Thomas Redpath
Chemistry with Drug Discovery (MChem) student