Our subjects

Languages degrees
Why study with languages at Strathclyde?
Here at Strathclyde you have the opportunity to study French, Spanish, or both at Undergraduate level. We also offer an MSc in Business Translation & Interpreting at postgraduate level.
French is the first language of more than 100 million people and the second language of more than 60 million. Spanish, meanwhile, is the native language of more than 400 million people across the world.
Studying with us will give you the chance to become a fluent linguist and, with our optional year abroad programme, you'll have the opportunity to experience living, working and/or studying in another country.
What can you study?
At Strathclyde, we also like variety and to give our students as much opportunity as possible. That's why you can study French or Spanish alongside a range of other subjects at Undergraduate level:
Economics
English
Education
History
Hospitality & Tourism
Human Resource Management
Law
Marketing
Politics & International Relations
Psychology
Social Policy
This opens you up to a world of possibilities, both personally and professionally, with the opportunity to forge your career path as widely as possible.
Strathclyde also offers evening classes in French, Gaelic, German, Italian and Spanish, as well as part-time evening language courses that take beginners to university-level.
Postgraduate support
Access a wealth of support and resources for postgraduate study. Details on the application process, accommodation, fees and other useful information can be found here.
Postgraduate support
Contact us
Prospective Student Enquiries
Tel: +44 (0) 141 444 8600
studywithus-hass@strath.ac.uk
Our students
Chat with our students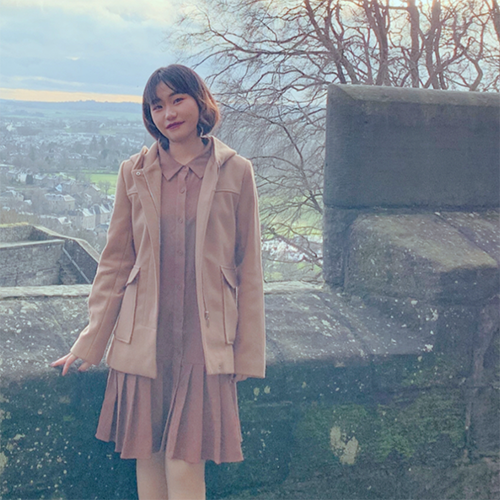 My name is Jiazi. I'm from China. I came to Glasgow at the beginning of last October.
Chenjiazi
Business Translation & Interpreting