Study abroad

Going abroad
You can study abroad through a number of different options including semester/year abroad, work placements or shorter term Summer Schools.
Travel support
We're delighted to be able to offer our students access to the University's travel provider Key Travel. They will be operating an online booking portal specifically for Strathclyde students to help you arrange your travel.
Erasmus
You can spend up to a year in one of our 200 partner universities across Europe through the Erasmus Programme. Eligible students can also qualify for a grant to cover some of the extra costs of studying abroad.
International exchange
Spend up to a year in one of our 30 partner universities in North America, South America, Asia and Australasia through the International Exchange Programme.
International internship opportunities
If you don't want to study abroad, but you still want to get some international experience to enhance your CV, you may want to consider an internship abroad.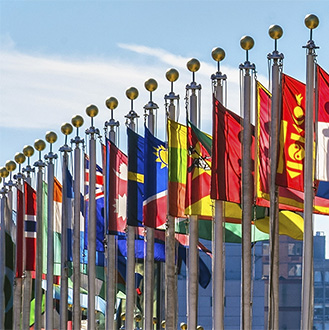 International opportunties
There are a number of other opportunities such as summer schools and volunteering programmes to give you international experience and boost your CV. You can apply for these independently.
Hear from previous exchange students