2020-2021

Annual Sustainability Report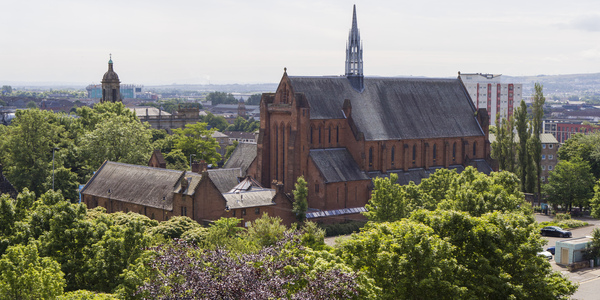 University's strategic plan carbon reduction target
Strathclyde's strategic carbon reduction target requires 70% reduction of the 2018-2019 baseline by 2025. This equates to a reduction from 37,500 tonnes of CO2e to 11,250 tonnes. At the end of the financial year 2010/2021, the University's direct carbon emissions were 25,678 tonnes of CO2e. This is a 32% reduction since the baseline year.
Reductions have been achieved through:
minimal business travel
investment in solar PV technology on University buildings
investment in the District Energy Centre
decarbonisation of the electricity grid.
Climate change & social resposibility
The University's new strategic target is included within our Strategic Plan, Vision 2025:
"Year on year reduction in greenhouse gas emissions, leading to a 70% reduction by 2025, 80% by 2030 and Net Zero by 2040 at the latest"
A draft Climate Change and Social Responsibility Plan was endorsed by University Court in June 2020 and the Plan has been mapped to the UN Sustainable Development Goals. Its focus is on Strathclyde achieving net zero as a campus and as a community.
Climate change adaptation
A number of initiatives are now underway to adapt to climate change issues:
the University continues to deliver the aspects outlined in our Climate Change Adaptation Plan
climate change adaptation solutions are being integrated into new building designs, e.g. a green roof on the new Learning and Teaching Building, and rain gardens are being designed into the Heart of the Campus Project which will pedestrianise and relandscape the central part of the city University campus
the University is represented on the Board of Climate Ready Clyde, a collaboration between a range of organisations in the River Clyde catchment including local authorities, NHS, universities and Scottish Government.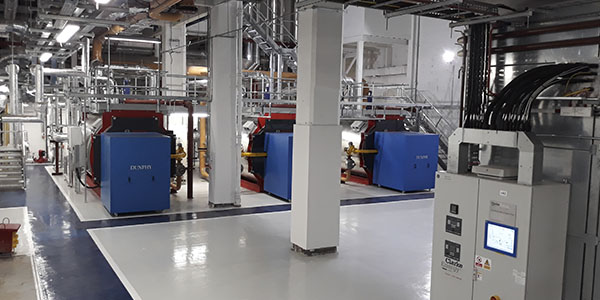 District energy scheme
With support from Scottish Funding Council, in 2018 we completed the installation of a combined heating and power district energy scheme. This 2km district energy network in the city centre allows Strathclyde to generate up to 50% of its electricity on campus and use the resultant heat produced to heat campus buildings.
The network will help the University transition away from gas as an energy source to more sustainable energy and we are working with the city to develop a city scheme using heat pumps in the River Clyde. More on this work can be found in our Climate Neutral Districts Vision.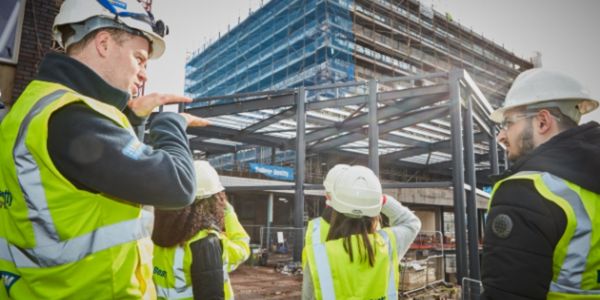 Community benefits – The Strathclyde Commitment
As part of the University's Climate Change and Social Responsibility Policy, the University is committed to ensuring the delivery of socially progressive outcomes through its procurement processes.
Waste resource management
There was a significant impact from campus closures on waste arisings over the reporting period, with total waste reducing from 683 tonnes in 2019/20 to 340 tonnes in 2020/21, a decrease of 50%. It is anticipated that this will rise significantly in 2021/22 with any return to campus, and the opening of the new Learning and Teaching building.
The RRREC continues to be used as a key resource for furniture and waste resource management. Due to covid related building closures, the RRREC has been heavily utilised as a temporary store for furniture removed to allow social distancing.
Plans for the renovation of facilities at the RRREC and inventory management software are being investigated and planned to allow utilisation of resources more efficiently.
The University successfully replaced single-use plastic items in all catering outlets with compostable items, well in advance of the planned ban on these items in June 2022. To improve waste outcomes, the University waste contractor has undertaken to recycle compostable catering packaging with the food waste stream by the end of the academic year.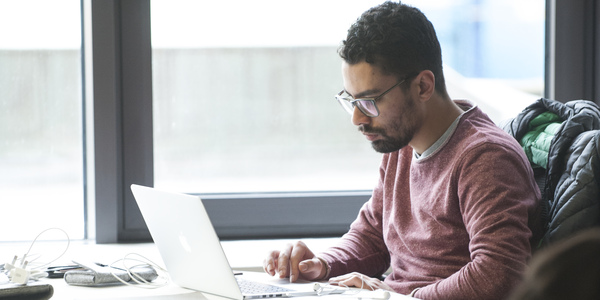 Engagement work
During the 2020/21 academic session, engagement activities continued to see staff and students getting involved on wider levels. The main engagement campaigns centered around Fairtrade Fortnight which involved social media engagement raffles and deals on ethically sourced food, Go Green Week which involved the collaborative running of the annual Glasgow Goes Green Festival (with the University of Glasgow, Glasgow School of Art, Glasgow Caledonian University).
Jump
The "Jump" engagement and behavioural reward programme was rolled out this year to 408 (as of end of calendar year 2020) staff and, for the first time, student teams across Strathclyde and, through the actions recorded, avoided 51 tonnes of CO2, saved 6,857 disposable cups and facilitated 5,953 meat free days. Management Development Programme students from the Business School worked with the Sustainable Strathclyde team to develop and implement the Sustainable Strathclyde Student Society, and created and delivered a series of engagement campaigns for their peers.
Scotland Climate Week
To tie into the Scottish Government's climate week, the Sustainable Strathclyde team partnered with a series of academic experts at the University to produce a social media video series that tied into upcoming COP26 projects as well as Climate Week. These four videos went out on Sustainable Strathclyde's social channels and (as of 15th October 2020), they received a total of 19,564 impressions and 97 likes on Twitter and a total of 1,506 impressions and 61 likes on Instagram.
Centre for Sustainable Development
To begin our ongoing partnership with the Centre for Sustainable Development, the Sustainable Strathclyde team produced a video series for social media to coincide with the launch of the centre. These four videos went out on Sustainable Strathclyde's social channels and (as of 15th October 2020), they received a total of 110,563 impressions and 100 likes on Twitter and a total of 1,238 impressions and 41 likes on Instagram.
Carbon Literacy training
In 2020, the Sustainable Strathclyde began rolling Carbon Literacy training which consists of 8 hours of training focused on climate change awareness, climate justice and the actions we can all take. This is spread out over three 2-hour Zoom workshops and 2 hours of self-led learning.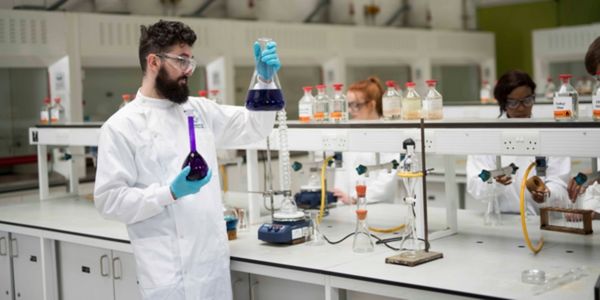 S-Labs
S-Labs is a national environmental accreditation programme that aims to make labs safer, successful and sustainable.
The S-Labs Incentive Fund continues to provide new energy and water-efficient equipment in exchange of old ones.
Last year the S-Labs accredited PhD Course took place successfully. The course consisted of a lecture in which the students were introduced to the importance of working sustainably within the lab and were taken through the S-Labs programme. This was followed by a workshop where students monitored the energy consumption of different equipment within their lab and participated in completing the S-Labs framework.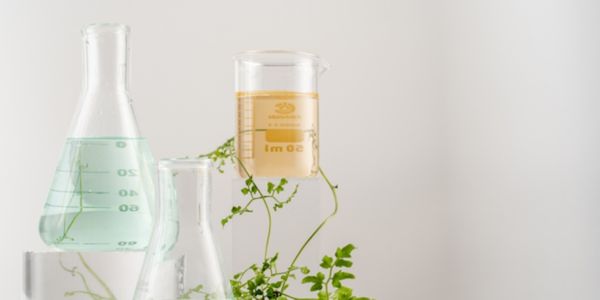 Living Lab initiatives
The Sustainable Strathclyde team also works with academic colleagues to enable students to undertake campus-based sustainability projects integrated with course curriculum, research activity, or as a volunteer opportunity. To date, more than 138 students across a number of faculties have worked on projects in partnership with the Sustainable Strathclyde Team across several faculties covering a wide range of social, environmental, technical and commercial practice areas.
Sustainable travel
New role: Sustainable Travel and Transport Planner
In March 2021, a new permanent position in the Sustainable Strathclyde team was created for a Sustainable Travel and Transport Planner. This role is responsible for managing and refreshing the Sustainable Travel Plan, covering business travel, staff and student commuting, and fleet travel. Some headline aims of this role will be:
support development of new business travel policy and behaviour change programme to reduce air travel emissions
continue improving active travel facilities and supporting initiatives
develop an EV strategy for the University to support a zero emission fleet and explore potential for staff EV charging
collaborate with partners across the Glasgow City Region to improve sustainable transport links to all Strathclyde facilities.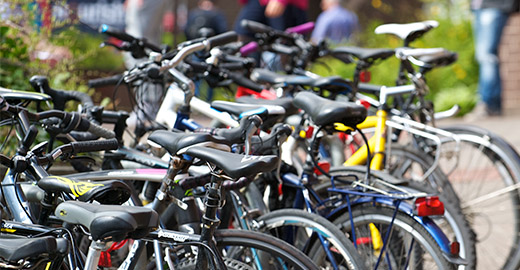 Cycle parking
Since 2015, the University has steadily increased the number of bike parking spaces available on campus, more than doubling them by 2020-21. Due to the Covid lockdowns, work on increasing cycle parking was stalled for the year as on campus presence was limited and commuting levels were very low.
The existing cycle hubs in Royal College Cartway, Curran Building internal car park, and the Business School continue to be maintained and used. These secure parking and bike maintenance facilities help improve bike storage security on campus for students and staff, as well as providing indoor areas to change, maintain bikes and help users to get information pertaining to active travel in Glasgow.
Cycle to Work scheme
The University's Cycle to Work scheme was reviewed against the Government's working from home guidelines and HMRC easement on the scheme criteria. It was decided that the scheme could remain open for staff who had approval to work on campus in an effort to support the Scottish Government's positive messaging around active travel as a safe and healthy means of travelling during the pandemic.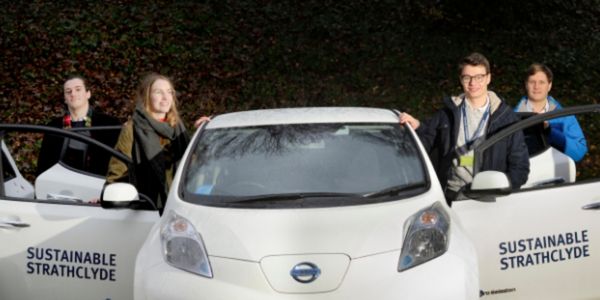 Staff pool vehicles
This year was the second full year of operation of the electric pool cars located on Richmond Street. However, due to continued Covid restrictions, and limited staff on campus the vehicles were used very infrequently. The decision was taken to remove one car to reduce costs while in this period of low demand, and this will be reviewed upon a more substantial return to campus.
Staff induction and familiarisation training was paused but is being refreshed for the future to reflect changes in technology and policy relevant to the use of the cars.
Low emission fleet transition
Four electric vans were delivered to the University at the start of 2020/21 for use by the Ross Priory Grounds Team, Advanced Forming Research Centre, and the Estates Portering Team.
Charging infrastructure
This year, the Ross Priory charge points have entered use for the 7-seater crew cab and gardeners e-van. The new AFRC standard and fast chargers were also commissioned by Swarco to enable easy charging of the new e-van and staff and visitor EVs.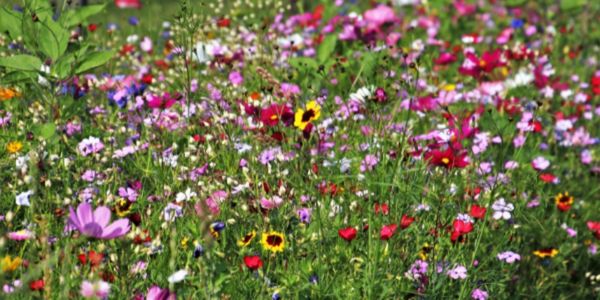 Ecology & biodiversity
During the year, planning for the integration of rain gardens, green roofs and green walls has continued. These climate adaptation and biodiversity solutions are being integrated within new and emerging capital projects as part of the University Sustainable Design Quality Standards. These interventions include the Strathclyde Business School, the Learning and Teaching Building and the Heart of the Campus design.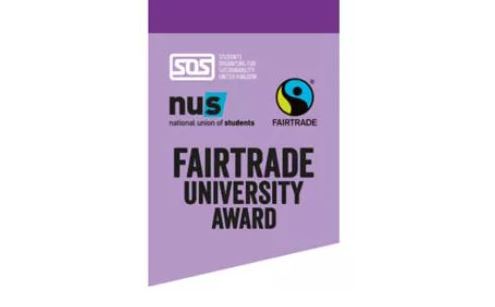 Fairtrade & sustainable procurement
The University achieved full Fairtrade reaccreditation in 2017. A Fairtrade Steering Group consisting of representatives from the Environment Team, the Students' Assocation and Catering teams are now working on the creation of a joint set of Fairtrade Policy statements. Through this group, guidelines on sustainable and Fairtrade procurement are discussed and have now been implemented across the University. For this to work external partnerships with suppliers are crucial and the University has engaged regularly with Matthew Aglie who supply a large proportion of the coffee beans that are used on campus. Through working towards the National Union of Students' Fairtrade Accreditation, Fairtrade SMART Action Plan has been created.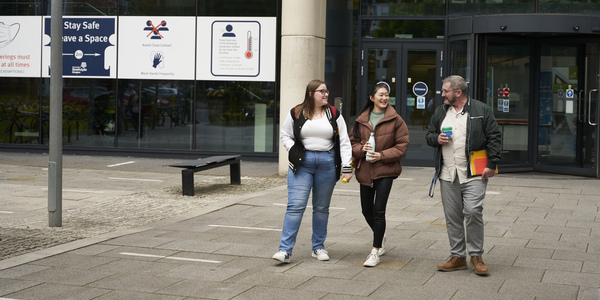 Pedestrian First campus
A key strand of the University's work on developing climate neutral districts is to look at place making in a holistic sense – incorporating biodiversity, accessibility, nature based solutions, and improved connectivity. Two large scale collaborative projects are currently underway with neighbouring City of Glasgow College, and Glasgow City Council to make these changes and improve connections to local communities.
Re-designing our places with a focus on pedestrians will make it easier and safer to walk, wheel, or cycle around and through the campus. Building in sustainable drainage will help our campus adapt to a changing climate, and re-configuring the spaces to be more sociable will improve the student experience on campus.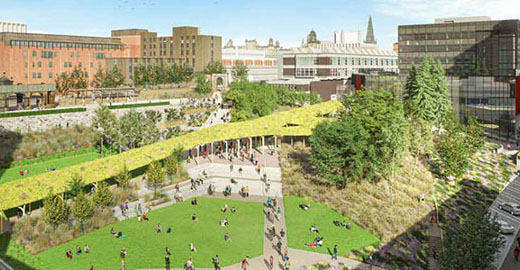 Heart of the Campus
We are developing a plan to create a stunning centrepiece for Strathclyde, by pedestrianising and re-landscaping Rottenrow Gardens, North Portland Street and Richmond Street. Vehicle access in this busy part of campus will be restricted to make spaces safer for staff and students to move around. A new green-roof covered walkway will provide a sheltered connection from East to West and a habitat for local wildlife. Planning approval has been secured and the detailed designs are being finalised.