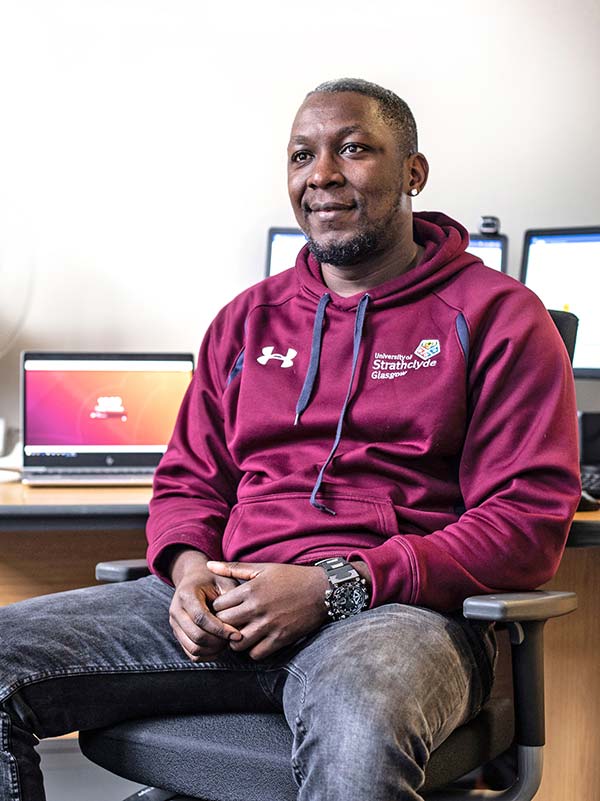 When I think about other places I've worked I can definitely say Strathclyde is the best. I like the people and the style of management.
United De Barros
IT Analyst and Cybersecurity Technician
Information Services Directorate
Our Values
The University's values capture what we're all about: who we are, what we believe in and what we stand for. Our values flow from how we act and how we expect to be treated as part of Strathclyde.
In delivering this People Strategy, we will contribute, act and make decisions guided by these values.
people-oriented: committed to our staff and students, providing opportunities and investing in their development


bold: confident and challenging in what we do, and supportive of embracing appropriate and managed risk in our decision-making


innovative: focused on discovering and applying knowledge with impact, and encouraging creative thinking and new ideas


collaborative: working together, with our colleagues and external partners, with integrity and in an open, respectful way


ambitious: for our institution, staff and students as well as supporting the ambitions of our partners