Why Strathclyde

Hidden Disabilities Sunflower Scheme
The Hidden Disabilities Sunflower for people with hidden disabilities
In order to support our staff and students, the University of Strathclyde has joined the Hidden Disabilities Sunflower scheme and Strathclyde branded sunflower lanyards, badges or cards will be available for any staff, student or visitor who requires one.
The Hidden Disabilities Sunflower discreetly indicates to people that the wearer may need additional support, help or a little more time. Hidden disabilities don't have physical signs and include learning difficulties, autism spectrum disorder, mental health as well as mobility, speech, visual or hearing impairments. They can also include asthma, COPD, and other lung conditions as well as chronic illnesses such as renal failure, diabetes, and sleep disorders when those diseases significantly impact day-to-day life.
Sunflower lanyards may also be suitable for people who could experience secondary trauma or severe distress by wearing a face covering.
The scheme was launched in 2016, and has now been adopted globally by major airports and venues and in the UK, by many supermarkets, railway and bus stations, leisure facilities, the NHS, a number of police, fire and ambulance services, and an increasing number of small and large businesses and organisations.
You can use the location map on the scheme's website to find out where the Sunflower is recognised.
Sunflower lanyards collected from the University of Strathclyde will be valid in these settings and vice versa.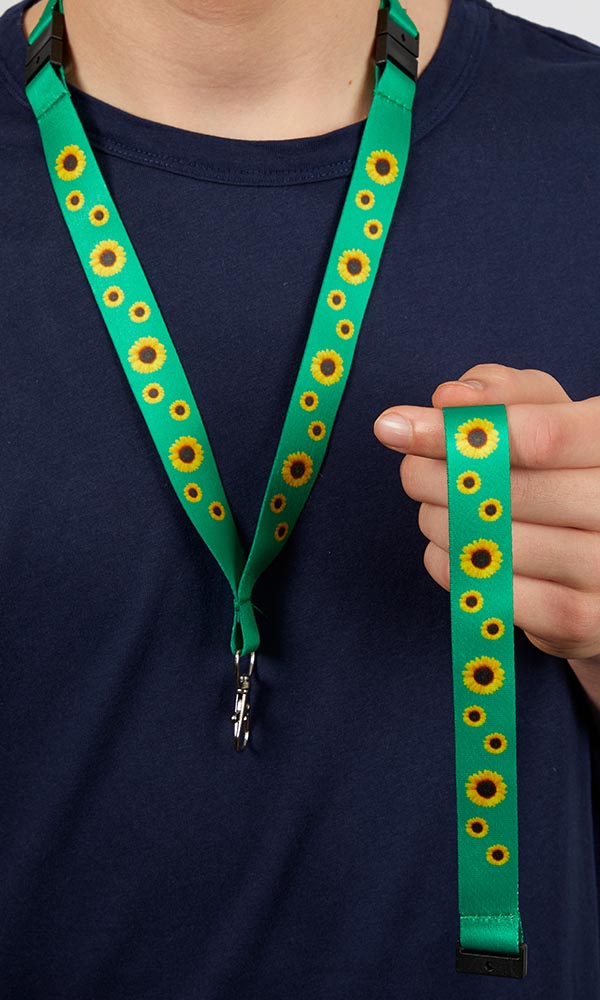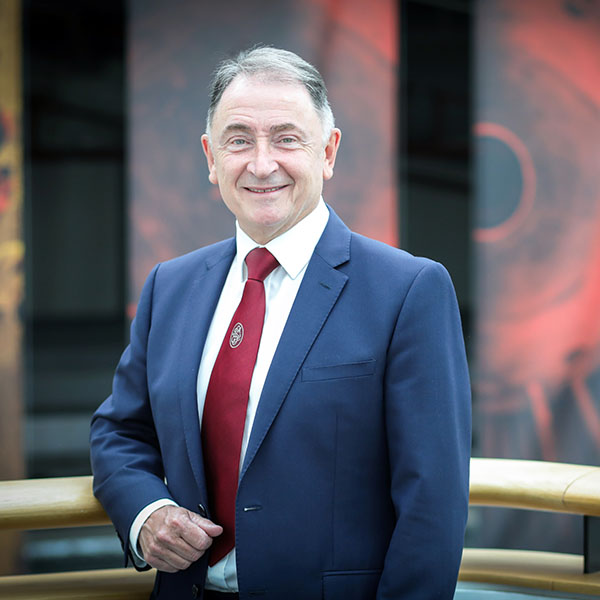 I am delighted that the University is now a member of the Hidden Disabilities Sunflower scheme. Our membership is another important step to further enhance our status as an inclusive organisation, in line with our socially progressive ethos.

Professor Sir Jim McDonald
Principal and Vice-Chancellor
Training
This series of training videos will help you to identify the Hidden Disabilities Sunflower, gain an understanding of what a hidden disability is and be confident to approach and support people who are wearing a Hidden Disabilities Sunflower product.
Training videos
There is no qualifying list of disabilities for the scheme. Wearing the lanyard does not entitle the wearer to anything other than highlighting that they have a hidden disability and may need assistance.
It is a discreet way for wearers to choose to make their invisible disability visible. If you have a hidden disability and feel that you would benefit from wearing a Hidden Disabilities Sunflower lanyard, the University encourages you to do so.
Regardless of the presence of a sunflower lanyard, no member of the University community should experience abuse, harm or hate and you can report such behaviours confidentially via the University's Report & Support tool.
For those who do not already have their own, sunflower lanyards or cards can be collected from the following locations on campus:
Disability & Wellbeing Service Reception (currently closed)
The Library
TIC Reception
Strathclyde Sport Reception
You do not need to provide ID or evidence of a disability to collect a sunflower lanyard.
Of course! The sunflower lanyard scheme has gained momentum over the last few years so some people may already have their own lanyard.
The only difference between the ones available nationally and the ones the University are providing is the Strathclyde branding so feel free to use your own if you already have one.
Whilst not everyone who wears a sunflower lanyard may be exempt from wearing a face covering in line with Government and University guidance during the Covid-19 pandemic, some people who are exempt may feel that this is a discreet way of letting people know that they have a hidden disability and therefore may be exempt. If this applies to you due to a hidden disability then the sunflower lanyard scheme may be for you.
Other options to show exemption can be found at Exempt Scotland.
University's guidance on face coverings
Contact the Disability & Wellbeing Service, or Safety, Health & Wellbeing team if you lip read or have other communication difficulties as a result of face coverings, in order to access measures in place such as transparent visors.
Wearing the Hidden Disabilities Sunflower is a discreet way for an individual to choose to make the invisible visible. It discreetly indicates to people that the wearer may need additional support, help or a little more time. Therefore, asking an individual wearing the sunflower lanyard a question such as "I see you're wearing the sunflower. How can I help or support you?" is ok.
Asking personal questions about someone's disability may not be ok with some people so always respect the individual's wishes. Also, be prepared that someone may not need help or support at that time so always listen to the individual's response and respect their instructions. Never assume you know what help they may need.
For additional support and guidance, contact the Disability & Wellbeing Service.
For some staff and students, the sunflower lanyard scheme can help to give you the confidence to declare a hidden disability that you may not have previously declared. Staff or students can contact the Disability & Wellbeing Service to arrange to speak to an appropriate adviser by emailing disability-wellbeing@strath.ac.uk
Whilst we encourage all staff and students to declare their disability, the Hidden Disabilities Sunflower is a national scheme so wearers do not need to have already disclosed their disability to the University.
No. Unlike the other lanyard schemes, the Hidden Disabilities Sunflower is for people with hidden disabilities to make their invisible visible. We encourage all members of our community to create an open and inclusive environment for all colleagues and students at Strathclyde.
You can show your support for the Hidden Disabilities Sunflower by including the supporters' sunflower badge in your email signature.
Email signatures
The green badge is for those who wear the sunflower to show that they have a hidden disability: I wear the sunflower green badge

The white badge is for those who wear the sunflower to show that they support those who have a hidden disability: I support the sunflower white badge