Here are some of our amazing Strathclyde Women in Science who are all working towards different goals and achievements across the sector.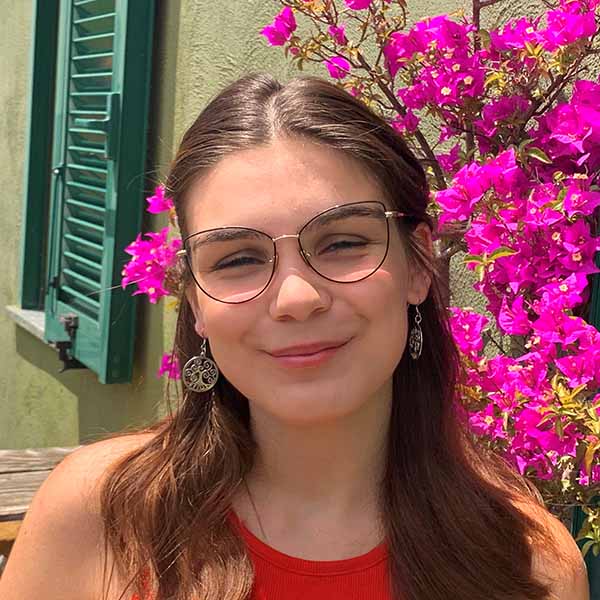 I always loved science and I had the opportunity to teach Mathematics and Physics as a private tutor for a while. Even if teaching isn't my future, being able to explain complexed phenomena using simple formulas always fascinated me.
Aurora Uras
Physics (MPhys)
Carolina Wani, Digital Health Systems
"At Strathclyde, the course has been everything I hoped it would be. It's fast-paced and it's innovative. At times it's forced me to delve into my creative energy. You're going into unknown areas. One of the first things I did on the course was to create a prototype app for people with rheumatoid arthritis in their hands."
Lisa McCann & Roma Maguire, Computer & Information Sciences
"The eSMART study is a European randomised controlled trial in five countries across Europe of our mobile phone-based remote patient monitoring system to support patients with cancer during their chemotherapy treatment."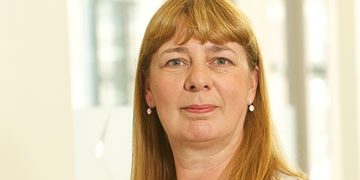 Dr Debra Willison, Faculty of Science
"The best part about working here is the opportunity to collaborate with colleagues across the whole university. This brings in a whole host of people from other services and faculties who have expertise in different areas who you get the chance to work with and build great working relationships with."
Sagarika Ojha, Pharmacy (MPharm)
"I have the best professors and colleagues which make my days in the university really happy and focussed. The highlight for me so far is being elected as BPSA representative which has given me the opportunity to use my skills and become more confident."
Akinpelu Oyewumi, Forensic Science (MSc)
"So far, the best thing about life at the University of Strathclyde is the facilities and techniques that I have been exposed to. I also particularly love the teacher-student relationship as the instructors are always eager to listen and guide."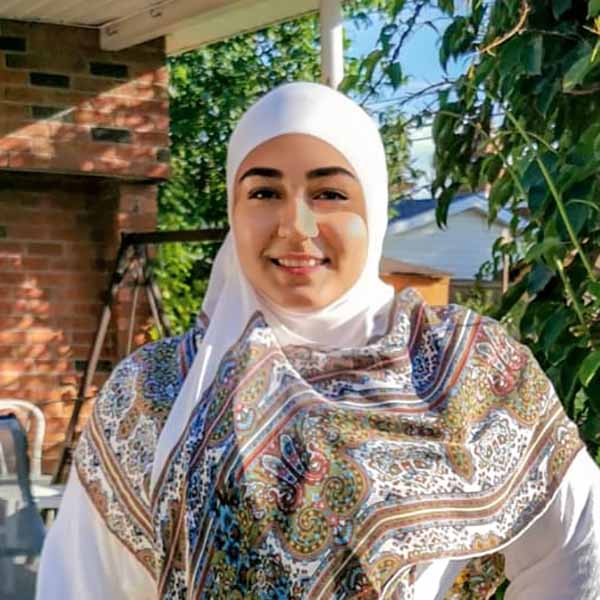 Forensics was always my first choice of field study, and by pursuing this master's program I have pursued my passion, and I am aiming to enrich my skills and experiences in the field. My goal is to pursue a job in Forensics and help with the advances in the field.
Sara Akhdar
Forensic Science (MSc)
Amanda Faria De Medeiros, Industrial Biotechnology (MSc)
"I chose to study at Strathclyde because I found the programme perfect as it provides an opportunity to have a collaborative teaching environment coupled with an intensive research project with one of IBioIC's industrial partners."
Athina Tatsi, Digital Health Systems (MSc)
"The class that I loved the most in my course was the Decision Support and Health Analytics class. We had weekly labs that taught us how to use R Studio and weekly classes that discussed issues around data, data analysis, data management, data in health and care services, decision making in the health and care sector."
Alice Chisholm, Mathematics & Physics (BSc)
"Staff in the maths and physics departments are supportive and organised in teaching classes and provide plenty of resources for studying. I have also had the opportunity to be part of the Strath Science Scouts, an outreach programme which promotes the study of science. I have had fun visiting schools to run activities and give talks."
Reshma Ranjit, Cancer Therapies (MSc)
"Cancer was the course I always wanted to do. It includes care-targeted therapies and advanced biomedical research labs and quite a few new subjects which are included are drug discovery and targeted therapies."
Kylie Ang She Tou, Advanced Pharmaceutical Manufacturing (MSc) student
"I got a very good job in Malaysia. I'm a Pharmacist, a registered Pharmacist. I can open my own pharmacy but I decided to come here to do my postgraduate study."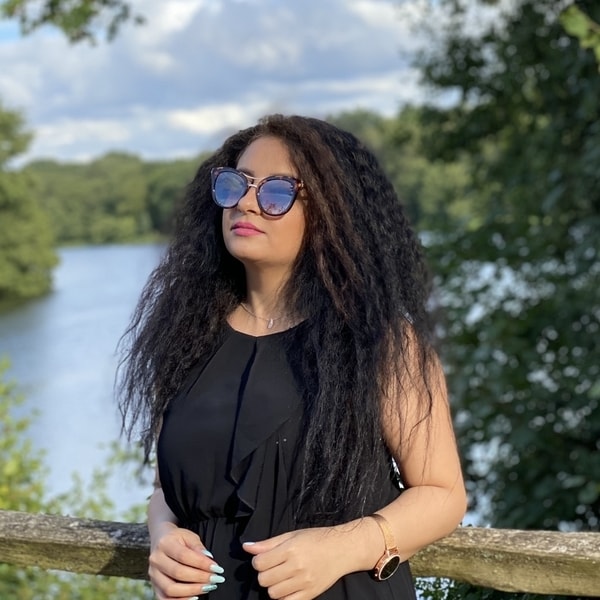 This Master's degree has given me the knowledge and the hands-on experience I needed to set me on the track to become a successful Data Scientist. After graduation, I plan on taking employment as a data scientist to help to nourish the industry and be an effective contributor to AI and data science.
Reyam Kareem
Artificial Intelligence & Applications (MSc)
Maria Sahayaselvan, Forensic Science (MSc)
"Personally, for me, the most important aspect of the course was the mock outdoor crime scene exercise where students were asked to collect evidence from the scene and come back to the laboratory and analyse the evidence."
Christine Dufés, Strathclyde Institute of Pharmacy & Biomedical Science
"We've developed some new seek-and-destroy nanomedicines...and we've demonstrated that intravenous administration of this nanomedicine led to the complete disappearance of 70% of one type of [prostate cancer] tumour, and 50% of another type of [prostate cancer] tumour."