Why Strathclyde?

Women in Science
Here are some of our amazing Strathclyde Women in Science who are all working towards different goals and achievements across the sector.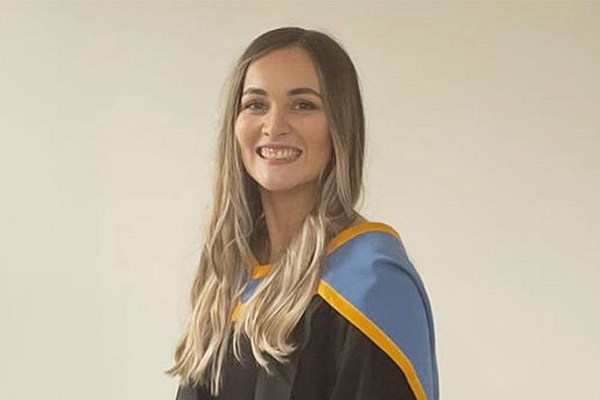 Lucy Morton, Neuroscience & Mental Health (MSc)
"For my project in my final year of my undergraduate degree I undertook a literature review on the role of GABAA receptors in post-partum depression, largely based on FDA approval of brexanolone. During this project I became very interested in the subjects and was encouraged to apply for the new MSc Neuroscience and Mental Health."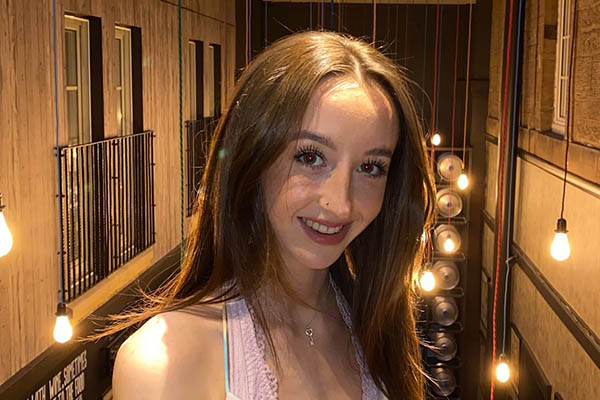 Sara Blake, Mathematics, Statistics & Finance (BSc)
"We had a speaker come to talk to my Advanced Higher Maths class during Maths Week Scotland who had studied at Strathclyde. They taught us about probability and infectious diseases as an example of how Maths and Statistics are used in practice which I found really interesting. That helped me choose my course."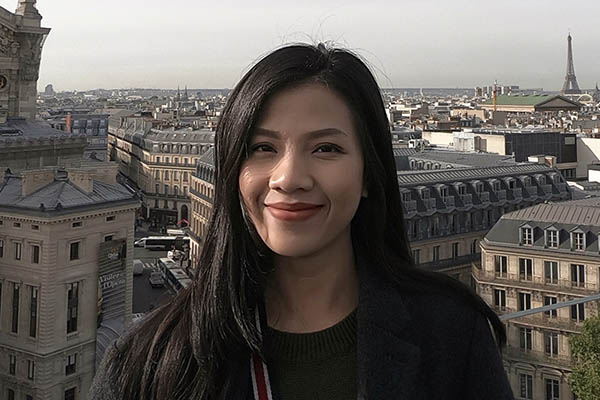 Wethaka Wannatawee, Information Management (MSc)
"I have recently graduated from the MSc Information Management course at the University of Strathclyde, and I will start my career in the UK soon as an Analyst. I am passionate about information and enjoy exploring new data technologies."
Carla Frew, Mathematics, BSc Statistics & Finance
"I really like the application of stats and being able to study finance alongside that as well. I hope to be an actuary and I think my course will really stand me in good stead for that."
Kirsty Carmichael, MSc Software Development graduate
"I'm currently working in software quality assurance, I've got all these choices now, I can develop my skills in quality assurance or I can move into more of a software development role. It's totally changed my life, it's been really awesome!"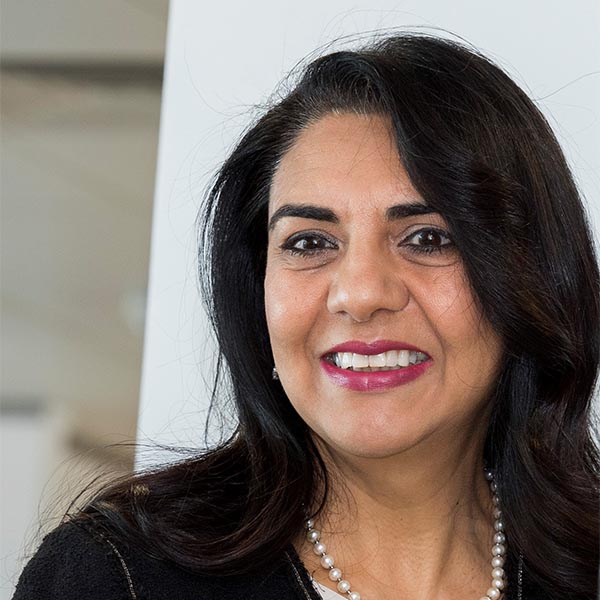 "On International Day of Women and Girls in Science, I acknowledge all women in science who improve healthcare, develop innovative medicines and ultimately save patients' lives. My PhD in immunology inspired me to join the pharmaceutical industry and gain experience in clinical research which then led me to build my own multi award winning entrepreneurial global company Clintec which now is part of IQVIA - one of the World's Most Admired companies (Fortune 500). I encourage all women to be confident and reach for the stars!"
Dr Rabinder Buttar
Global Entrepreneur, Former Founder, President & CEO Clintec International Ltd, an IQVIA company
More about Dr Rabinder's journey
Kirsty Tinto, BSc Immunology & Pharmacology graduate
"The thing that I enjoyed most about studying here was being in the labs, getting to work with state of the art kit and just doing loads of science!"
Rebecca Vesuwe, PhD student, Pure & Applied Chemistry
"Before Strathclyde I was in Nigeria, I had just started a lecturing job. For a job like lecturing you need to grow, I could do it in Nigeria but I wanted to come and see what's happening out here."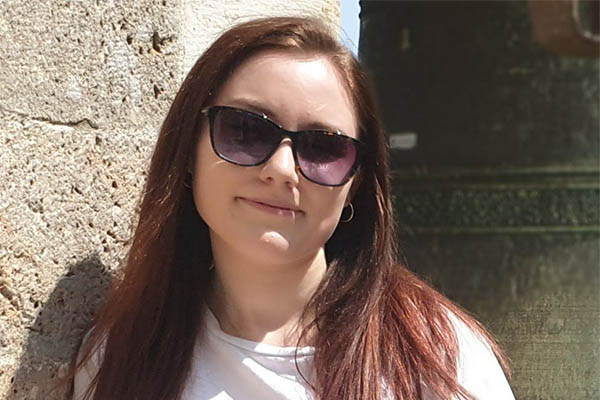 Caitlin Gow, Chemistry with Drug Discovery (MChem)
"There are so many options and different paths which can be followed after graduation. I do hope to go on to complete a PhD sometime after completing my Masters, but perhaps after my year in industry I will change my mind and go straight into employment."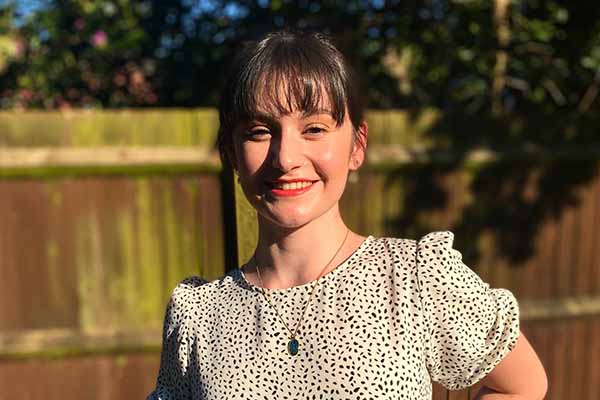 Amy Sheridan, Forensic Science (MSc)
"The main skill I have learned is critical evaluation of scientific methods which is really important to understand in Forensic Science. I also learned about the importance of contemporaneous notes and how to produce an appropriate case file."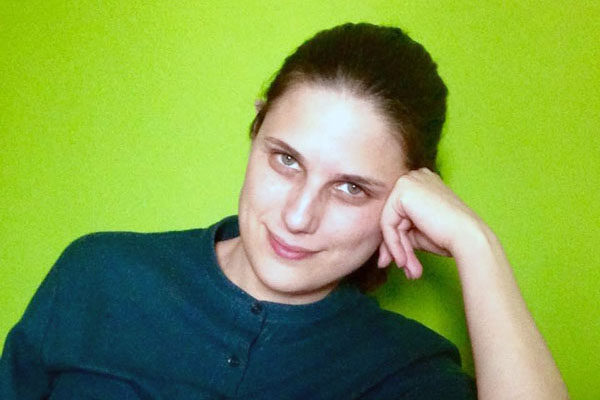 Ivana Vujovic, Applied Statistics in Health Sciences (MSc)
"I've been fascinated with statistics for a long time. Having a Bachelor's degree in Physics, but working in a different field, I wanted to return to the field of science and technology where I've always felt I belong. It was a challenging decision, but also the best one I've made in years."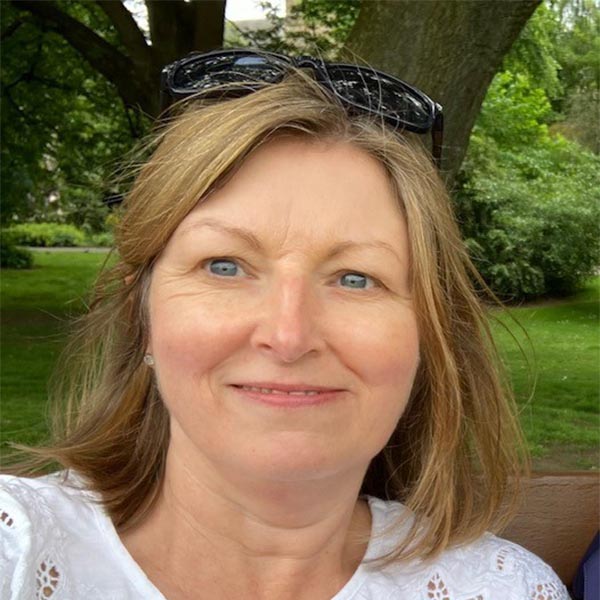 I have been very lucky to have had the opportunity to work in clinical trials for over 20 years. To play a small part in the drug development process; to help improve, change and save lives is a very great privilege.
Vivien Mitchell
Senior Director at a drug development company
Christine Dufés, Strathclyde Institute of Pharmacy & Biomedical Science
"We've developed some new seek-and-destroy nanomedicines...and we've demonstrated that intravenous administration of this nanomedicine led to the complete disappearance of 70% of one type of [prostate cancer] tumour, and 50% of another type of [prostate cancer] tumour."
Reshma Ranjit, Cancer Therapies (MSc)
"Cancer was the course I always wanted to do. It includes care-targeted therapies and advanced biomedical research labs and quite a few new subjects which are included are drug discovery and targeted therapies."
Our staff
Carolina Wani, Digital Health Systems
"At Strathclyde, the course has been everything I hoped it would be. It's fast-paced and it's innovative. At times it's forced me to delve into my creative energy. You're going into unknown areas. One of the first things I did on the course was to create a prototype app for people with rheumatoid arthritis in their hands."
Lisa McCann & Roma Maguire, Computer & Information Sciences
"The eSMART study is a European randomised controlled trial in five countries across Europe of our mobile phone-based remote patient monitoring system to support patients with cancer during their chemotherapy treatment."