Understanding the development of the micro-entrepreneurship business model in bottom-of-the-pyramid (BoP) contexts
Background
According to UN resolution, access to clean water and sanitation is considered as an essential human right.
In the Sundarbans delta regions of West Bengal (India), there is acute drinking water scarcity owing to mismanagement of ground water coupled with the high salinity of river water.
A pilot intervention of solar-based water desalination technology is being undertaken to provide drinking water to a community of 4,000 people in this region, led by a consortium involving technology partners and NGOs, funded by grants from government and corporate sources.
The technology will provide drinking water to the community independent of the grid. The pilot demonstration is aimed at the validation of technical performance, along with the development of sustainable distribution modeled by a micro-entrepreneur team from the community.
In order to make the intervention a sustainable one, which does not suffer from the limitation of a one-off aid approach, an academic research team led by Sreevas Sahasranamam at Hunter Centre for Entrepreneurship, is supporting the consortium in developing a sustainable micro-entrepreneurship business model through stakeholder consultations and field research.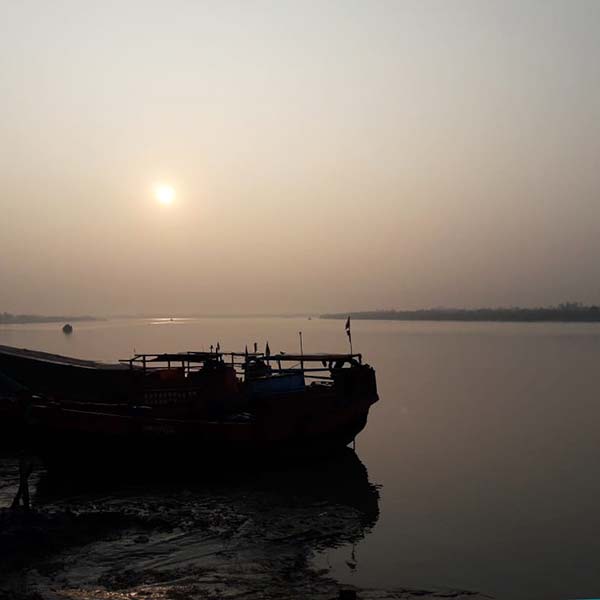 Who are the Beneficiaries?
Sundarbans region in the state of West Bengal in India is one of the richest ecosystems in the world and a UNESCO World Heritage site. In this region, there is acute drinking water scarcity, and river water exhibits high and variable salinity.
In this backdrop, the pilot intervention by Desolenator is of marked significance, as the technology aims to use solar power for desalination of river water to provide clean drinking water. The pilot intervention of the project will benefit 4,000 people in the Sundarbans region.
Collaborators/partners involved
Technology partner: Desolenator Ltd, London
a startup based in London that developed the solar-based water desalination technology


NGO partners: WaterAid India and Sundarbans Social Development Centre (SSDC)


Academic partners: in addition to Sreevas who is the Principal Investigator of the project, the academic team includes Kamini Gupta from King's College London, Vivek Soundararajan from University of Bath and Katerina Nicolopoulou from University of Strathclyde
Sustainable Development Goals (SDGs)
Our research primarily contributes to SDG 6 (Water & Sanitation) and SDG 11 (Sustainable Cities & Communities) by providing clean drinking water through a local community-led sustainable distribution model.
By supporting the creation of a women-led micro-entrepreneurship model, we also contribute to SDG 5 (Gender Equality) by empowering women. It is recognised that poor communities are more vulnerable to water-related challenges and more marginalised among the poor (e.g. women, girls) being worst affected.
Impact achieved
The first phase field visit was done by the academic team along with technology partners in December 2019 to hold stakeholder consultations with the NGO, local government and community. We have developed a close working relationship and trust with the NGO and community through this.


The academic team has developed a business model and distribution plan for the project, which is planned to be implemented in early 2021.
Challenges & Lessons Learned:
Multi-stakeholder challenge: It was challenging to work with a diverse set of stakeholders including NGOs, local government, and a technology start-up. There were a lot of moving parts in the process, so it took time to understand the process and expectations of different partners, and to factor that into the development of the business model.


Language barriers: The community and other local stakeholders spoke predominantly in Bengali, a vernacular language. Since the academic team and technology partners had limited knowledge of the language and were trying to communicate through an intermediary, we felt quite a lot of nuanced information was getting lost in the translation during the field visit. We are now planning to work with field staff from a regional research organisation to overcome this issue.


COVID-19 restrictions: The project implementation was planned for the summer of 2020, but COVID-19 restrictions have pushed the timeline of the project by almost a year. Also, we are now having to follow COVID precautions such as social distancing while planning next steps of the project.