The Good Choice is a small, local business set up and run by Strathclyde MBA graduate Pilar Amieva. It's a small, zero waste store in the Southside of Glasgow, and more recently, Stirling.
Pilar is a Petroleum Engineer. After studying at the public National University in Mexico City, she went on to work for a multinational oil field service company in Mexico, and then Western Siberia, before moving on to work for Shell in the Netherlands. Following a couple of years working for Shell, Pilar then moved to BP in London for a few years, working mainly on projects in Angola. It was at this point Pilar decided she was looking for a change, so she moved to Glasgow and took up an MBA with us here at Strathclyde.
Following the completion of her MBA, Pilar opened The Good Choice.
We caught up with her to have a chat about her MBA experience and the success of her stores.
Going zero waste
My business is a zero-waste shop, a re-fillery. We want to provide the means for people to be able to shop plastic-free. So, you bring your own containers and all the products that we sell are either local or come in sustainable packaging, and are good for the environment.
Plastic is a big problem and a concern for me and my partners.
Through my studies, I learned and got involved with the circular economy philosophy, and that seemed to fit with my thinking on ways to reduce waste.
One of the main challenges for reducing waste is that people don't tend to have many options locally to go and just get what they want, in the quantities they need. You're always forced to buy in kilos in the supermarkets, so our shops want to fill the gap so people can know it can be easier, cheaper, and start reconnecting with their food and where it comes from, as well as thinking in a more sustainable way.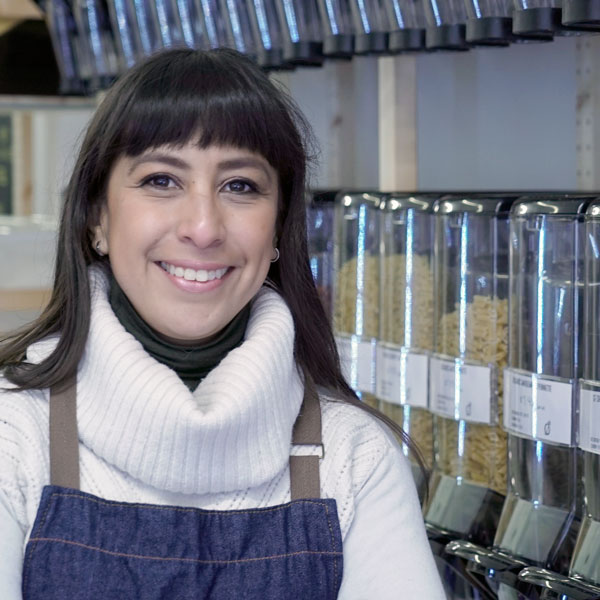 The MBA
The MBA gave me the tools to actually think about where I wanted to go. Through my dissertation, I got involved with the circular economy and social enterprising which became something I wanted to develop further.
I think studying the MBA gave me a sense of security too. I learned about accounting and finance, things I hadn't learned before on my engineering studies. It's reframed my thinking about what I was, what I've done so far, and what I wanted to do.
Where it all began
When I was working in oil and gas, out there on the rigs, I was always using biodegradable products and trying to minimize my impact. I've always been very interested in environmental issues, and as I was going through my work I started thinking that this is really what I want to do. That was one of my main drivers to study again, to retrain myself, and see if there was something I could do to help. It was more about what can I do to make a bigger impact? That's why I decided to go for a Master in Business Administration, and that's how my business came about. Through the MBA, I was able to understand how I could create a business that's sustainable, self-sustainable, and that people will be interested in.
So that's how it came about - at a certain point I decide to leave my old life in oil and gas behind and move forward, but I don't think I could have done that completely without studying at Strathclyde. I didn't feel that I had the tools to do this then, but now I have.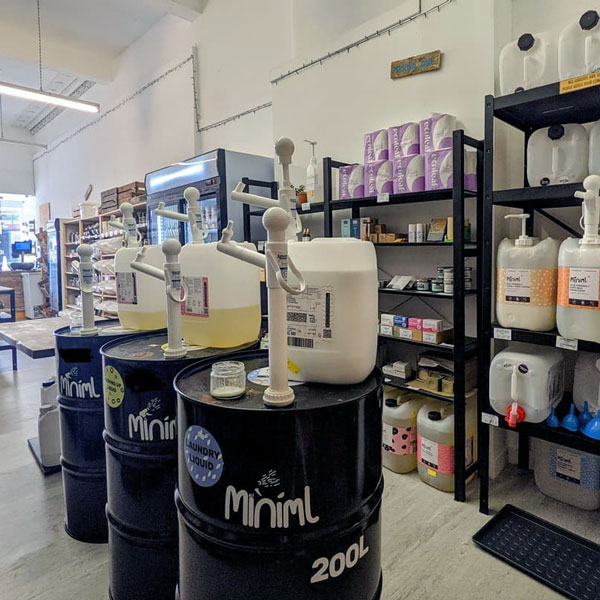 Looking to the future
Having just opened a second store in Stirling, I think it's clear a lot of people are very interested and we get more customers every week. We're hoping to expand the products we carry and even make some of our products of ourselves.
We simply want to bring that sustainable shopping mindset to different places.
We also want to help schools and anyone else interested in adopting a more zero waste lifestyle so please feel free to contact us if there's anything we can do to make the journey easier.
Visit The Good Choice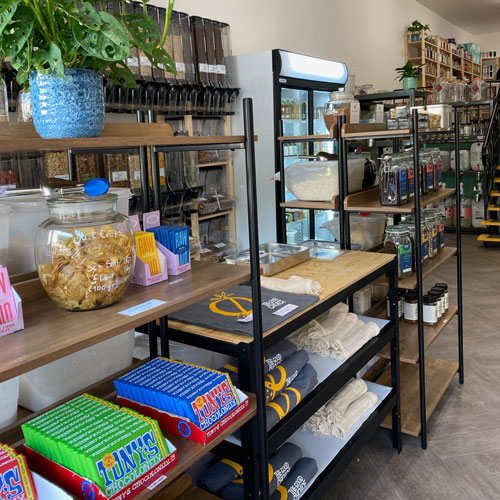 package free items sitting on shelves in a zero waste store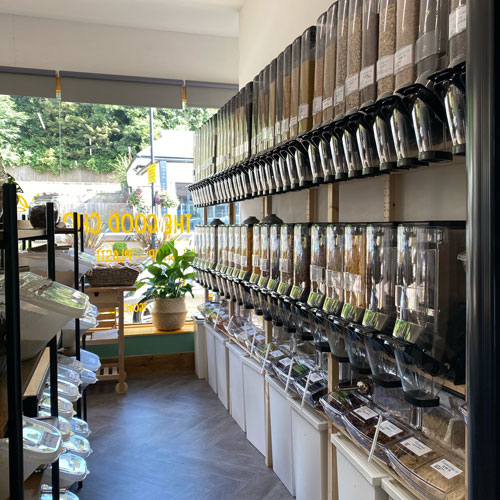 bulk bins and liquids in a zero waste store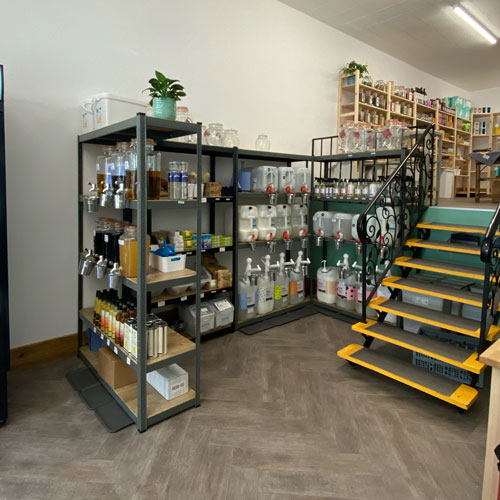 package free items sitting on shelves in a zero waste store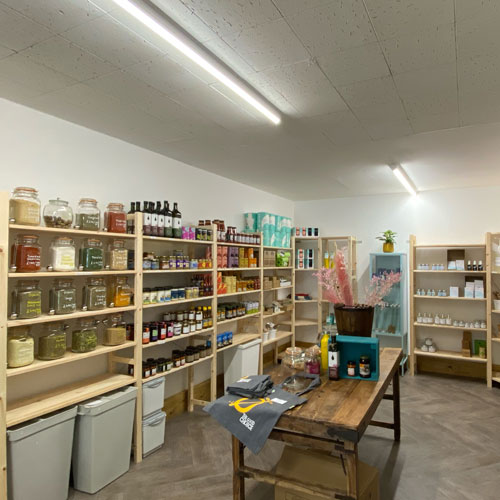 package free items sitting on shelves in a zero waste store