Glasgow is hosting the 26th UN Climate Change Conference of the Parties (COP26) next month.
The COP26 summit will bring parties together to accelerate action towards the goals of the Paris Agreement and the UN Framework Convention on Climate Change.
At Strathclyde, we have placed net zero at the heart of our strategy. Our work leverages existing relationships to deliver improved engagement and impact, foster new partnerships and broaden our research base in a net zero society.
We're looking forward to Glasgow hosting COP26. Strathclyde is involved in a number of events, exhibitions and other activities with our students, staff and partners in the run-up to and during the conference.
Get involved with Strathclyde
Contact us
Observer status
Strathclyde will have observer status during COP26. Having official observer status is very important and means that a number of colleagues will have access to the formal proceedings in Glasgow. Alongside other global organisations, our role will be to interpret and engage with the negotiating parties.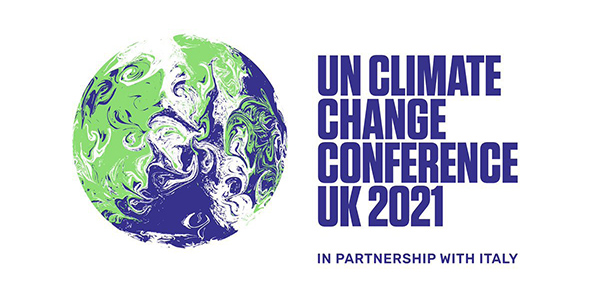 How we're driving net zero and tackling the climate emergency
Sustainable Strathclyde
Sustainable Strathclyde is the University's driving force on sustainability and carbon reduction, supporting Strathclyde's aims to become net zero for carbon emissions by 2040, and to build a greener and more climate-resilient campus.
Centre for Sustainable Development
In keeping with the principles of the UN Sustainable Development Goals, the Centre seeks to foster collaboration and equitable partnerships to ensure that no one is left behind.
Our climate, sustainability & net zero experts
Strathclyde is home to many academics and professionals who have unrivalled expertise across an extensive range of fields.
Meet our experts
Our case studies
Read on to find more examples from all our amazing people, programmes, courses, research and partners. We're working together on a huge number of projects that will help us get to net zero.
Read more
Official home to Conference of Youth
Strathclyde is set to welcome the world's largest annual youth gathering on climate change to its campus this month. We are the official host for the UN Climate Change Conference of Youth (COY16), which will be held in partnership with StrathUnion.
Delegates will be here on campus from 28 to 31 October 2021, ahead of COP26. We can't wait to welcome you all.
Find out more about COY16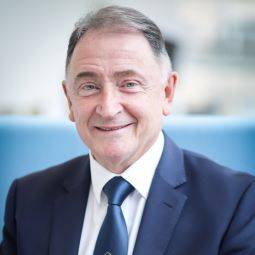 At Strathclyde, we're working on plans to reduce carbon emissions by 70% by 2025 on our journey to net zero by 2040 or earlier.
Professor Sir Jim McDonald
UK Universities' Climate Innovation Showcase
Mission possible
The Climate Innovation Showcase presents a sample of the innovative work going on at universities in the UK, showcasing the creativity and endeavour of researchers to develop new ways of reducing greenhouse emissions, adapt life to the changing climate, helping us to better understand the nature of the climate and its impacts, and inform action.
Image credit: 'Show your stripes' image - a visualisation of global temperatures from 1850 to 2020 - by Ed Hawkins, University of Reading
Find out more
Our renewable energy story
Strathclyde leading on energy innovation
Strathclyde has always led on energy innovation. As we look forward to COP26, our Principal, Professor Sir Jim McDonald, tells us more about about our renewable energy story, the challenges that lie ahead, and how Strathclyde is making a positive difference.
Our students
Our students and graduates are fighting the causes and effects of climate change through action, research and enterprise.
We work with our colleagues in StrathUnion to make a difference together.
Pilar's zero waste journey
Learn how Pilar used her Strathclyde education to start a sustainable business.
Our courses
We have a number of courses and initiatives dedicated to preparing you to contribute to sustainable development.
Study sustainable development with us
Upcoming events
Climate Change: Threats to Water and Food Security in MENA

Join the Food, Water and Energy: Innovative and Non-conventional Strategies to Mitigate Climate Change Challenges roundtable to hear a panel of distinguished academics, policymakers and climate leaders explore these issues and discuss possible solutions and pose questions to the panel about the challenges of achieving food and water security.
Scotland's Contribution to COP26

A collaboration of over 20 organisations from across Scotland has teamed up with The Herald on 26 October 2021 for a special, one-day, online conference on Scotland's transition to net zero – Scotland's contribution to COP26: a joined-up Just Transition. The University of Strathclyde's Power Networks Demonstration Centre is organising the Transport theme.
Island Youth, COP26 and Children's Rights to a Healthy Ocean

Following a workshop on climate science, clean energy and COP26, island schoolchildren have written messages to world leaders urging them to take action on the climate emergency. At this event, attendees will be introduced to the project and the significance of island perspectives on climate change.
Contact us
Get in touch and help deliver net zero with Strathclyde
Contact us