Work with us

Strathclyde & COP26
COP26 in Glasgow
At Strathclyde, we have placed net zero at the heart of our strategy.
COP26 is over and we've been privileged to play our part. Strathclyde students, staff and partners have been involved in the official proceedings and a number of side events, exhibitions and other activities.
The work must continue and we are well-positioned to support new technologies and policy solutions to deliver a just transition to a more sustainable, resilient economy.
Get involved with Strathclyde
Averting dangerous levels of climate change requires global carbon dioxide emissions to fall to zero by the latter part of this century.
Do you want to know more about net zero and how you can get involved?
Get in touch and help deliver net zero with Strathclyde.
Contact us
Our reflections on COP26
Watch our video as we look back at the impact of COP26 in our home city and the role that Strathclyde has played, now and in the future.
COP26 Legacy Strategy
As outlined in our Vision 2025, the University of Strathclyde remains committed to addressing sustainable development, of which climate action is an integral component.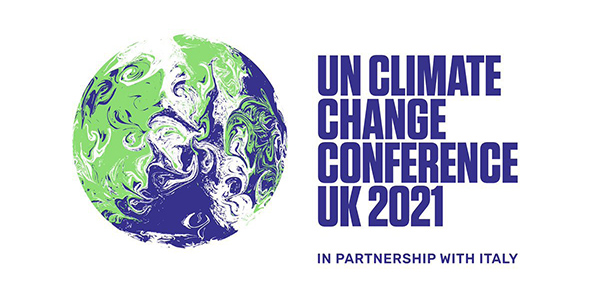 Our Legacy Strategy
Former US President Barack Obama visits Strathclyde
We were honoured to welcome former President Barack Obama to the University to talk to young leaders about climate change.
President Obama was welcomed by our Principal, Professor Sir Jim McDonald, and Benn Rapson, President of Strath Union.
The Obama Foundation, in collaboration with Columbia University's Climate School, hosted a roundtable in our new Learning and Teaching Building to connect President Obama with young people attending COP26.
Read more about the visit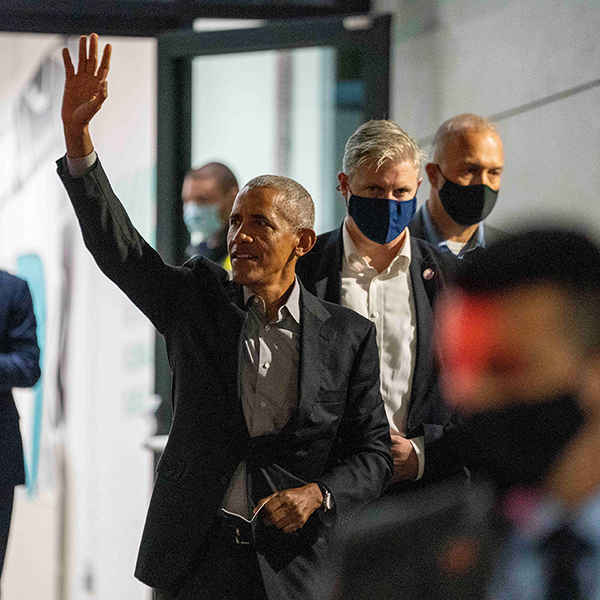 Thank you to Conference of Youth delegates
Last month, we welcomed COY16 delegates to Strathclyde and StrathUnion. It was the most substantial youth climate change conference in history. The outcomes from COY16 went on to play a crucial role in the COP26 negotiations.
Read the Global Youth Statement on Climate Change
Find out more about COY16

Strathclyde welcomes Glasgow's Hope Sculptures
An engaging public art installation by Steuart Padwick, has been installed at three locations across Glasgow in the run-up to COP26 and beyond. The 23M high Hope Sculpture is at the woodland park of Cuningar Loop, part of Clyde Gateway, Scotland's biggest and most ambitious regeneration programme. The 4.5M high Beacon of Hope is located at the city's Glasgow Central Station and the 3.5M high Hope Triptych is located on campus in Rottenrow Gardens. Visitors are encouraged to access the sculptures via a walking and cycling route that connects the pieces.
Hope Triptych sculpture
How we're driving net zero and tackling the climate emergency
Sustainable Strathclyde
Sustainable Strathclyde is the University's driving force on sustainability and carbon reduction, supporting Strathclyde's aims to become net zero for carbon emissions by 2040, and to build a greener and more climate-resilient campus.
Centre for Sustainable Development
In keeping with the principles of the UN Sustainable Development Goals, the Centre seeks to foster collaboration and equitable partnerships to ensure that no one is left behind.
Our climate, sustainability & net zero experts
Strathclyde is home to many academics and professionals who have unrivalled expertise across an extensive range of fields.
Meet our experts
Our case studies
Read on to find more examples from all our amazing people, programmes, courses, research and partners. We're working together on a huge number of projects that will help us get to net zero.
Read more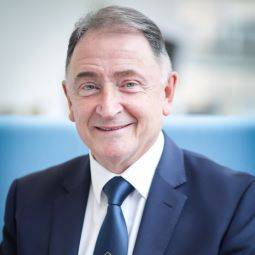 At Strathclyde, we're working on plans to reduce carbon emissions by 70% by 2025 on our journey to net zero by 2040 or earlier.
Professor Sir Jim McDonald
UK Universities' Climate Innovation Showcase
Mission possible
The Climate Innovation Showcase presents a sample of the innovative work going on at universities in the UK, showcasing the creativity and endeavour of researchers to develop new ways of reducing greenhouse emissions, adapt life to the changing climate, helping us to better understand the nature of the climate and its impacts, and inform action.
Image credit: 'Show your stripes' image - a visualisation of global temperatures from 1850 to 2020 - by Ed Hawkins, University of Reading
Find out more
Climate Neutral Innovation District
Can you imagine using a city centre river as a heat source to warm our buildings?
In the video below, Dr Roddy Yarr, our Executive Lead for Sustainability, talks about our hopes for a Climate Neutral Innovation District.
COP26 Legacy Strategy
At Strathclyde, we fully acknowledge the essential role we have to play in addressing not only the COP26 thematic areas, but also the wider net zero and sustainable development agendas to which these interrelate. Take a look at our legacy strategy to find out more.
Legacy Strategy
A Strathclyde A-Z of COP26
Much of our research is aimed at addressing the United Nations Sustainable Development Goals, to end poverty, protect the planet and ensure that all people can enjoy peace and prosperity.
Our A-Z of COP26
Climate Neutral Innovation District
100% climate neutral area within Glasgow City Innovation District
Strathclyde is leading an ambitious project to create a 100 per cent renewable, climate neutral and climate resilient area within Glasgow City Innovation District. The project aims to integrate heat, power, transport, climate adaptation and wellbeing solutions that will benefit everyone in the area.
Contact us
Get in touch and help deliver net zero with Strathclyde
Contact us