Strathclyde technologies contributing to industry
Energy technology pioneer Synaptec's goal is to enable the move to a smarter, cleaner electricity grid. Founded as a spinout from the University of Strathclyde in 2015, the Glasgow-based energy company provides unique solutions for the control, protection, and monitoring of power networks.
Electric power grids are becoming increasingly complex to manage due to a growing proportion of energy being provided by renewable sources, with new methods are required to measure and maintain a stable electricity supply.
Synaptec has developed innovative technology that can reduce downtime and allow monitoring of the complex electric power grid, using existing optical fibre networks. Its optical sensing technology allows measurements of voltage or current to be deployed at any location on a power system. None of the other supporting infrastructure associated with traditional measurement techniques such as power supplies, active telecoms, and GPS receivers are required, which vastly reduces the cost per measurement across a power network.
It allows sensors to be deployed in locations at which they would previously have been considered too remote, bulky, or costly. Synaptec's systems are safer to install, have a smaller footprint and lower environmental impact than alternative sensors.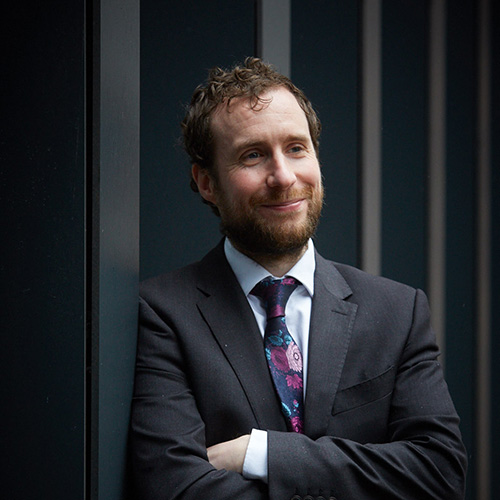 The University has provided tremendous support to Synaptec, from pre-startup though to Investment Fund participation in our two funding rounds, working closely and constructively with our private sector investors.
Dr Philip Orr
Managing Director, Synaptec Ltd
The company's innovations are based on work by Managing Director, Dr Philip Orr, and his co-founders, carried out at Strathclyde's Institute for Energy and Environment, one of Europe's leading power engineering research groups.
Dr Orr is a former Alumni Entrepreneur of the Year and the University has provided support to Synaptec, from pre-startup though to Investment Fund participation in funding rounds.
The company illustrates how Strathclyde technologies can contribute to industry, and the types of companies the University creates and supports through its role in the Glasgow City Innovation District, where the company is based.
More about Synaptec