Images of climate innovation
Digitalising Sustainable Consumption with Save Your Wardrobe
We wear clothing every day, but how do we manage the impact of our clothing choices, and could a digital app help? Overconsumption by consumers is a key challenge to sustainability but becoming more sustainable is not easy. Bringing together the vision of Save Your Wardrobe app, with consumer researchers from the University of Glasgow, we explore how a digital wardrobe app can be used to help people better understand their wardrobe.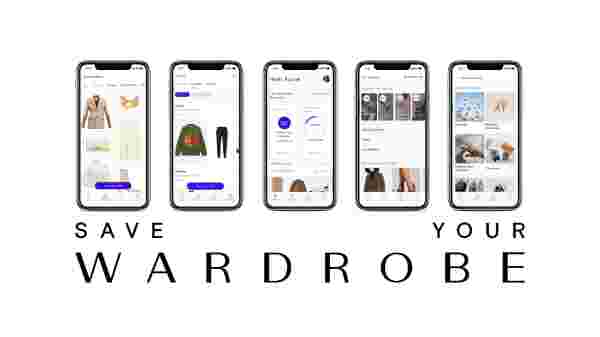 Digitalisation has provided consumers with readily available mobile apps to help them prioritise taking time in their busy lives and focus on reconnecting with themselves. Would these kinds of tools work within a clothing context to encourage more sustainable consumption behaviours?
In the UK, clothing has the fourth largest environmental impact after housing, transport and food, and more than half of fast-fashion items are thrown away in less than a year (McKinsey 2018). However, becoming a sustainable clothing consumer is not an easy task. The complexity of environmental and social issues through raw materials, production, consumption and disposal are peppered with uncertainties and contradictions.
This makes it important to understand the opportunities provided by digitalisation in supporting more sustainable approaches to consumption. This made this project with start-up app Save Your Wardrobe timely, as using AI (Artificial Intelligence) and IoT (Internet of Things), the app provides consumers with illuminating insights into their wardrobe management. Using a qualitative depth approach we explored existing clothing behaviours and how the Save Your Wardrobe app could be used as a digital sustainable solution. The impact of the project has been to start to understand how mainstream consumers approach and manage clothing consumption.
We found that consumption of clothing is fuelling consumer anxiety. We saw consumers starting to be more aware of the social pressures and carelessness they feel they derive from their current clothing consumption. Having data about their behaviours gave consumers a space where they feel in control of their own actions in line with principles of sustainability and supported them in reframing their behaviours.
Through this capability and capacity to gain insight into their wardrobe inventory, consumers reflected that they could be more strategic about purchasing, use and disposal. We have published two accessible reports on our findings so far 2019 and 2020.
Entrant: Katherine Duffy , University of Glasgow
Copyright: Hasna Kourda, Save Your Wardrobe
Funding: ESRC Impact Acceleration Funding, University of Glasgow Knowledge Exchange Funding, ESRC IAA Accelerating Business Collaboration Funding.
Collaborators: Prof Deirdre Shaw (University of Glasgow) and Save Your Wardrobe.
Links
http://eprints.gla.ac.uk/188107/1/188107.pdf
http://eprints.gla.ac.uk/227237/1/227237.pdf