Engage with Strathclyde is the University's flagship events programme which takes place annually during May and aims to stimulate engagement with business, industry, the public and third sectors, with the aim of enhancing and building our collaborative partnerships.
Our 2023 programme took place between 2nd and 12th May and we welcomed nearly 2000 delegates to a range of events showcasing the University's knowledge exchange opportunities for collaboration and networking.
Plans for the future of Engage with Strathclyde are already underway and we'd love to hear your thoughts. If you attended an event in 2023, you can find our feedback form here or you can email us any comments or suggestions.
You can also join us on Twitter using #EngageStrath and @EngageStrath or on Instagram @engage_strathclyde to keep up to date with our plans.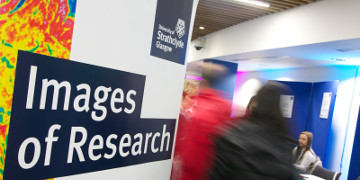 Images of Research
The exhibition showcasing some of our engaging research projects through an eye-catching image and short story is on tour at various venues throughout the year. Find out more on the project webpage.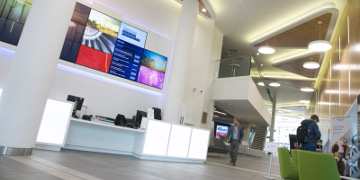 Work with us
Find out how you can work with us and how we can help you and your organisation grow.
We have a world-leading reputation for our work with businesses and organisations, large and small.