Engage with Strathclyde is the University of Strathclyde's flagship events programme which takes place annually during May. The events programme is designed to provide multiple opportunities for industry, the public and third sectors to find out more about the University's world-leading research and technologies, as well as how to benefit from our research, consultancy, CPD and other collaborative knowledge exchange.
Engage with Strathclyde 2022 will run between 3rd and 13th May inclusive and will focus primarily on events that can be held online or in a hybrid style with a small number of flagship or strategic in-person events.
The Engage with Strathclyde team will focus on supporting events that meet the KE objectives of faculties and departments and/or those that are reputationally important for the University.
If you are a member of staff, and would like to propose an event during Engage with Strathclyde 2021, please complete the expression of interest form by 17th February 2022.
You should login with your DS username and password, and select event proposal. Guidance notes on the proposal process can be found here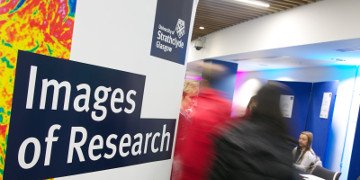 Images of Research
The exhibition showcasing some of our engaging research projects through an eye-catching image and short story is on tour at various venues throughout the year. Find out more on the project webpage.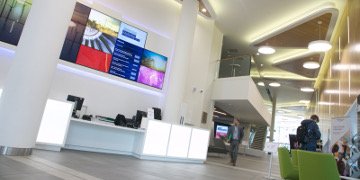 Work with us
Find out how you can work with us and how we can help you and your organisation grow.
We have a world-leading reputation for our work with businesses and organisations, large and small.