Welcome to Engage with Strathclyde – the University's flagship programme of events which takes place in May with the purpose of developing new, and strengthening existing, collaborations with external partners. Delegates have the opportunity to find out more about our world-leading research, and how they can work with us in a variety of ways.
Engage with Strathclyde took place during the month of May in 2021 with around 60 events in a wide range of subject areas and attracted audiences from industry, the public and third sector.
The Images of Research exhibition also launched during Engage with Strathclyde and will continue to be on display here.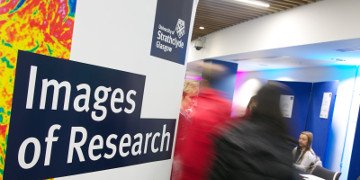 Images of Research
The exhibition showcasing some of our engaging research projects through an eye-catching image and short story is on tour at various venues throughout the year. Find out more on the project webpage.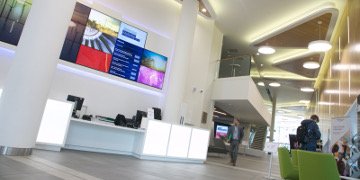 Work with us
Find out how you can work with us and how we can help you and your organisation grow.
We have a world-leading reputation for our work with businesses and organisations, large and small.