Creating sustainable alternatives from coffee grounds
Fergus Moore and Scott Kennedy graduated from the University of Strathclyde in 2015 with degrees in Business Enterprise. Together they co-founded Revive Eco – a green technology start-up that uses coffee grounds to produce sustainable alternatives to ingredients such as palm oil.
Revive Eco repurposes spent coffee grounds – generated by the 95 million cups of coffee drunk in the UK every day – diverting it from landfill and extracting the natural chemicals for further applications. The chemicals held in the grounds have a wide range of uses including cosmetics, food and drink, pharmaceuticals, cleaning products, and more. Currently, the UK imports high quantities of product ingredients every year, adding more emissions to the environment. By repurposing used grounds, the company is tackling issues of food waste, reducing the carbon footprint of both consumers and organisations, and delivering a more sustainable alternative to traditional products used in many industries.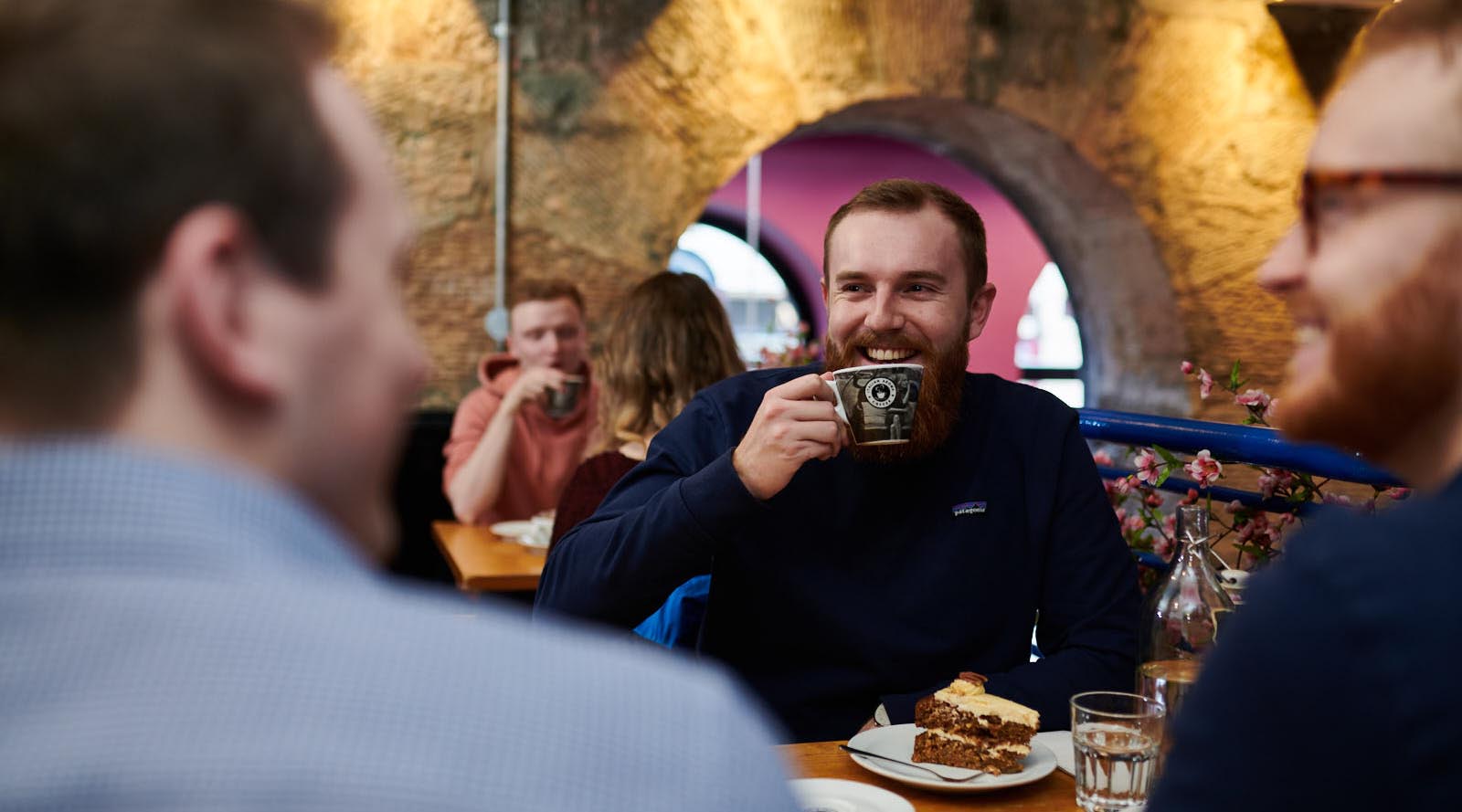 With the support of the University of Strathclyde, Fergus and Scott were able to grow their initial idea and develop relationships with advisors and mentors who helped guide them through the early stages of business development. They had access to free office space and benefited from being surrounded by other businesses going through a similar start-up process. They have since gone on to become entrepreneurial ambassadors for the University and to help other budding entrepreneurs.
In November 2018, Revive Eco secured over £235,000 from Zero Waste Scotland. The funding allowed them to start a 12-month project to develop their innovative process for producing high-value chemicals from used coffee grounds. Fergus and Scott's aim is to divert all coffee waste away from landfill – allowing them to provide a locally sourced alternative to ingredients such as palm oil and creating a more circular and sustainable future.