Life-saving technology for early detection
Researchers Dr Matt Baker, Dr Holly Butler, Dr Mark Hegarty, and Dr David Palmer founded spin-out Dxcover Limited (formerly ClinSpec Dx) out of their research at the University of Strathclyde. They are working to establish a blood serum test that allows same-day detection of a range of cancers, with the first application to brain cancer.
38% of patients with persistent headache visit their GP five times before being referred for a brain scan. Delayed detection means that more than 60% of malignant brain tumours are diagnosed as emergency cases with poor survival rates. Dxcover Limited is developing a simple, same-day blood test to enable the fast referral of patients, generate cost-savings for the NHS by reducing unnecessary brain scans, and improve early diagnosis to deliver better treatment for patients. The ground-breaking technology uses infrared light and proprietary algorithms to analyse patient blood serum samples and detect the presence/absence of disease. The company has diagnostic tests for other difficult-to-detect cancers in development, including pancreatic and prostate – and the technology can further be used for non-clinical applications, such as the analysis of food, drinks, drugs, and oils to establish the presence of any counterfeit goods or ingredients.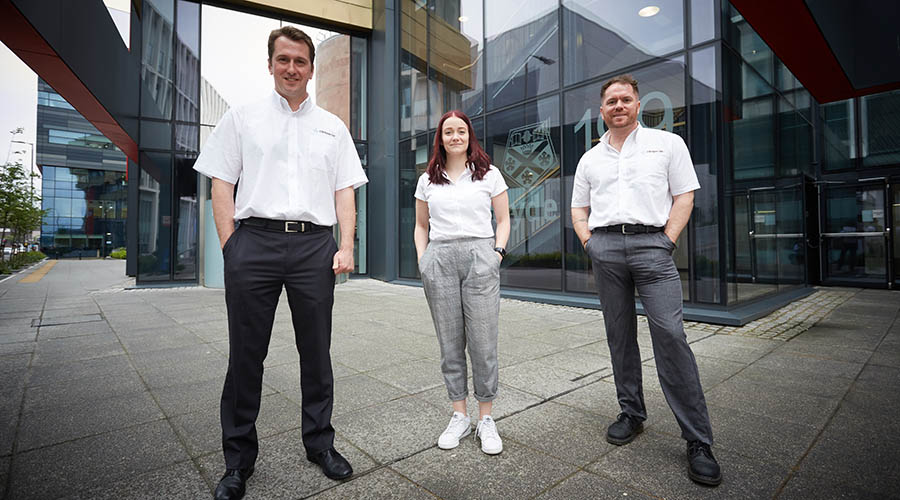 Dxcover Limited is now one of a number of high-potential, early stage companies being supported by the University of Strathclyde. The company won the Innovation category of the 2019 Scottish Life Sciences Awards, Moonshot category of the 2018 Global Game Changer Awards, and the 2018 Higgs EDGE Special Award.
Dxcover Limited's rapid, efficient and easy to use blood test for primary and secondary care will revolutionise brain cancer diagnosis and treatment, as well as furthering the company's aim to be a world leader in blood tests for early detection of cancers and other diseases.