Continuous Improvement blog

Overcoming Roadblocks to Achieving Your Goals
"A goal is not always meant to be reached; it often serves simply as something to aim at." –Bruce Lee
Some interesting facts about Goal Setting
It is that time of year where we are thinking about what we would like to achieve in the year ahead. In this blog post, I hope to share with you some tried and tested approaches to help you do that. If you apply these ideas, you will have learned a great basis for success.
Setting goals is an important part of making progress in life. Here are some interesting facts about goal setting that you may find surprising:
A study from Harvard Business School found that people who set clear and measurable goals are 76% more likely to reach them than those who don't.
Research from Dominican University of California found that people who write down their goals are 42% more likely to reach them than those who don't.
According to a survey by the University of Scranton, only 8% of people who set New Year's resolutions achieve them.
These statistics show the power of setting clear and achievable goals, writing them down, and planning how to achieve them, are the keys to success.
Let's get started on describing a framework to help you achieve your goals.
There are four key steps in this process that you need to follow.
Step 1: Creating a Personal Vision Statement and supporting Goals for the year ahead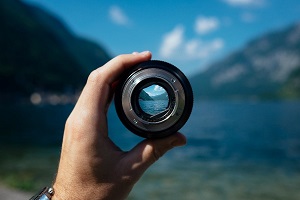 Having a Personal Vision Statement is an important step to help you achieve your goals. It is a way to focus on what you want to accomplish and the steps you will take to get there.
Reflect on your values: Take some time to reflect on what matters most to you. What do you value most in life? What do you want to strive for? Creating a Personal Vision Statement is a great way to capture these thoughts.
Write out your Personal Vision on one side of A4 stating what you want to achieve in the next 12 months in general terms. It should be both personal and important to you. You should be able to read it quickly and it should serve as a reminder of why you get out of bed in the morning and where you are striving to get to.
Your Personal Vision can be a great source of motivation. It helps to keep you focused and reminds you why you are working hard to reach your goals. You should remind yourself of the progress you have made.
Once you are happy with your Personal Vision then you should write out 3 or 4 measurable goals that you will achieve in the next 12 months to support your Personal Vision Statement.
You should set a deadline for each goal and note any key milestones that need to be achieved. These can be from any aspect of your life but need to support your Personal Vision Statement. Whether you capture this information either digitally or manually it is very much down to your personal preference. The most important point is to write it down!
You have created a personal vision statement and three or four supporting goals, what next?
Step 2: Achieving Goals with Deep Work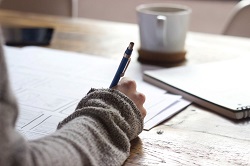 The best way to ensure that you achieve your goals is by applying the concept of Deep Work. Deep Work is a concept outlined by Cal Newport in his book of the same name. It is the idea of dedicating your time and energy to one task at a time, allowing you to make progress and stay focused on the task at hand. Here are some tips on how to use Deep Work to achieve your goals:
Break down each of your three or four big goals down into achievable tasks: This will make the task seem less daunting and make it easier to track your progress.
Schedule dedicated blocks of time to focus solely on the task at hand. Make appointments in your calendar to do Deep Work. You need to organise meetings in your calendar with yourself, that are targeted for carrying out Deep Work from your broken-down task list.
Before you carry out your scheduled Deep Work tasks, remind yourself of your Personal Vision, the associated big goal, and why this Deep Work task is important. This will help you stay focused and motivated to complete the task.
Eliminate any distractions that can prevent you from staying focused on the task This can include turning off notifications, closing out of web browsers, and finding a quiet place to work.
By following these ideas, you can use Deep Work to help you achieve your goals. Focus on the task at hand and make progress each day. This will help you stay motivated and on track to reach your goals.
Step 3: Making Progress with a structured approach
The following approach can be helpful to make progress on each of your three or four big goals.
You have scheduled time in your calendar to carry out Deep Work towards your goals. That is great. The question then arises "what I should be doing in these deep work sessions?" The following structured approach can be helpful in that regard.
Set an ultimate target condition that you need to achieve to meet the big goal.
Identify your current condition in terms of achieving the big goal.
Identify the current barriers that are preventing you from getting to that ultimate target and the next one you think you should address.
Use Deep Work session to make progress in fixing the barrier and set a short-term target for that session.
Review progress and then decide an activity for your next Deep Work session and repeat the process.
Step 4: Review your goals to track progress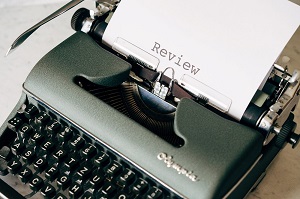 Reviewing your goals is an important part of the goal setting and achievement process. It helps you stay focused and motivated and ensures that you are on track to reaching your goals. What is a good approach to do this?
Schedule weekly reviews of your goals to help ensure that you are on track.
Track your progress and see if you are meeting your goals. If you are not seeing the results you want, adjust your plan.
Celebrate successes and take pride in your accomplishments. This will help keep you motivated and focused.
Re-evaluate goals regularly to make sure they are still relevant, achievable and in line with your values and Personal Vision Statement. Adjust your goals if needed, to make sure you are on track.
Conclusion
Goal setting is an important skill to have that can help you make progress in life. By creating a Personal Vision and associated goals, using a deep work approach, a structured delivery approach, and having regular reviews you will have an effective framework that works, and will help you succeed. By breaking your goals down into smaller, achievable steps, tracking your progress, and celebrating your successes, you can stay focused and motivated to reach your goals. Now is a great time to try out this approach and adjust it to suit your own personal preferences and ways of working.