Strathclyde Business School

Hunter Centre for Entrepreneurship
Growth Advantage Programme
"Our incredibly successful Growth Advantage Programme fully utilises Strathclyde's distinctive approach towards executive development. As a place of useful learning, we draw on our research to focus on real actions in an applied setting, we use toolkits that can be applied immediately in the workplace and rely on peer-to-peer learning among our participants. This innovative approach has been successful in many different environments and is the basis for our impactful engagement in industry, society, and policy." David Hillier, Executive Dean, Strathclyde Business School.
In 2015, Strathclyde Business School launched the pioneering Growth Advantage Programme. Now in its fifth year, it is unique in Scotland and offers a fresh alternative to more established growth programmes only available in England and overseas.
Its proven format is designed to deliver relevant, accessible and practical learning for the leaders of ambitious growth businesses in Scotland by combining world class executive education with the power of peer learning.
The Growth Advantage Programme is led by Professor Eleanor Shaw (ranked in the global list of the 100 leading professors in the field of entrepreneurship) and delivered by Scotland's top entrepreneurship faculty at the Hunter Centre for Entrepreneurship. The programme is directed by peer learning expert John Anderson, former Chief Executive of The Entrepreneurial Exchange.
The Growth Advantage Programme is aimed at existing businesses with a minimum £1 million turnover with real growth ambitions. To get the most from the programme, we recommend that participants should be the founding managing director, chief executive or principal of the business with a significant ownership interest. Over 80 companies have taken part in the Growth Advantage Programme in five programmes to date and have had an average of over £2.2 million in annual revenues and 25 employees at the start of the programme. They have come from all over Scotland, from a wide range of sectors and include companies started from scratch, bought and multi-generation family businesses - all with ambitions to grow.
The substantial impact of the programme on each cohort - average annualised growth in employment and sales across the cohort exceeding the OECD high growth threshold of 20% - was credited by participants to various factors. These included having greater clarity of the business, sharpening their value proposition, extracting more value from current operations, creating synergy from their portfolio of products and services, focusing on core values, measuring activities, having a greater focus on more valuable customers and changes in structures and people.
The benefits of the programme were not simply realised in terms of business performance but also by the impact on the individuals who cited having greater confidence, more energy, more growth orientation and growing networks as a result of taking part.
The overall impact of the Growth Advantage Programme was recognised in 2016 by the award of a Gold Small Business Charter mark, making Strathclyde Business School one of only five UK business schools to hold the UK's top accreditation and the only one in Scotland. In November 2020, the Growth Advantage Programme received full endorsement from the ScaleUp Institute. Having both of these key accreditations, in addition to the traditional business school "triple accreditation", is extremely rare and provides strong validation of the impact of our work with scaleup leaders.
About the Growth Advantage Programme
The 10-month programme is structured around 6 intensive sessions comprising a one-day Orientation session followed by 4 two-day workshops and a final day of reflection and celebration:
Growth Advantage Orientation Session
Workshop 1 - Market Advantage
Workshop 2 - Leadership Advantage
Workshop 3 - Operations Advantage
Workshop 4 - Resource Advantage
Reflections and Celebration
Participants' learning is further enhanced through access to closed online communications platforms and a series of specialist masterclasses. Long experience with high-growth firms has taught us that there are a range of specific challenges and opportunities faced by some, but not all, ventures as they tackle acceleration and these masterclasses provide a responsive mechanism for the Growth Advantage Programme to add-value to participants learning and the growth of their ventures by providing tailored sessions on key topics requested by the cohort members.
The design of the Growth Advantage Programme allows participants to shape their own learning over time supported by diagnostic tools and take away tool kits for use back in their organisations with their own people. This encourages participants to take ownership of their own development and coach their management team. It also ensures the direct relevance of the programme to the needs of each venture and its leadership team.
The Growth Advantage Programme is led by Professor Eleanor Shaw (ranked in the global list of the 100 leading professors in the field of entrepreneurship) and delivered by Scotland's top entrepreneurship faculty at the Hunter Centre for Entrepreneurship at Strathclyde Business School.
The programme is directed by peer learning expert John Anderson, former Chief Executive of The Entrepreneurial Exchange.
Throughout the programme, participants have the opportunity to learn directly from inspirational entrepreneurs as guest speakers as well as panels of experts during workshop sessions. These have included Strathclyders Sir Tom Hunter, Rabinder Buttar of Clintech and Graeme Malcolm of M Squared Lasers; successful oil industry entrepreneur Bob Keiller; Mike Hughes co-founder and former CEO of software company Ciboodle; Lucinda Bruce-Gardyne founder of Genius Foods and award winning serial entrepreneurs Simon Howie and Iain MacRitchie well as human resource and digital media experts from Skyscanner and growth capital specialists from banking, venture capital and the London Stock Exchange.
A key feature of the Growth Advantage Programme is providing participants with access to further practical support to help them to scale-up. The resources available range from securing access to Santander's unique Trade Portal and international Trade Missions, signposting to support from Scottish Enterprise and Highlands and Islands Enterprise, Scottish Development International and Globalscot. Participants will also benefit from access to practical support from the University of Strathclyde, including Knowledge Transfer Partnerships and other forms of innovation services.
Accessing talent to support growth is another key feature of the programme with opportunities to secure project support from Hunter Centre for Entrepreneurship undergraduates, postgraduates and MBA students; product design resource from the Engineering Faculty; the use of the University Careers Service, and sourcing interns via the Santander Universities Part-Funded Internship Programme.
Growth Advantage Programme participants benefit from being part of the Strathclyde Family and gain privileged access to a range of University events.
The learning philosophy behind the Growth Advantage Programme is firmly built on research findings on entrepreneurial learning styles. There are four fundamental characteristics of entrepreneurial learning that the Hunter Centre for Entrepreneurship draws upon to maximize relevance and impact for participants:
Entrepreneurs and business owners learn best from other business leaders. For this reason, we support peer-peer learning, action sets and involve successful entrepreneurs in delivery.
"Massive takeaways from peers. Everyone was so open and supportive."
"One of the really superb things has been the interaction and experience of others on the programme - learning and listening to them, sharing ideas, strategies, problem-solving."
"Peer to peer learning has been as important as class-based teaching."
Entrepreneurs and business owners learn best by doing, through action learning. For this reason the Growth Advantage Programme is focused on tool kits and practical take-aways such as the Business Model Canvas and Value Proposition Canvas to support the cascading of learning and growth ambitions when participants return to their ventures following each weekend session.
"We are using Business Model Canvas and Value Proposition Canvas to review and refine our value propositions for all customer segments"
"Changing the value proposition enabled us approach customers we wouldn't have done before and acquire business from them."
"Worked out workflows for key operations of the company and challenged everyone to come up with "marginal gains" improvements for 2016 as New Year's resolutions."
Successful rapid-growth leaders develop a broad portfolio of frames for thinking about the world around them, the pathways ahead, and for making informed yet creative decisions. For this reason, as well as providing participants with experience in using practical tool kits, we include diverse examples from a variety of business sectors and encourage participants to collect the data needed to validate and drive their intuition and hunch for entrepreneurial growth.
"it has been great mixing with and learning from people in such a wide variety of industries."
"Monitoring and measuring: using a lot more tabs to keep growth and productivity on track."
"We have had the confidence to know we have sound symbolic capital and that we are worthy of increasing our pricing."
"Looking at working "smarter and leaner", started complete review of admin and customer services based on this. So full process improvement using what learned from engineering department!"
"The speakers especially have helped remind me what my ambitions looked like previously where I'd come to expect far less from being so close to the coalface and I feel I've returned to my previous outlook."
Entrepreneurial leaders learn best when they can immediately apply new skills, frames and knowledge to their own firms. At each workshop, participants are introduced to practical tool kits they can immediately apply on returning to their businesses on Monday morning.
"Engaging with the team on the Business Model Canvas is a great communication tool. We did the Future SME quick diagnostic together and that led to introducing various common objectives. Interestingly - chins were up even in response to bad news/ setbacks."
"Ran Belbin assessments for all staff and then as teams. Pretty revolutionary outcomes for some of the staff, especially some of the technical staff."
"Booked our first company retreat so we can learn in a similar environment to GAP as a company."
By involving successful entrepreneurs throughout the programme as panel members, speakers, case studies the Growth Advantage Programme is providing highly-focused SME CEOs with unique opportunities to extend their networks, learn from experienced entrepreneurs and engage in successful peer-to-peer learning which would be out-with their grasp without this programme.
Each cohort has strongly bonded and this is borne out in a determination to use peers in the future and also to give back to future Growth Advantage Programme cohorts in participant recruitment and selection, in programme development and delivery and in mentoring roles.
Growth Advantage Orientation Session - 3rd November 2022
Market Advantage - 8th & 9th December 2022
Leadership Advantage - 19th & 20th January 2023
Operations Advantage - 2nd & 3rd March 2023
Resource Advantage - 27th & 28th April 2023
Reflection and Celebration - 8th June 2023
The Growth Advantage Programme has received significant investment from the strategic partners and as a result programme fees are subsidised from the usual cost of £10,000 to £5,000 per participant.
Exclusively for alumni of the Growth Advantage Programme at Strathclyde Business School, Advantage is designed to maintain ongoing relationships and peer support, built on the core values of Openness, Trust and Sharing that are central to the Growth Advantage Programme.
Advantage provides:
Access to a programme of events to bring Advantage members together
Ongoing communication between GAP participants and with the Strathclyde delivery team
Continued signposting to further support for growth
Regular briefings and insights from Strathclyde Business School
Privileged access to GAP Masterclasses
Privileged access to relevant Strathclyde events
Further information and how to register
To register, please go here.
For more information about the Growth Advantage Programme, please contact the Hunter Centre for Entrepreneurship: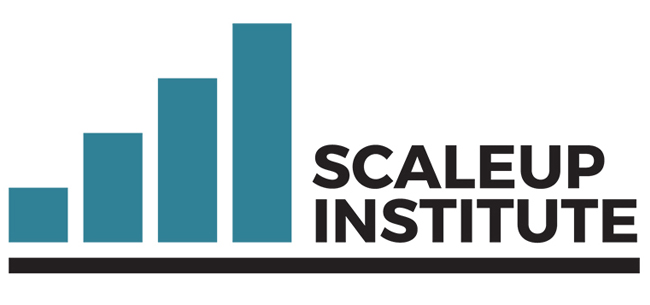 "The Growth Advantage Programme is nothing short of brilliant"
Sherry Coutu, Founding Chair, ScaleUp Institute
Address
Strathclyde Business School
University of Strathclyde
199 Cathedral Street
Glasgow
G4 0QU