On campus
Ideally located in Glasgow city centre, the University's Campus Village offers en-suite accommodation on a room only or bed and breakfast basis during the summer. Contact the Village Office for more information:
summer-visitor-bookings@strath.ac.uk
+44 (0) 141 548 4135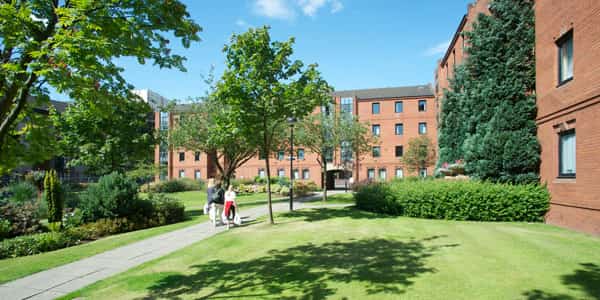 There's an abundance of hotels and other accommodation to suit every budget in Glasgow city centre, within walking distance of the University.
Find more accommodation in Glasgow
Off campus
Ross Priory, on the banks of Loch Lomond, has year-round bed and breakfast accommodation.
There are 11 en-suite bedrooms which enjoy stunning views over the loch, as well as the Priory's golf course and extensive grounds.
Self-catering accommodation is also available in the Lochside Cottage.
Find out more about Ross Priory