Key facts
Start date: September

Study mode and duration: MSc: 12 months full-time
PgDip: 9 months full-time
Study with us
gain practical experience through industry-based activities on a flexible, skill-building course
boost employability by participating in the SDL Trados Certification Program
option to pursue a research pathway toward PhD study
skill-focused, practical course combines business knowledge and translation/interpreting skills
Back to course
Why this course?
The translation industry is on the rise and specialist translators are highly sought after.
The integration of business knowledge and translation/interpreting skills will give you a competitive edge in the job market, opening up a broader range of career opportunities.
Through the skill-focused and practical nature of the course, you'll gain invaluable industry experience and proficiency in translation and interpreting, which will potentially enhance your employability.
Our lecturers have a wide range of practical and research experience in translation and interpreting.
The practical translation and interpreting sessions will include industry-based tasks.
Glasgow is the economic centre of Scotland, where you can expect to experience a rich cultural and social life.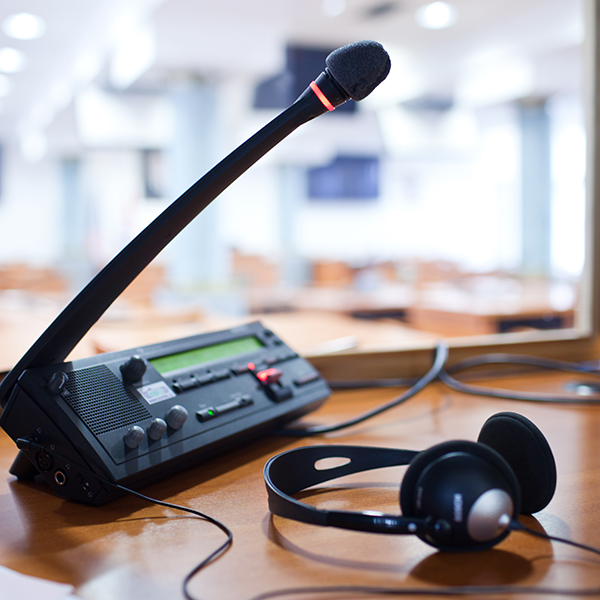 Interested in postgraduate study?
At the Faculty of Humanities and Social Sciences, our friendly and knowledgeable team will be available to provide you with all the information you need to kick-start your postgraduate journey at the University of Strathclyde. Register for upcoming events below: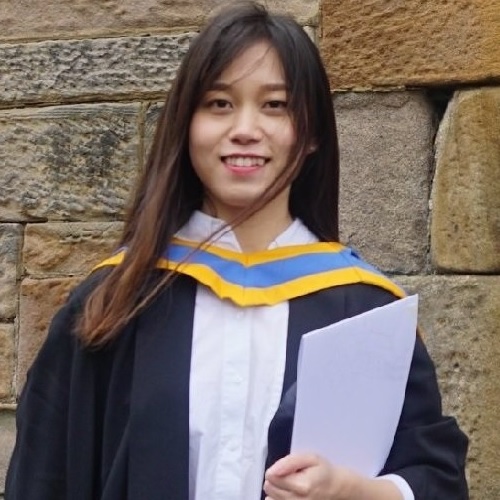 All of my lecturers and my supervisor at Strathclyde were very helpful and supportive. It was a wonderful and unforgettable experience to study in Strathclyde and also live in a city with marvelous buildings and warm-hearted people.
Siyu Luna Luo
Graduate
What you'll study
Your classes will include:
Text Typology & Translation
Professional Interpreting Practice
Translation and Language Technology
Interpreting for Business and Commerce
Business Translation
Translation & Interpreting Studies
Dissertation/Translation project
Facilities
Our translation labs are equipped with translation software, highly desired in the translation industry, such as SDL Trados.
Learning & teaching
Lectures, workshops and lab practice will all ensure exposure to and engagement with real-world translation and interpreting scenarios.
Assessment
Assessment will be delivered through written assignments, practical interpreting scenarios, practical translation tasks, team and/or individual projects.
Please note
Currently, we only admit students who can master another language in addition to English, from the following:
Chinese
Spanish
Italian
French
Arabic
It is possible to study two languages in this programme. You would take one language per semester, and then choose one of them as the focus of your dissertation.
Text Typology and Translation
You are introduced to a variety of text types and gain practical experience of the translation strategies for effective translation of a wide range of specialised texts, including commercial, technical and political texts. This class will allow you to gain a professional level of translation proficiency.
Translation and Interpreting Studies
You get to know contemporary translation theory relating to business translation and interpreting and be able to critically evaluate the appropriateness and acceptability of your own and others' translations and interpretations.
Professional Interpreting Practice
You will gain a practical knowledge of the various techniques and skills required to reach proficiency as an interpreter and be able to use them effectively in different modes of interpreting through practice.
Translation and Language Technology
You will gain hands-on experience of various cutting-edge translation tools to improve translation consistency and efficiency. You will also have the opportunity to work towards an industry-recognised qualification from SDL Trados.
Interpreting for Business and Commerce
This component introduces you to the professional dimension of interpreting through a variety of business and economics-related scenarios.
Business Translation
This class provides you with further exposure to a variety of authentic business texts to translate and evaluate, through which experience of commerce and the translation industry will be gained.
Optional classes
Introduction to Intercultural Communication
Narrative Processing across Languages & Cultures
Contemporary Scottish Cultural Studies
Research Skills in Literature, Culture & Communication
Back to course
Entry requirements
Academic / professional requirements

First- or upper second-class Honours degree, or overseas equivalent. An academic background in English or translating is not required. Applicants with a lower degree classification may be considered on an individual basis.

Suitable applicants are required to pass an aptitude test prior to admission, comprising of a written translation test. This may be followed by an oral interview to further demonstrate your language proficiency. The oral interview can be conducted face-to-face or online, according to circumstances.

We currently admit students who can master another language in addition to English, from the following:

Arabic
Chinese
French
Italian
Spanish

English language requirements

Please check our English requirements before making your application.

Aptitude test

Suitable applicants are required to pass an aptitude test prior to admission, comprising of a written translation test. This may be followed by an oral interview to further demonstrate your language proficiency. The oral interview can be conducted face-to-face or online, according to circumstances.
International students
We've a thriving international community with students coming here to study from over 100 countries across the world. Find out all you need to know about studying in Glasgow at Strathclyde and hear from students about their experiences.
Visit our international students' section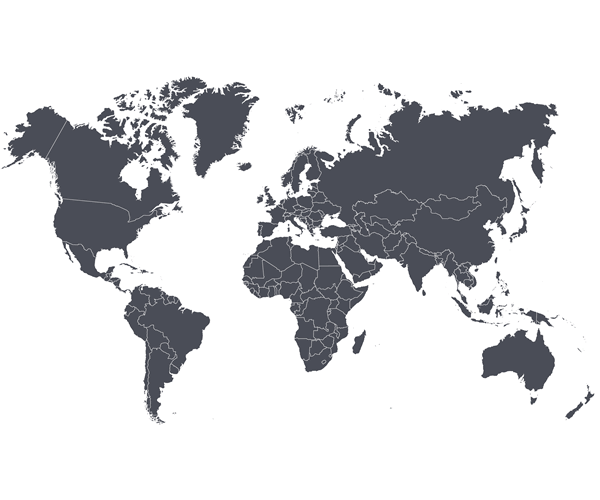 Chat to a student ambassador
If you want to know more about what it's like to be a Humanities & Social Sciences student at the University of Strathclyde, a selection of our current students are here to help!
Our Unibuddy ambassadors can answer all the questions you might have about courses and studying at Strathclyde, along with offering insight into their experiences of life in Glasgow and Scotland.
Chat to a student ambassador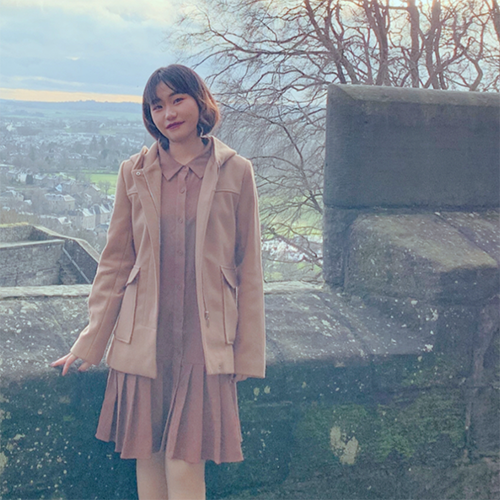 If you want to take this course, my advice is to lay a good foundation and learn English and mother tongue well before you start taking this course.
Chenjiazi Xu
Back to course
Fees & funding
All fees quoted are for full-time courses and per academic year unless stated otherwise.
Fees may be subject to updates to maintain accuracy. Tuition fees will be notified in your offer letter.
All fees are in £ sterling, unless otherwise stated, and may be subject to revision.
Annual revision of fees
Students on programmes of study of more than one year should be aware that tuition fees are revised annually and may increase in subsequent years of study. Annual increases will generally reflect UK inflation rates and increases to programme delivery costs.
How can I fund my course?
Go back
Scottish postgraduate students
Scottish postgraduate students may be able to apply for support from the Student Awards Agency Scotland (SAAS). The support is in the form of a tuition fee loan and for eligible students, a living cost loan. Find out more about the support and how to apply.
Don't forget to check our scholarship search for more help with fees and funding.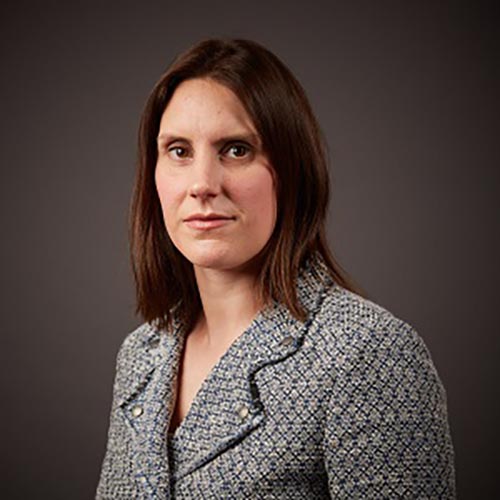 Translation and interpreting play a fundamental role in the transmission of information, ideas, ideologies and identities across boundaries of language and culture. I'm passionate about helping students to develop the skills that they need to identify and overcome barriers to communication, and to thrive in industry. I am also highly enthusiastic about bringing theory into dialogue with practice.
Sharon Deane-Cox
Programme leader
Back to course
Careers
Students gain professional proficiency in translation and liaison interpreting, specialising in business and commerce, which will open up a broad array of potential career paths from within the translation industry to global commerce and media.
Job titles from both the public and private sectors could include, but not necessarily be restricted to:
translator
interpreter
technical writer
international communication specialist (in advertising, marketing, media, and public affairs)
educator
administrator
Equipped with new business skills, you could also work freelance or establish your own translation and interpreting agency or business. This MSc is also a stepping-stone to pursue a PhD in the field of translation and/or interpreting.
Glasgow is Scotland's biggest & most cosmopolitan city
Our campus is based right in the very heart of Glasgow. We're in the city centre, next to the Merchant City, both of which are great locations for sightseeing, shopping and socialising alongside your studies.
Life in Glasgow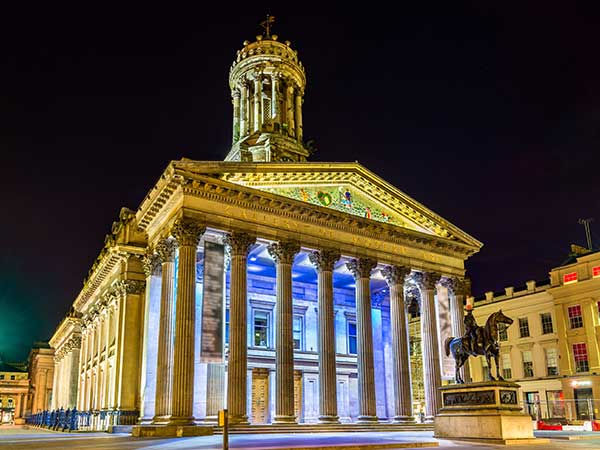 Back to course
Apply
Applied Translation and Interpreting
Applied Translation and Interpreting