Key facts
Start date: January & September

Accreditation: Institute of Physics and Engineering in Medicine (IPEM)

Study mode and duration: MSc: 12 months full-time or 24 months part-time* (depending on entry qualifications). *September start only

The Independent Complete University Guide 2022: 2nd in the UK for Medical Technology & Bioengineering
Study with us
modular conversion course which provides broad training in biomedical engineering to help you progress with a career in research, industry or in the NHS
contribute to solutions for clinically-relevant problems
explore advances in technology and engineering to generate applications and solutions to clinically relevant problems
Back to course
Why this course?
Studying an MSc in Biomedical Engineering at the University of Strathclyde, you'll be learning at a multi-award-winning academic institution - the only to have won Times Higher Education University of the Year award twice.
The postgraduate taught Masters degree is a modular conversion course which provides broad training in biomedical engineering to help you progress with a career in research, industry or in the NHS.
We bring together engineering, medicine and the life and physical sciences to enable the development of relevant clinical and industrial research.
The programme explores advances in technology and engineering to generate applications and solutions to clinically relevant problems.
As part of the course, you'll go on visits to local clinical centres and attend lectures from industrialists and visiting experts from the UK and overseas. You'll also have the opportunity to meet our many industrial and clinical partners to help advise and further your career.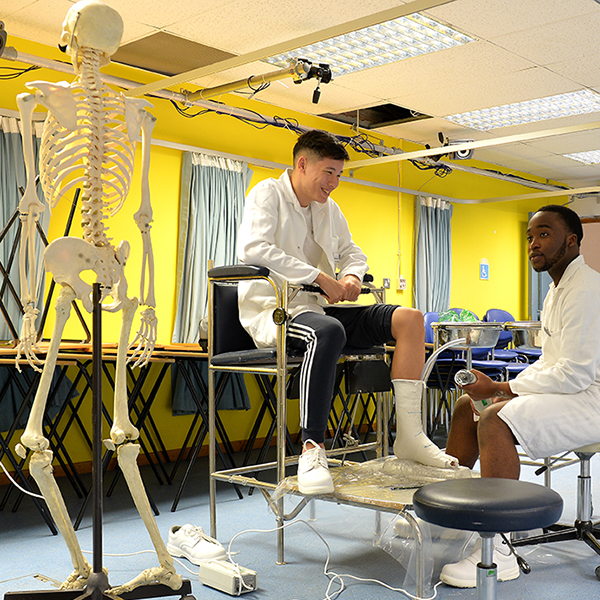 Learning & teaching
Instructional classes include:
lectures
laboratory demonstrations
practical exercises
clinical visits
You'll also have the opportunity to visit local clinical centres and attend seminars given by visiting experts from the UK and overseas.
Assessment
This credit-based modular degree comprises assessed instructional modules and project work.
Life in the Department of Biomedical Engineering
Find out more about how we're transforming and improving future healthcare through innovations and advances in science and technology.
Go back
Course content
A typical selection of classes offered on the programme are outlined below. Please note that these classes may be subject to change.
180 credits are required for a Masters degree.
Medical Science for Engineering
You'll be provided with instruction in key areas of human anatomy, physiology and cell biology relevant to the advanced study of bio and clinical engineering. You'll gain an understanding of normal biological function and control as derived from scientific and clinical evidence.
The class aims to educate you to use your knowledge of normal function to better understand pathology, disease diagnosis and treatment.
or
Engineering Science
This class aims to provide instruction of fundamental engineering (mechanics of rigid bodies, mechanics of deformable bodies, mechanics of fluids and electronics) for life scientists who have no formal education in the engineering sciences.
Professional studies in Biomedical Engineering
This class aims to:
provide an introduction to the philosophy, ethics and methodology of research
outline the role that the bioengineer plays in the solution of clinical problems
provide training in the principles, assessment and application of safety procedures in areas relevant to medical physics and biomedical engineering
engender an awareness of the importance of regulatory issues in medical device design and manufacturing
Research Methodology
This class aims to equip the students with the skills necessary to use mathematics and statistics tools including software in experimental design and data visualisation and analysis needed to progress in their research in Biomedical Engineering.
Biomedical Electronics
This class aims to give the student a thorough introduction to the use of electronic circuits for the pre-conditioning, acquisition and display of biomedical signals and to provide an understanding of the components required in a basic biomedical measurement device.
Biomedical Instrumentation
This class aims to give a detailed description of the principles and applications of a number of the most widely used biomedical instrumentation systems and devices found in the modern hospital environment.
This course will enable students to understand the diagnostic and research applications of the various instrumentation-related techniques currently available and to appreciate their limitations.
Choose 6 from the list for an MSc.
Introduction to Biomechanics
This class aims to provide you with a tool set of analytical skills to enable you to undertake valid biomechanical analyses of human movement. This includes the science, engineering and mathematical skill to produce kinematic and kinetic analyses of human movement and the external and internal load actions experienced by humans during activity. The class will provide generic analysis skills but examples will focus primarily on human gait.
Prosthetics & Orthotics
This class aims to demonstrate to you how biomechanical principles can be applied to the design, manufacture, fitting procedures and evaluation of prostheses, orthoses and other devices externally applied to the body of patients in need of rehabilitation.
It is hoped that you should be able to join manufacturing companies, research groups or clinical teams responsible for the delivery of such systems.
Regenerative Medicine
You'll learn to describe the developments and advances in regenerative/repair medicine in terms of
Source of cells
Cell expansion/seeding and bioreactor technology
Tissue scaffolds: design criteria, fabrication and characterisation
Clinical status of replacement tissues and organs
Tissues mechanics
This class aims to provide an introduction to the mechanical properties of human tissue using a PBL approach. With the aid of an existing finite element (FE) model of the knee, students will virtually dissect the knee joint identify the different tissue types in the knee. Discussion will take place to determine how to incorporate the material properties of the different tissues into the model. A Journal "club" will be used to discuss recent literature, informing and directing you to perform appropriate experimental methods to determine the mechanical properties. these can then be incorporated into the FE model. A fully working FE knee joint will be the objective of the class.
Clinical & Sports Biomechanics
This class aims to provide you with the ability to appraise the role of biomechanics and biomechanical measurement techniques in the development and evaluation of clinical practice in rehabilitation and in the production and management of sports injuries. The class will also allow you to assess the role of biomechanics and biomechanical measurement in the improvement of human function and the optimising of sports performance. The class will focus on orthopaedic and neurological issues.
Anatomy & Physiology
(for students taking Engineering Science but who do not have the prerequisite background in Anatomy & Physiology)
This class aims to provide you with the basic knowledge of the anatomical structure of the major body systems, together with an understanding of their physiological functioning. This knowledge is fundamental to understand and to develop specific topics that will be taught later in the course.
Biomaterials & Biocompatibility
This class aims to:
provide fundamental information on the properties of synthetic biomaterials, and how these are evaluated experimentally and from the literature
outline how material properties are influenced by methods of processing
explore with the aid of appropriate examples what is meant by biocompatibility; provide an overview of the host responses to and interactions with biomaterials, and how these interactions are assessed and influenced by surface properties
introduce the principles of toxicology, identify the major toxic interactions with foreign chemicals and the protective mechanisms which enable us to survive most toxic insults. Assessment of the safety of materials according to the International Standards will be discussed
Cardiovascular Devices
This class aims to:
give students a broad overview of cardiovascular devices used in the clinical setting for the treatment of a range of clinical conditions
demonstrate and develop an understanding of the clinical, design and regulatory challenges involved in developing devices for this clinical sector
offer some insight into the pathologies underlying the need for cardiovascular device technologies
Rehabilitation Technology
This module aims to provide students with the evidence and rationale for embedding technology into rehabilitation practice considering the technological, design and cultural barriers to adoption.
The module will teach the following:
broad principles of rehabilitation including strengthening, flexibility, neuroplasticity and motivation (3 weeks)
application of design techniques (e.g. user centred design) to rehabilitation technology (1 week)
the gamification of rehabilitation activities, role of competition and fun (1 week)
principles of motor learning (1 week)
body worn sensors to provide movement feedback (0.5 weeks)
virtual reality in rehabilitation (0.5 weeks)
robotics in rehabilitation (0.5 weeks)
brain Computer interface technology (0.5 weeks)
barriers to adoption (1 week)
case studies from neurological and musculoskeletal conditions. (2 weeks)
On completion of the module you're expected to be able to:
justify the use of rehabilitation technologies within a modern health service
apply understanding of rehabilitation principles to the design of technologies
analyse the design features of rehabilitation technologies
appraise currently technologies within a specific area of rehabilitation in terms of efficacy and usability
Numerical Modelling In Biomedical Engineering
This module aims to provide experience of using numerical modelling tools, in particular Matlab, in a Biomedical Engineering context. For those with no knowledge of matlab, some pre-class preparatory work will be required and expected.
Case studies will be presented from the departmental research portfolio that require the use of numerical modelling. These case studies will be explained in detail, together with a methodology of the required numerical modelling to answer the research question. Students will be expected to write their own code to answer the research question, to appropriately graphically present results and to interpret the results in context.
On completion of the module you're expected to be able to:
design numerical modelling tools to solve research-related problems in the field of Biomedical Engineering
create appropriate methods of data presentation of structured data
interpret numerical solutions to address research question(s) in the context of the presented case studies
Haemodynamics For Engineers
Haemodynamics is that branch of hydraulics which concerns the flow of blood in arteries; and insofar as the laws of fluid mechanics may be applied to the study of blood flow in arteries, knowledge of the structural and functional properties of the heart and circulation, and the flow characteristics of blood, is essential if these equations are to be applied appropriately. In presenting the fluid mechanics of the circulation in terms that are familiar to students of mechanical and electrical engineering, the module aims to give students an insight into the complexities of blood flow, and how the laws of fluid mechanics relate to the flow of blood in health and disease, and the design of cardiovascular prostheses and devices, in particular. The basic principles underlying the measurement of blood pressure and flow will be explored in relation the diagnosis and treatment of cardiovascular disease.
On completion of the module you're expected to be able to:
identify appropriate governing equations and apply them to obtain solutions to clinical problems relating to the flow of blood in the body and in cardiovascular devices
relate the physical properties of the vessel wall and whole blood to their structure and composition (visco-elastic behaviour; the role of formed elements of blood, etc.)
understand the principles of operation of instrumentation used to measure blood pressure and flow, including the rheological properties of whole blood
MSc Project
This class aims to provide an opportunity for you to experience the challenges and rewards of sustained, independent study in a topic of their own choice in the general field of Biomedical Engineering.
It will involve you in a number of processes which include:
justification of the selected topic
selecting, devising and applying appropriate methods and techniques
anticipating and solving problems which arise
displaying knowledge of background literature
evaluating and reporting the conclusions of the study
The project may take the form of an extended literature review or involve experimental work. This project work will have been supported by a compulsory research methods module and specialist knowledge classes throughout the year designed to assist with technical aspects of methodology and analysis.
Back to course
Entry requirements
Academic requirements

Normally a first-class or second-class honours degree (or international equivalent) in engineering, physical science, life science, medicine, or a profession allied to medicine

For candidates with other qualifications, or who may benefit from a longer period of study, the MSc can be undertaken over 24 months.

English language requirements

If English is not your first language, please visit our English language requirements page for full details of the requirements in place before making your application.
Pre-Masters preparation course
The Pre-Masters Programme is a preparation course held at the University of Strathclyde International Study Centre, for international students (non EU/UK) who do not meet the academic entry requirements for a Masters degree at University of Strathclyde. The Pre-Masters programme provides progression to a number of degree options.
Upon successful completion, you'll be able to progress to this degree course at the University of Strathclyde.
International students
We've a thriving international community with students coming here to study from over 100 countries across the world. Find out all you need to know about studying in Glasgow at Strathclyde and hear from students about their experiences.
Visit our international students' section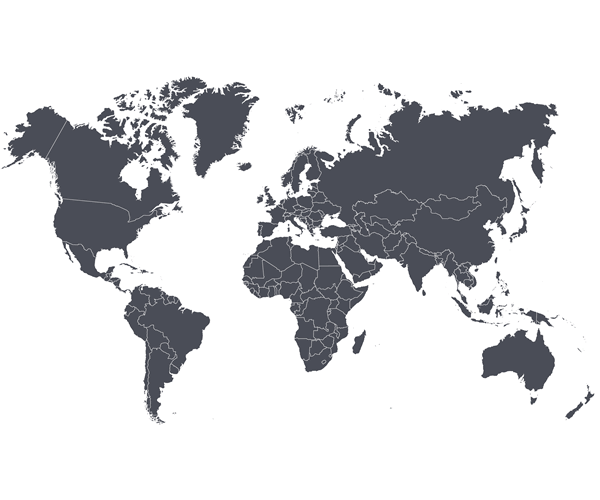 Chat to a student ambassador
Want to know more about what it's like to be a student at the University of Strathclyde? A selection of our current students are here to help!
Our Unibuddy ambassadors can answer all the questions you might have about courses and studying at Strathclyde, along with offering insight into their experiences of life in Glasgow and Scotland.
Chat now!
Back to course
Fees & funding
All fees quoted are for full-time courses and per academic year unless stated otherwise.
Go back
Scotland

£9,250

England, Wales & Northern Ireland

£9,250

International

£23,650

Additional costs

printing: £25 (based on 500 sheets of A4 print outs of assignments, lecture notes etc)
thesis print out and soft-binding: £10
text books: £100 (estimate)

Total: £135

International students

International students may have associated visa and immigration costs. Please see student visa guidance for more information.

Available scholarships

Take a look at our scholarships search for funding opportunities.
How can I fund my course?
Faculty of Engineering Scholarships for International Students
If you're an international applicant applying for an postgraduate taught programme, you'll be eligible to apply for a scholarship award equivalent to a 15% reduction of your tuition fees, which will typically be £3,460. In addition to this, we also have a limited number of Dean's International Excellence Awards for our postgraduate taught applicants. These scholarships are worth £5,000 and £8,000 and will be offered to exceptional applicants at postgraduate taught level only. Applicants need to only submit one application and will be considered for all levels of postgraduate taught scholarships.
Scholarships are available for applicants to all self-funded, new international (non-EU) fee paying students holding an offer of study for an postgraduate taught programme in the Faculty of Engineering at the University of Strathclyde.
Please note you must have an offer of study for a full-time course at Strathclyde before applying. You must start your full-time postgraduate taught programme at Strathclyde in the coming academic year (2022-23), this can be in September 2022 or January 2023.
The deadline for applications for the Dean's International Excellence Award is 31 May 2022.
Find out more about our scholarship for international students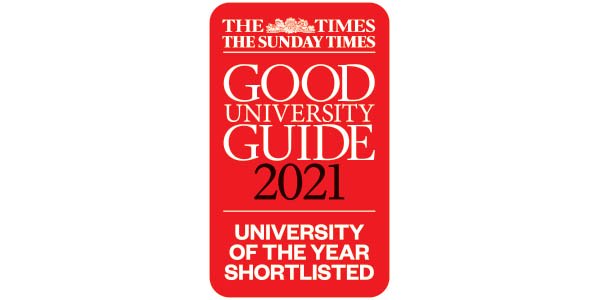 The Times / The Sunday Times Good University Guide 2021. University of the Year shortlisted.
Institute of Physics and Engineering in Medicine (IPEM) logo - Masters Level Programme Accredited
Glasgow is Scotland's biggest & most cosmopolitan city
Our campus is based right in the very heart of Glasgow. We're in the city centre, next to the Merchant City, both of which are great locations for sightseeing, shopping and socialising alongside your studies.
Life in Glasgow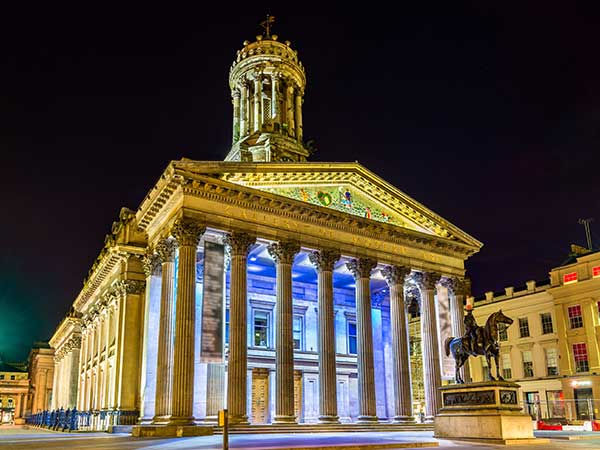 Our professors are very friendly, knowledgeable and helpful. The Biomedical Engineering department is ranked among the best in UK and it shows as all our practical sessions have been great.
Aishwarya Vishwas Kadam
Back to course
Careers
How much will I earn?
The starting salaries for entry level medical engineering technicians in the NHS range between £23,023 to £29,608 (Band 5)*.
Salaries for biomedical engineers in the private sector are comparable to those in the NHS, ranging between £21,000 and £45,000 depending on experience and level of responsibility*.
*information is intended only as a guide with figures taken from Prospects (accessed 24 October 2019).
Have you considered?
We've a range of postgraduate taught and Masters courses similar to this one which may also be of interest.