Key facts
Start date: Sep 2023

Study mode and duration: On campus, full-time 12 months; part-time 24 months.

Ranked 3rd in the UK for Social Policy (The Times/Sunday Times Good University Guide 2023)
Study with us
Take a whole-systems, intersectional approach to exploring how societies are shaped and supported by health and social policies
Develop and extend your knowledge of contemporary health policy challenges such as growing health inequalities, declining healthy life expectancy, debates around health system financing, and work to prevent future pandemics
Study how these policy areas interact, and how societies influence the development of health and social policies
Develop knowledge, research and critical appraisal skills highly valued by public, third and private sector employers
Undertake a placement with a public sector, third sector organisation or academic research team working in health and social policy
Back to course
Why This Course
This programme offers you the opportunity to develop and extend your knowledge and understanding of how key health and social policies and outcomes intersect, while also providing advanced training in research methods.
It aims to improve your knowledge and understanding of the factors which shape people's health and wellbeing, and the ways in which different societies and governments have intervened to shape these relationships.
This integrative approach to health and social policy is inspired by recent policy efforts to develop whole-of-government and systems approaches that focus on understanding cross-policy links - efforts that are, in turn, informed by evidence demonstrating such approaches are more cost-effective.
There is strong focus on combining postgraduate level research methods training with study of research challenges from a policy perspective. The programme includes opportunities for students to undertake a placement-based dissertation module, examining advocacy and research challenges in partnership with non-governmental organisations (NGO), policy bodies, or academic research teams.

What you'll study
The MSc Health & Social Policy is made up of six taught modules (three in each semester) and a dissertation project from Spring-Summer.
The taught modules aim to provide you with a good understanding of health and social policy challenges, the interaction between these challenges and policy areas, and methodological teaching that is grounded in policy challenges. It will include guest lectures and contemporary policy case studies.
Work placement
This programme offers students the opportunity to undertake a placement-based dissertation, with excellent potential to develop and apply highly transferable skills for their future careers.
Placement-based dissertations enable students to undertake small-scale research projects that directly address policy, advocacy and research challenges. For some projects, this will include options to spend time working in relevant third sector and policy organisations. For others it might involve working closely with academics on research projects and gaining an understanding of how large-scale, interdisciplinary research on health policy issues works.
Organisations offering placements for 2023/24 include:
NHS Education for Scotland
Health and Social Care Alliance Scotland
British Heart Foundation
Guest lectures
We regularly feature guest lectures in our teaching, making the most of our extensive policy and research networks. You will hear from people who work in non-governmental organisations (NGO) and policy settings as well as from internationally-renowned academics undertaking innovative health policy research.
Learning & teaching
The majority of our classes will be taught in weekly sessions of two hours. The format of these sessions will include lectures, seminars, small group discussions and practical sessions. The dissertation module includes a combination of group workshops and individual supervision meetings.
Assessment
We assess substantive topic knowledge, research skills and understanding of policy processes in a range of ways. Current forms of assessment include annotated bibliographies, blogs, essays, policy briefs, presentations and podcasts. Both the standard dissertation and the placement-based dissertation are 15,000 words in length.
Pre-Masters preparation course
The Pre-Masters Programme is a preparation course held at the University of Strathclyde International Study Centre, for international students (non EU/UK) who do not meet the academic entry requirements for a Masters degree at University of Strathclyde. The Pre-Masters programme provides progression to a number of degree options.
Upon successful completion, you'll be able to progress to this degree course at the University of Strathclyde.
Go back
Course content
The MSc Health & Social Policy consists of two core health policy modules, at least one social policy option (with the possibility of doing two) and a module that links across health and social policy (Inequalities and Social Policy).

In addition, students on the programme will take at least one methods module and will have the option to undertake a dissertation in Social Policy or a placement-based dissertation.

Semester one is designed to provide students with a fundamental understanding of the links between social and health policy challenges, including intersectional social inequalities. You will also study processes for developing health policy and practice, and consider options for increasing public participation in decision-making.
The electives on offer this semester will allow you to enhance your understanding of core social policy concepts, better understand the contrasting foundations of distinct methodological approaches to research, and hone the skills necessary to becoming an effective health analyst.
Core modules
Co-Production and Engagement in Health Policy & Practice
This module focuses on understanding how policy can be made in 'co-produced' ways that engage with external stakeholders and unequal publics. This will include some contextual consideration of traditional methods of influencing policymaking, such as consultation, advocacy and lobbying, before progressing to examine more innovative and participatory ways in which stakeholders and members of the public, or particular communities, can be brought into decision-making in health policy and practice.
Inequalities in Social Policy
Explore the crucial ways in which social and health policies interact and the consequences that decisions about social policies have for health outcomes. This module uses intersectionality as a core social science concept.
The module uses the UK, which has particularly high health inequalities and a wide-range of useful data sources, as a core case study. We focus on three exemplar inequalities: health, place and criminal justice inequalities. However, for each exemplar inequality, we will also examine international examples and, where possible, adapt these examples to the geo-political interests and experiences of those taking the module.
Elective modules
We introduce core social policy concepts and ideas, such as human rights and equity, consider how these have shaped social policy scholarship, and how explore how they have been understood and applied in policy settings.
Perspectives on Social Research
We look at the ontological and epistemological foundations of contrasting methodological paradigms, encouraging students to consider the assumptions that underpin widely used quantitative and qualitative methods. We also look at the challenges in bringing qualitative and quantitative data and analysis together. This module is particularly suited to students with interests in research design, evidence synthesis and critical analysis of research.
Food and Health in the West during the 20th Century
Explore how dietary influences on health have been perceived in the West during the 20th century. Nutrition has been and continues to be one of the most controversial areas of health and medicine and one of the goals of this module (based in History) is to examine why this has been the case.
Becoming an Effective Health Analyst
Become familiar with a broad range of tools and techniques from across health analysis, policy, and management scholarship, applying these to real-world problems typical of policy settings. This module will particularly suit students interested in developing analytic skills in policy settings. It is based in the Strathclyde Business School and runs across Semester one and two.
Concepts and Theories of Sustainability
This module offers an introduction to the concepts of sustainability and key frameworks around sustainable development. Students will explore, firstly, the history of the concept of sustainable development and the global challenges that it seeks to address. The UN SDGs framework and 2030 agenda will be presented and the SDG dashboard will be scrutinised to help them understand the type of evidence used to assess global progress against common objectives. Students will develop critical perspective to the concept but also practical skills on researching around sustainable development problems.
Examine the inherent conflicts in health journalism and heath communication. The goal of this class is to examine the potential and limits of the media to accomplish health education of the public. We will examine how both information and entertainment media present and frame various health behaviours and how that affects media consumers. We will look at how theories, models, and assumptions of mass communication relate to public health issues. Topics to be covered include scientific inquiry, the media vs. science, framing illness, body image, stigma, entertainment education, mythologizing doctors, and others.
Semester two is designed to extend your core skills as you learn about health systems and comparative policy analysis.
The modules in this semester will also provide core methodological training, which will serve as a foundation for the summer dissertation project. The electives will allow you to specialise in areas such as health systems performance or the history of gender, medicine and health.
Core modules
Health Policy in an International Context
This module considers pressing health policy challenges comparatively across a range of international health systems. Examples of key topics include debates around health care funding, and the tensions between calls to address acute healthcare concerns and pressure to do more to address commercial and social determinants of health. The module also considers how we can compare the performance of distinctive health systems, noting the limitations of some commonly-used indicators.
Quantitative Methods or Qualitative Methods
Students have the choice between:
Quantitative Methods, which uses real-world examples to help bring the insights (and limitations) of quantitative research to life
Qualitative Methods, which provided advanced training in documentary analysis, interviews and focus groups.
Both modules have a strong focus on research for policy purposes. Students seeking postgraduate methods training across quantitative and qualitative methods can also choose to take both modules.
Elective modules
Comparative Social Policy & Welfare Systems
The module explores welfare systems and policy developments across a range of countries, with an OECD focus. Gain a thorough comparative understanding of how and why different welfare systems have developed as they have and the consequences of this for key health and social outcomes. You will utilise comparative methods of inquiry to critically evaluate the performance of different welfare systems. This module is likely to appeal to students interested in learning from international comparisons.
Health Systems Performance, Financing & Innovation
Run by Strathclyde Business School, this module provides students with knowledge of:
health systems financing
medical markets and policy innovation
public-private governance objectives and policy levers
health system performance assessment and monitoring
the role of public financial management
health systems needs assessment.
It is likely to appeal to students who are keen to develop analytic policy careers in the health sector.
Gender, Health and Modern Medicine
A Humanities-based module exploring the complex interactions between medicine, gender, health and illness in the 19th and 20th centuries. This is likely to appeal to students who are keen to think about interactions between social issues and health policies over a more historical time-frame.
The final component of the MSc course is a dissertation project, which runs from Spring-Summer.
There are two options for students on the MSc Health & Social Policy:
Social Policy Dissertation
Develop your own research project exploring an issue for which health and social policy intersect, with the support of an individual academic supervisor.
Placement-based dissertation
Lead a research project that will either:
contribute to addressing a gap identified by one of our NGO or policy partners, or
support a large-scale health policy research project led by Strathclyde academics
Placement-based dissertation opportunities will be competitively-allocated to students who choose this option, based on academic performance in semester one.
Back to course
Entry requirements
Degree

First or upper second-class Honours degree, or overseas equivalent, in health or social policy or a related discipline.

English language requirements

Please check our English requirements before making your application.

Additional information

If you're a national of an English speaking country recognised by UK Visas and Immigration (please check most up-to-date list on the Home Office website) or you have successfully completed an academic qualification (at least equivalent to a UK bachelor's degree) in any of these countries, then you do not need to present any additional evidence.

If you are from a country not recognised as an English speaking country by the United Kingdom Visas and Immigration (UKVI), please check our English requirements before making your application.
Back to course
Fees & funding
Fees may be subject to updates to maintain accuracy. Tuition fees will be notified in your offer letter.
All fees are in £ sterling, unless otherwise stated, and may be subject to revision.
Annual revision of fees
Students on programmes of study of more than one year should be aware that tuition fees are revised annually and may increase in subsequent years of study. Annual increases will generally reflect UK inflation rates and increases to programme delivery costs.
International students
We've a thriving international community with students coming here to study from over 140 countries across the world. Find out all you need to know about studying in Glasgow at Strathclyde and hear from students about their experiences.
Visit our international students' section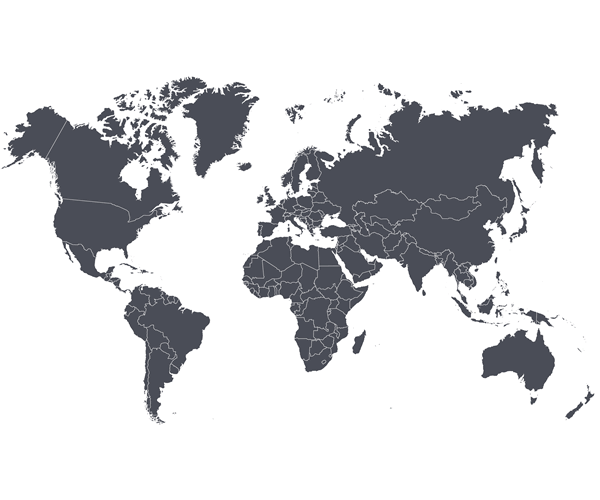 Back to course
Careers
The MSc Health & Social Policy is strongly informed by our partnerships with NGOs and policy organisations and is designed to support graduates to develop three potential career paths:
Careers within policy organisations concerned with addressing health and social challenges (e.g. local, devolved and national governments, health policy advisory bodies, and international policy organisations such as the World Health Organization and global health charities).
Careers in organisations using research to influence the policies that impact on people's health (e.g. large charities/NGOs/non-profit organisations and health policy think tanks). Recent graduates from our social policy programmes have taken Policy Director and Policy Lead roles on in prominent health NGOs.
Research careers, within universities and research consultancies. Graduates can also use this qualification as a platform for undertaking PhD study. The research methods training on the MSc Health & Social Policy is approved by the ESRC via the Scottish Graduate School in Social Sciences.
Glasgow is Scotland's biggest & most cosmopolitan city
Our campus is based right in the very heart of Glasgow. We're in the city centre, next to the Merchant City, both of which are great locations for sightseeing, shopping and socialising alongside your studies.
Life in Glasgow