MSc/PgDip/PgCert
TESOL & Intercultural Communication
Apply
January 2021 entry now available
Key facts
Start date: January & September

Study mode and duration: MSc: 12 months full-time; 24 months part-time
PgDip: 9 months full-time; 21 months part-time
Study with us
gain the theoretical and practical skills to teach English to learners with a wide range of social, cultural and communicative goals
benefit from the expertise of educationalists, linguists, and literature/culture scholars
an interdisciplinary course combining insights from education, linguistics, and literature
take a mix of classes or focus more closely on one areas
Back to course
Why this course?
The MSc TESOL and Intercultural Communication degree is designed for those who intend to pursue a career in teaching English to speakers of other languages (TESOL). It's also suitable for those who currently work in this field but wish to enhance professional knowledge and skills and improve career prospects.
The course addresses questions about the learning, teaching and use of English by speakers of other languages from an intercultural communication perspective. It draws on the expertise of educationalists, linguists, and literature/culture scholars.
Course options enable you to explore issues across these disciplines or to specialise in one area. Recognising that the place of English is evolving rapidly in an increasingly complex multilingual and multicultural world, you'll be equipped with the theoretical and practical skills to teach English to learners with a wide range of social, cultural and communicative goals.
You'll gain a better understanding of language learning and language use in intercultural contexts. You'll have the opportunity engage with key issues relating to language teaching and intercultural communication. and develop theoretical knowledge and practical skills for language-related careers in a linguistically diverse world.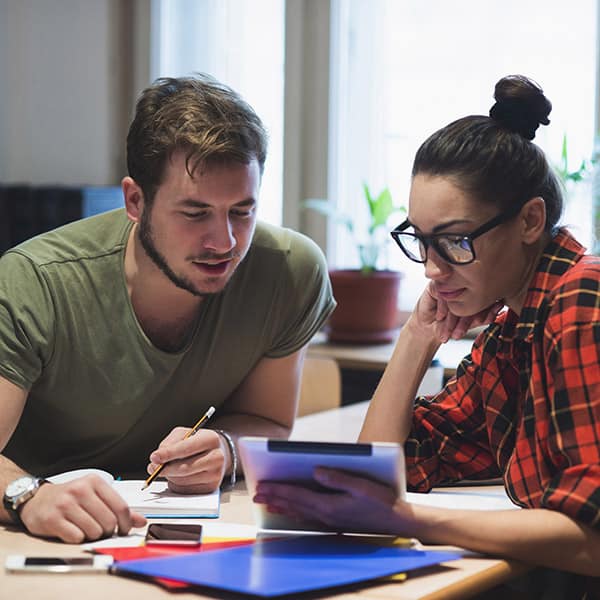 Interested in postgraduate study?
Our friendly and knowledgeable team will be available to provide you with all of the information you need to kick-start your postgraduate journey at the University of Strathclyde.
Join one of our upcoming online drop-in session on:
Thursday 25 February - 3pm to 4:30pm
Register for drop-in session
What you'll study
Semester 1
You'll take two compulsory classes and choose between two research classes.
Successful completion of these three classes leads to the award of Postgraduate Certificate.
Semester 2
You'll take a further compulsory class and choose from a selection of options.
Successful completion of six classes over Semesters 1 & 2, leads to the award of Postgraduate Diploma.
Summer semester
MSc students write a dissertation of between 12,000 and 15,000 words (depending on topic) on a topic relating to the course.
Successful completion of the dissertation, plus six classes leads to the award of MSc.
Learning & teaching
You'll attend on-campus lectures, seminars and tutorials; one research class is available by online teaching.
Assessment
Methods of assessment include written assignments– essays and reflective journal – materials development, and presentations.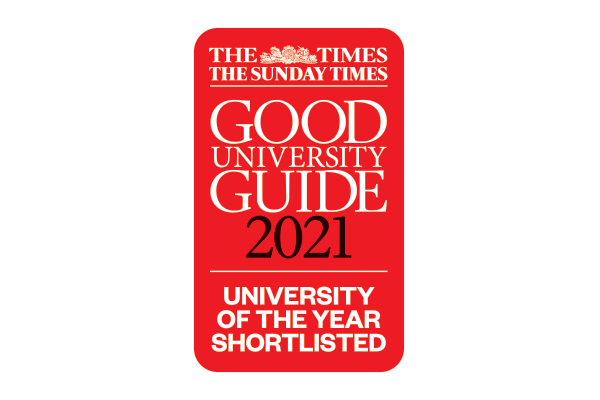 The Times / The Sunday Times Good University Guide 2021. University of the Year shortlisted.
Compulsory classes
Language Learning in a Multilingual World
This class focuses on how languages are learnt. Participants share their own experiences of learning English and other languages, and relate these to theories of effective language learning. These include the literature on learner motivation, language learner identities and social, emotional, cultural and aesthetic aspects of learning another language.
The work involves planning, implementing and evaluating a language learning task to progress your own goals as a language learner and encourages you to reflect critically on this, as a way of informing current or future practice as a language education professional.
Introduction to Intercultural Communication
The class critically applies the linguistic analysis of discourse, conversation and other types of verbal behaviour, in the context of a theoretical understanding of the communication of meaning. We will look at languages in contact, the relation between language, culture and thought, and other theoretical and practical issues in the understanding of intercultural communication.
Optional classes
Choose between the two research classes below:
Research Methodologies & Reasoning
This module provides an introduction to education and social research methodologies within the context of professional development and practitioner enquiry. The module will offer students the opportunity to develop an understanding of the traditions and approaches of research and their implications for professional development. The module promotes an understanding of the wider social research environment and its role within the professional contexts of policy and practice.
Research Skills in Literature, Culture & Communication
This class develops skills which are essential for postgraduate work, including the dissertation which is part of the MSc. It will be useful for any student who wishes to extend their studies to PhD, or wishes to publish their research. The class examines what it means to do research, how to prepare a research proposal, and what examiners look for in dissertations and theses.
Compulsory class
Contemporary Issues in Language Teaching
This module focuses on contemporary issues and trends in language teaching. It enables students who are prospective or practising teachers to familiarise themselves with a range of topics relating to language teaching so that they can draw connections between research and their own experience. The module has a particularly focus on the impact of digital technologies and a sociocultural approach to second language pedagogy.
Optional classes
Curriculum Development in TESOL
This module focuses on how TESOL can be organised at different levels of formal education (classroom, institution, official educational policies). The module provides theoretical and practical tools for evaluating, adapting, and designing a culturally responsive TESOL curriculum which is research-informed and context-situated. In this module, teachers are seen as agents of change who participate in and contribute to top-down as well as bottom-up approaches to curriculum design and enactment. The module offers room for analysing coursebooks and policy among other materials.
Digital Technologies in Language Teaching
This module explores the use of digital technologies for language teaching. It gives students an overview of the key theories and pedagogical principles which underpin our current thinking in digital education. Students will develop the practical skills of creating digital artefacts and working in a digital environment for language teaching. The module also considers ways to develop students' 21st Century skills both as a language user/learner and as a language teacher.
Contemporary Scottish Cultural Studies
The class will allow you to engage with materials from Scottish, cultural, historical and literary studies. You'll read a range of primary literary and cultural materials in a historical and theoretical context and will develop skills in textual analysis and critical engagement. In doing so, the class will provide you with a knowledge of some of the main developments in Scottish literary and cultural studies throughout the 20th Century.
You'll gain an understanding of the relationships between literature, culture and theories of nationalism. You'll also develop an awareness of a range of major issues in contemporary Scottish culture and become capable of applying sophisticated theoretical approaches to these.
Narrative Processing Across Languages & Cultures
The cognitive science of narrative processing has revealed that our understanding of stories depends both on our culturally-specific knowledge and also on culturally independent aspects of our psychology. The class explores this interesting problem, and considers its bearing on a person's understanding of stories from outside their own culture, a fundamental issue in intercultural studies.
Independent Study 1
This class is part of our flexible framework for supporting, enhancing and accrediting a wide range of career long professional learning activities. The Independent Study module allows students to negotiate a focus for learning that meets their personal professional needs.
Back to course
Entry requirements
Academic requirements/experience

Degree or relevant professional qualification, or a combination of qualifications and experience demonstrating capacity for postgraduate study.

English language requirements

You're required to have a suitable minimum level of competency in the English language if your first language is not English or if you have not been educated wholly or mainly in the medium of English.

For postgraduate studies, the University of Strathclyde requires a minimum overall score of IELTS 6.5 (with no score below 6.0) or equivalent. Tests are valid for two years.

Pre-sessional courses in English are available.

If you're a national of an English speaking country recognised by UK Visas and Immigration (please check most up-to-date list on the Home Office website) or you have successfully completed an academic qualification (at least equivalent to a UK bachelor's degree) in any of these countries, then you do not need to present any additional evidence.

If you are from a country not recognised as an English speaking country by the United Kingdom Visas and Immigration (UKVI), please check our English requirements before making your application.
Pre-Masters preparation course
The Pre-Masters Programme is a preparation course held at the University of Strathclyde International Study Centre, for international students (non EU/UK) who do not meet the academic entry requirements for a Masters degree at University of Strathclyde. The Pre-Masters programme provides progression to a number of degree options.
Upon successful completion, you will be able to progress to this degree course at the University of Strathclyde.
International students
We've a thriving international community with students coming here to study from over 100 countries across the world. Find out all you need to know about studying in Glasgow at Strathclyde and hear from students about their experiences.
Visit our international students' section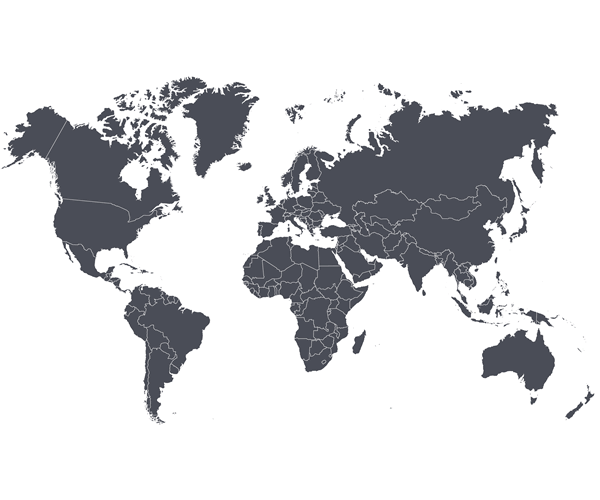 Back to course
Fees & funding
All fees quoted are per academic year unless stated otherwise.
Go back
| | |
| --- | --- |
| Scotland | £6,800 |
| England, Wales & Northern Ireland | £6,800 |
| International | £15,300 |
Back to course
Fees & funding
All fees quoted are per academic year unless stated otherwise.
Go back
| | |
| --- | --- |
| Scotland | £7,100 |
| England, Wales & Northern Ireland | £7,100 |
| International | £16,000 |
How can I fund my course?
Strathclyde Alumni
Faculty of Humanities & Social Sciences Alumni Discount
Alumni from undergraduate programmes who graduated between 2014-2019 can receive 10% off the fee for full-time programmes.
Find out more about our alumni discount