Key facts
Start date: September

Study mode and duration: MSc: 12 months full-time, 24 months part-time
Study with us
study theories and approaches to the design and management of the city in relation to current and predicted urban challenges
designed for both students and practitioners, the course treats the city as a complex, dynamic system
work in a multidisciplinary, international and design-centred learning environment where ideas and theories will be tested through design, via live commissions with clients
Back to course
Why this course?
Recent data and predictions on the forthcoming rate of urbanisation make cities the most common living environment now and in the future. What kind of life will it be for the seven billion people who will live in existing or developing cities? Cities hold tremendous potential, but at the same time are sources of stress, inequalities and pollution.
In 2015, the United Nations recognised this through the 2030 Agenda for Sustainable Development, which included 17 new Sustainable Development Goals (SDG). Goal 11 is dedicated to urban settlements, with the aim to 'Make Cities Inclusive, Safe, Resilient and Sustainable'.
This means that getting the design of cities right has never been so important. The questions are: what kind of design should we adopt, and who should be in charge? Our course explicitly addresses these questions, and teaches how to design responsive, resilient, sustainable cities for all their inhabitants, thus preparing socially responsible urban design professionals of the future.
This innovative course is based on the Urban Design Studies Unit's cutting-edge research in design, urban analytics, morphology and theory.
Course video
Find out what our staff and students say about this course:
The course was definitely one of the only places in Scotland to do it, but it was the Studio Project that drew me to it. I hadn't seen anything like that anywhere else.
Amy Thorogood, student

What you'll study
The course is closely linked to the Urban Design Studies Unit (USDU) research agenda. Everything taught in classes and the studio is based on our excellent research record.
The course is delivered through studio work, lectures, seminars and a research project.
Taught classes take place over Semesters 1 and 2, and include compulsory and optional choices. Compulsory classes will teach you the basic principles of what makes a sustainable and resilient city. Optional classes offer you the chance to specialise in an area of interest.
By the end of the programme, you'll have the skills to design the 'resilient city'; in particular you'll be able to appreciate and design in detail portions of such city, paying attention to the experience of its users and residents
Studio
The major topic of studio is the design of the resilient city. We will address this at all scales, from the metropolitan to the neighbourhood with all its special places. We normally work on a authentic client commission, therefore the work is real; you will work against deadlines and in multidisciplinary teams, employing professional methods. Your designs will be based on UDSU's approach to city design called 'Masterplanning for Change'.
Taught classes
Taught classes give you the theoretical grounding for everything you do in studio and inform the next phase of research. They take you through the history and theory of ideas that shaped cities up to the present day. They illustrate the current challenges faced by cities, with all the approaches available to tackle them This culminates with the very unique principles behind our Masterplanning for Change approach to the design of the city. These classes also aim to provide you with the basic skills to develop and express urban design ideas at best. Finally, they provide you with an understanding of the political, economic and practical realms of urban design.
Research
The Masters thesis is a substantial piece of student-led work on a topic of particular personal interest, or suggested by staff to advance the Urban Design Studies Unit agenda.
Facilities
Studios
We have two fully-networked design studios; one dedicated to student self-study, the other to interactive design teaching.
Library
In addition to the main University library, we have our own, on-site, reference library. Our collection is developed in direct response to the teaching delivered in the department.
Workshop
A full range of hand and portable power tools are available (complete with instruction). We offer plotter printing, scanning and laser cutting services.
Go back
Course content
Taught classes take place over Semesters 1 and 2, and include compulsory and optional choices. Compulsory classes will teach you the basic principles of what makes a sustainable and resilient city. Urban Design History and Urban Theory provide a historic overview of all major changes in the form of cities, with a focus on their social, political and economic contexts. The principles and theories of Sustainability are explored as well as the role of Development Processes and the practice and policy of Urban Design (theory) on the shape and density of cities
Optional classes offer you the chance to specialise in an area of interest. These include Urban Landscape Design, Urban Design Representation and other classes which you might find useful from the wider Faculty of Engineering offering.
The course director helps each student build up their curriculum on the basis of their background and interests.
We generally use Glasgow as a living laboratory for our studio project. Our City is an example of a European metropolis experiencing change and globalisation,. You will learn to develop appropriate strategies for resilient sustainable urban development, encompassing social, political, economic, environmental, architectural, aesthetic and psychological aspects. You'll work on the design of a complex urban area, generally on commission of a real client (local authority, housing association, community group or private developer). In addition you'll work at the interconnected levels of the entire city, the neighbourhood and the individual public space defined by urban architecture.
Studio meets once a week in Semesters 1 and 2 with design development work taking place between sessions. You'll work in multidisciplinary teams of architects, planners, geographers and economists, in the same way you'll do in practice. Work is fast-paced but also in-depth. You'll have considerable responsibility (ie presenting to clients and organising public events), but it is also a lot of fun.
The class covers how elements such as streets, squares, urban blocks have changed through time and what factors shaped them.
This class looks at the economic, policy and implementation aspects of urban design, studied through theory and practical examples.
You'll look at how urban ideas, theories and approaches have responded to contextual conditions in time and how they have shaped human lives and the environment for generations to come. Also explored is the current urban challenges and the fit of current urban design tools and approaches.
Sustainability (10 credits)
We'll cover the impact of growth on social, economic and environmental sustainability.
Cultural and Behavioural Factors in Architecture and Urbanism
This class introduces students to the field of environment-behaviour studies looking at cultural, social, and psychological issues in architecture and urban design.
Urban Landscape Design (10 credits)
You'll look at the impact of the urban landscape on human wellbeing and perception and the role of ecological networks as an integral part of urban form.
Urban Design Representation
Key tools for the effective representation and visual communication of urban design ideas, strategies, projects.
On completion of Semesters 1 and 2, you will undertake a written thesis over the third semester. In previous years, students have produced exceptional work including the study and comparison of urban form, the role of urban design in disaster scenarios, the design and management of infrastructure, and informal urbanism. The production of the thesis results in innovative outlooks which combine the students' interests to the Unit's very special take on urban design. The tutoring team is open and supportive, always ready to nurture new ideas and to share its current work.
Learning & teaching
Courses are taught through lectures, seminars and studio work as well as a piece of research (MSc students only).
Lectures and seminars are delivered through a variety of modes including short intensive sessions to allow for flexible booking by CPD and part-time students. Ther are also occasional site visits.
The taught element of the course starts from a solid grounding in urban design history and theory. It then concentrates on current urban challenges, from climate change to the pressures for development in both developed and developing countries. It culminates with the research work carried out in the Urban Design Studies Unit and teaches you the unit's ethos and approach to urbanism.
Guest lectures
The Urban Design Studies Unit has an extensive international network of collaborators who often visit to give lectures and take part in debates. Our students are always invited to these events In the past speakers have included included environmental psychologist Professor Robert Gifford, UN Habitat Salvatore Scellato, Urban Designers Robert Adam, George Soeters, DPZ Director Andres Duany, URBED Director Ravid Rudlin, authors and urbanists Andy Cameron (WSP), Chuck Wolfe, Besim Hakim, Kelvin Campbell.
Our students often organise series of events themselves and are able to attract excellent speakers for lectures or debates on the nature and roles of urban design (eg Robert Adam and Malcolm Fraser).
Assessment
Assessment criteria are linked to the learning outcomes set for each individual class and these are published in the modules descriptors which are available to students. The criteria is also explained by staff at the start of each class, to make sure that you're comfortable and clear with what is expected of you.
The assessment of studio work is developed collaboratively between staff and students. Learning outcomes are linked to criteria and performances. This increases your sense of ownership of the learning process and is integral to the course.
On successful completion of studio and classes, you'll be awarded a Postgraduate Diploma. If you complete an additional research element you'll receive an MSc in Urban Design.
Student competitions
Students have previously won:
The Urban Design Group Award – students from the course are regular finalists in the Urban Design Group National Student Award and have won it on three occasions in recent years
RTPI Scotland Chapter Award
Urbanpromo International Jury Design 1st Prize
Back to course
Entry requirements
Academic requirements/experience

Normally a first-class or second-class honours degree (or international equivalent) in a discipline related to the built environment and the city (eg architecture, planning, engineering, and other built environment disciplines). Candidates with alternative professional experience may also be considered.

The course is open to students with various backgrounds related to the built and natural environment. If you come from design-based disciplines (ie. Architecture, landscape architecture), please submit a portfolio of design work, to illustrate the range of scales and variety of projects you've been involved in, as well as your graphic skills.

If you come from a non-design based discipline, please explain in your Statement of Purpose where your interest in urbanism comes from, and try and give us an overview of your knowledge in the area. We would be delighted to review a portfolio, if you have one, of any work you might have collected relevant to the subject of the course.

English language requirements

If English is not your first language, please visit our English language requirements page for full details of the requirements in place before making your application.
Pre-Masters preparation course
The Pre-Masters Programme is a preparation course held at the University of Strathclyde International Study Centre, for international students (non EU/UK) who do not meet the academic entry requirements for a Masters degree at University of Strathclyde. The Pre-Masters programme provides progression to a number of degree options.
Upon successful completion, you'll be able to progress to this degree course at the University of Strathclyde.
International students
We've a thriving international community with students coming here to study from over 140 countries across the world. Find out all you need to know about studying in Glasgow at Strathclyde and hear from students about their experiences.
Visit our international students' section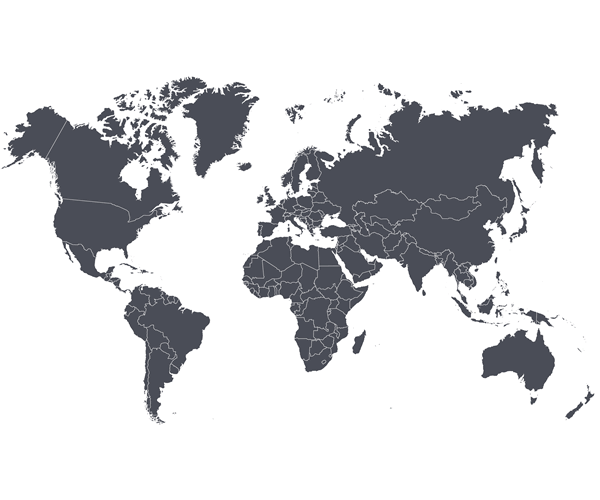 Chat to a student ambassador
Want to know more about what it's like to be a student at the University of Strathclyde? A selection of our current students are here to help!
Our Unibuddy ambassadors can answer all the questions you might have about courses and studying at Strathclyde, along with offering insight into their experiences of life in Glasgow and Scotland.
Chat now!
Back to course
Fees & funding
All fees quoted are for full-time courses and per academic year unless stated otherwise.
Fees may be subject to updates to maintain accuracy. Tuition fees will be notified in your offer letter.
All fees are in £ sterling, unless otherwise stated, and may be subject to revision.
Annual revision of fees
Students on programmes of study of more than one year should be aware that tuition fees are revised annually and may increase in subsequent years of study. Annual increases will generally reflect UK inflation rates and increases to programme delivery costs.
Go back
Scotland

£9,600

England, Wales & Northern Ireland

£9,600

International

£21,200

Additional costs

Books & Printed Materials – £250
Study Trips (optional)– £250
Drawing Materials – £100
Model Making – £200
Miscellaneous costs – £120

Visa & immigration:

International students may have associated visa and immigration costs. Please see student visa guidance for more information.

Available scholarships

Take a look at our scholarships search for funding opportunities.
How can I fund my course?
Go back
Scottish postgraduate students
Scottish postgraduate students may be able to apply for support from the Student Awards Agency Scotland (SAAS). The support is in the form of a tuition fee loan and for eligible students, a living cost loan. Find out more about the support and how to apply.
Don't forget to check our scholarship search for more help with fees and funding.
Back to course
Careers
Graduates leave us with a detailed knowledge and innovative skills in an area now in great demand. Our graduates are now working in:
large practices (eg Rogers and Associates, Llewelyn & Davies)
government
academia, as teachers and researchers
local non-governmental organisations
local authorities
their own practices
Job titles include:
Senior Street Design Officer
Lecturer
Researcher
Community Engagement Officer
Employers include:
Rogers Stirk Harbour & Partners
Llewelyn and Davies
Architecture and Design Scotland
Glasgow City Council
University of Buffalo
University of Strathclyde
Anderson Bell and Christie
Edinburgh Council
TCV Scotland
Highland Council
Transco
Glasgow is Scotland's biggest & most cosmopolitan city
Our campus is based right in the very heart of Glasgow. We're in the city centre, next to the Merchant City, both of which are great locations for sightseeing, shopping and socialising alongside your studies.
Life in Glasgow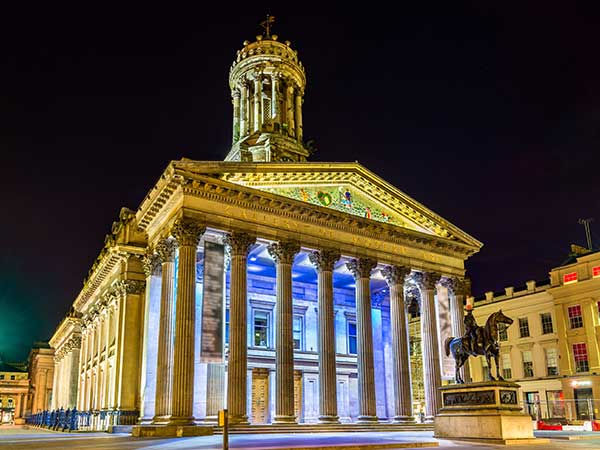 Back to course
Apply
During the application process, you're required to upload the following supporting documents. If these are not provided, we'll not be able to process your application:
certified individual semester mark sheets/academic transcript showing subjects taken and grades achieved for all qualifications; please note consolidated transcripts are not accepted

if still studying, provide individual semester mark sheets to date
certified degree certificate for all qualifications.

if still studying, provide this after completing your qualification
provide evidence of suitable English language proficiency if English is not your first language, or you're not from a "UKVI recognised "Majority English Speaking" country"; check the University's language requirements
if you have been out of full-time education for over two years, provide a CV, detailing employment history, organisations worked for, and a brief description of roles and responsibilities
a personal statement
a copy of your passport containing your photo and passport number
a copy of your sponsor letter/scholarship award (if appropriate)
names, job titles and email addresses for two nominated referees
Have you considered?
We've a range of postgraduate taught and Masters courses similar to this one which may also be of interest.