Key facts
Start date: September

Accreditation: RIBA, ARB (Part 2)

Study mode and duration: MArch: 24 months full-time
PgDip: 21 months full-time
Students entering Year 2 of the programme – MArch: 12 months full time PgDip: 9 months full time

Ranking: Top 10 in UK for Architecture (The Times/ Sunday Times Good University Guide 2022)

Travel: Study trip opportunities in both the UK and overseas

Study: opportunity to study abroad (subject to Visa conditions)
Study with us
Diploma is final stage to Part 2 professional qualification
Option to convert Diploma into MArch
ARB/ RIBA Part 2 exemption
Develop critical, formal and technical architectural skills
Be part of a collaborative and creative studio community
Back to course
Why this course?
The PgDip in Advanced Architectural Design is for UK/EU architecture graduates seeking Part 2 professional qualification. International students should apply for the MArch Architectural Design (International).
This two-year course gives you the opportunity to explore architecture in a broad-based manner through theoretical and practical work. It demands a high level of design ability and self-motivation while giving you the chance to explore and develop projects related to your own interests.
You'll appraise current theoretical approaches to architecture and urban design then assess and show their relevance in existing and proposed contexts. You'll also develop and demonstrate formal and technical architectural ability.
If you obtain all diploma credits at first sitting you'll have the opportunity to proceed to Masters, thus converting your Diploma into a MArch. This requires an extra three months of study.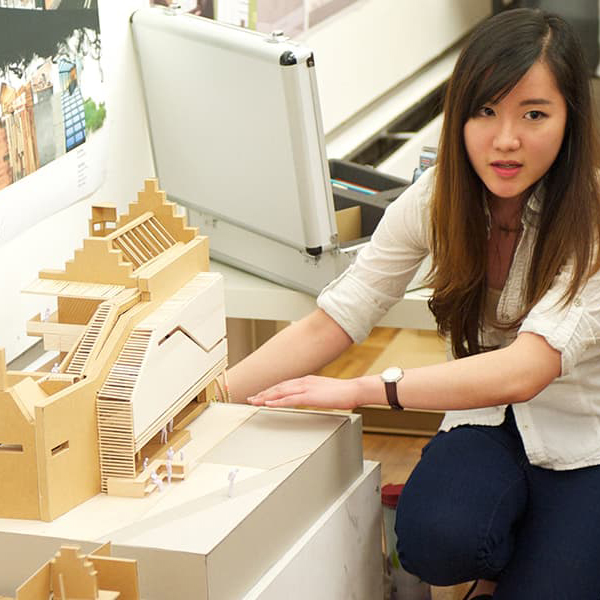 What you'll study
As well as the areas of study you'll:
develop a critical and technical architectural ability
complete comprehensive architectural or urban design projects
write a dissertation
demonstrate awareness of management procedures relevant to design practice
carry out a detailed examination of an issue or issues of particular architectural significance
Year 1
This year is centred on consolidating your architectural design skills. You'll also be introduced to the idea of architecture as a responsive solution to fundamental social issues. You'll choose an area of personal interest that you'll research for your dissertation.
Year 2
You'll undertake an architectural project. This requires you to take a viewpoint on contemporary architectural issues and choose a theme that reflects your own interests and creative ambitions. As well as studio-based activities you'll follow your chosen theme through project work and optional classes. You'll also attend a taught course in professional studies and a series of guest lectures.
Study trips provide opportunities for intensive examinations of the culture and built fabric in a variety of urban and rural locations both in the UK and overseas. Recent trips include Barcelona, Rome, Paris and Venice and the less familiar Gdansk, Toledo and Monte Caruso.
Study abroad
You'll have the opportunity to study abroad (subject to academic performance). The department has the most expansive international exchange programme in the UK. We have agreements with 22 institutions across Europe, Canada, the Far East and South America.
Student competitions
We've an extensive programme of student awards provided by professional bodies, including:
The RIAS Silver Medal: the premier Scottish award for student achievement
The Royal Institute of British Architects (RIBA) President's Medals
The City of Glasgow- Eimear Kelt- Silver Medal: awarded annually by a panel of professional judges on behalf of Glasgow City Council.
Our students have been successful in many prestigious competitions including:
ARCHIPRIX
Building Design 'Top 6' UK
APS
RSA Awards
A+DS and RIAS
SEDA
Visit our excellence and awards page to find out more.
Guest lectures
We run an exciting programme of guest lectures and recent speakers include:
Joan Callis, Benedetta Tagliabue EMBT, Architects to the Scottish Parliament
Prof Neil Spiller, Professor of Architecture and Digital Theory,
Gordon Benson, Benson and Forsyth, Museum of Scotland, National Museum of Ireland
Chat to a student ambassador
Want to know more about what it's like to be a student at the University of Strathclyde? A selection of our current students are here to help!
Our Unibuddy ambassadors can answer all the questions you might have about courses and studying at Strathclyde, along with offering insight into their experiences of life in Glasgow and Scotland.
Chat now!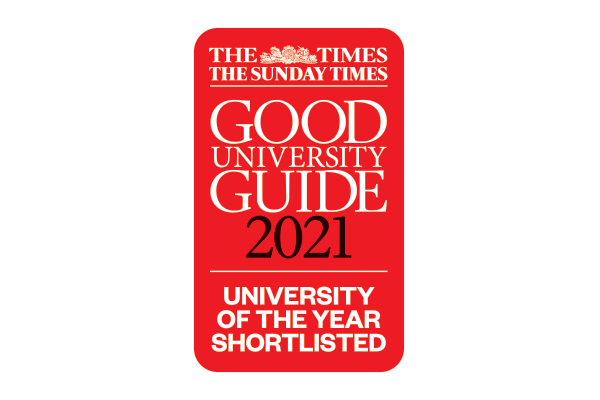 The Times / The Sunday Times Good University Guide 2021. University of the Year shortlisted.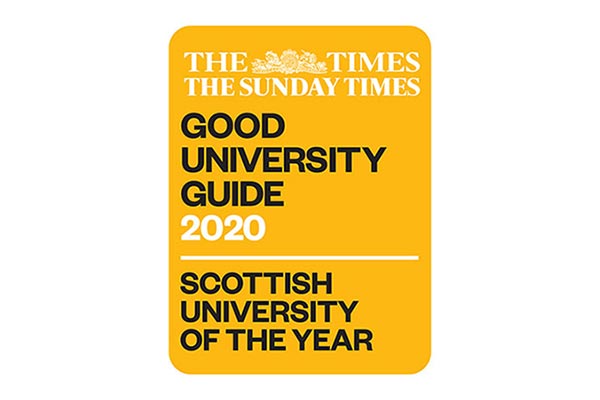 The Times & Sunday Times Good University Guide 2020 - Scottish University of the Year.
Compulsory classes
Design Studies 4A – To Care (Part 1)
The studio projects task your ability to source, research, analyse, and demonstrate an understanding of a specific urban building typology.
The first part of the project concerns both the identification of, and brief formation for, a selected building typology which you as an architect consider essential for a representation of the people of Govan. This will be formulated in conjunction with the strategic design(s) of the main voluminous space (primary space) within the building and one's approach(es) to and from it.
Design Studies 4B – To Care (Part 2)
This new typology should be derived from one of 4 strategic research areas: City, Society, Technology or Environment.
The project concludes with the design of a significant urban building typology; developed from your brief, which incorporates the primary space and considered approach strategies devised in Semester 1.
Cultural Studies 4
This class provides students with the opportunity to define, explore and articulate an area of investigation of their own interest in the production of an appropriately illustrated dissertation. You'll develop an argument and demonstrate a position using evidence from your research.
Elective classes
Special Study Project 4
You'll choose from series of classes taught by staff, and related to areas of expertise, in:
ecology
sustainability and built environment
architectural publications
Pocket City
urban design
health and the city
virtual reality applications for AEC (architecture/engineering/construction industries)
Compulsory classes
Design Studies
This class is organised within a meta-theme shared by the year, and developed within design units. Design Studies comprise two projects, Design Studies 5 A and 5B; the first consisting in the in-depth investigation, analysis and development of a design proposition, the latter in its detailed resolution.
Cultural Studies 5
This class aims to consolidate and develop your knowledge in key thematic areas - contemporary architectural history and theory, urban design and culture, technology and environment and new forms of media and communication. It's organised around lectures and workshops to map out ideas, thinkers and projects from a variety of disciplines that have a direct bearing on the production and use of buildings and cities.
You're introduced to a field of knowledge that is drawn from the social sciences, architectural and construction history, political science, cultural studies, economic and critical theory.
Professional Studies 5
This class aims to prepare you by developing your knowledge, skill and maturity to carry out, on qualification, their professional and architectural duties responsibly and effectively. It introduces you to issues of cost control mechanisms within the context of the architectural design and construction process, to business issues pertaining to running an architectural practice, to procurement methods and the administrative and contractual procedures involved in administering an architectural project.
Elective classes
Special Study Project 5
Choose from this list based on your interests and to support your design thesis and Masters dissertation
Mentoring and Architectural Pedagogy
This class explores the role of the mentor in architectural practice allowing students to investigate professional skills and techniques common to education and industry.
The History & Theory of Architectural Conservation
You'll learn about the contextual conditions which generated specific architectural artefacts as a means to understand their functioning and approaches to conservation.
The Theory of Architectural Conservation
You'll learn the social, cultural, political, aesthetic, economic and environmental values that underpin current conservation policy and practice and the approaches to conservation these generate locally and internationally, to ascertain their appropriateness in specific contexts.
Urban Design History
You'll learn how elements such as streets, squares, urban blocks have changed through time and what factors shaped them.
Urban Theory
You'll learn how urban ideas, theories and approaches have responded to contextual conditions in time and how they have shaped human lives and the environment for generations to come; as well as the current urban challenges and the fit of current urban design tools and approaches.
Urban Landscape Design
You'll learn the impact of the urban landscape on human wellbeing and perception, and the role of ecological networks as an integral part of urban form.
Sustainability
You'll learn the impact that urban growth has on social, economic and environmental sustainability.
International Workshop
You'll pursue an area of specific interest out-with the confines of the set curriculum, developing awareness of cultural diversity and integration within an international context.
Cultural and Behavioural Factors in Architecture and Urbanism
This class introduces students to the field of environment-behaviour studies looking at cultural, social, and psychological issues in architecture and urban design.
Building Information Management
This module explores the main concepts and principles of Building Information Management and the recent paradigm shift within the Architecture/Engineering/Construction industries worldwide to implement BIM Level 2 and target BIM Level 3 in all public projects as well as encouraging it in private projects.
Theory of Conservation
The module aims to provide knowledge and understanding of conservation principles and ethics.
Architectural & Construction History
This module aims to present architectural and construction history both as the wider context of the buildings and as tools for its analysis.
Dissertation
Dissertation Project
Students on the Masters stream (MArch and MSc) are required to complete a substantial piece of research, which can include a design with or a written investigation of an area/topic of interest.
This piece of work is generally carried out over a summer semester and is an opportunity for you to explore an issue of relevance to the course through engagement with its cultural, technical, and/or professional context. The work must demonstrate academic rigour.
Portfolio
ARB/RIBA PART 2 Portfolio: (AAD and MADi)
Over the two years of the programme you're expected to compile a comprehensive academic portfolio which will include all design projects undertaken over the two years of study as well as the outputs of any subject classes.
Your own academic work should be accompanied by the project briefs and all feedback documentation received. The portfolio should be complied in a digital format offering a clear structure and navigation.
Learning & teaching
Each part of the course allows you to explore and develop projects related to your own interests in contemporary architecture.
The course is made up of studio design work, lectures, special projects and workshops.
The focus of study is on design project work including the analysis, synthesis and appraisal of design ideas. You'll show your understanding of these ideas through drawings, physical and digital models, written and graphic work.
Assessment
The MArch degree normally requires further assessment over the summer semester. This will be on an aspect of the diploma project that is explored to a greater level of detail.
You'll have exams in semesters 1 and 2 on all aspects of the course and are expected to present a complete academic portfolio based on advanced design study.
Facilities
Studios
We have two design studios; one is a drop-in studio where you can be part of our collaborative and creative studio community, the other is dedicated to design teaching.
Library
In addition to the main University library, we have our own, on-site, reference library. Our collection is developed in direct response to the teaching delivered in the department.
Workshop
A full range of hand and portable power tools are available (complete with instruction).
We offer plotter printing, scanning and laser cutting services.
Find out more about the full range of facilities we have to offer.
Accreditation
Validated by the Royal Institute of British Architects (RIBA) (Part 2).
Accredited by the Architect's Registration Board (ARB) for the purpose of eligibility for registration with that body.
Study tours are included as part of the course in both years. In the first year of the course, the Department organised a trip to Switzerland. I had the opportunity to visit and explore the architectural works of Architect Peter Zumthor in different cities while we were there
Shubham Jain
Back to course
Entry requirements
Academic requirements/experience

Normally a first-class or second-class honours degree in Architecture from a UK/EU university. Students with a degree from an overseas university should apply for the MArch Architectural Design (International).

An academic portfolio will be required containing all relevant design work from your previous course of study.

Portfolio guidance

Your portfolio should include examples of work undertaken as part of a formal programme of study, while in architectural practice as well as elements from self-initiated projects. This will mean the focus will be on your most recent – and best – work. In preparing your portfolio, you should be considerate of how this will allow you to demonstrate capabilities in drawing, making and thinking creatively. Your portfolio will also allow us to understand how you problem solve and communicate your ideas. On this basis we would encourage process work as well as final design output.

You should include highlights from your sketchbooks as well as photographs of working and final models and ensure that you curate a varied portfolio of work that transcends a variety of media (formal, architectural drawings; models; sketches; prototyping) and scales (product; building and context). We would also suggest that you carefully organise the content of your portfolio to allow us to understand how you have developed within both educational and practice environments.

We would encourage you to format your portfolios as single file PDF in landscape orientation (this will maximise viewing opportunities) with image resolution high enough to be clearly legible (but no so high that the file size becomes unmanageable. Portfolios should be uploaded to your application through Pegasus. The maximum file size is 30MB.

English language requirements

If English is not your first language, please visit our English language requirements page for full details of the requirements in place before making your application.
Pre-Masters preparation course
The Pre-Masters Programme is a preparation course held at the University of Strathclyde International Study Centre, for international students (non EU/UK) who do not meet the academic entry requirements for a Masters degree at University of Strathclyde. The Pre-Masters programme provides progression to a number of degree options.
Upon successful completion, you'll be able to progress to this degree course at the University of Strathclyde.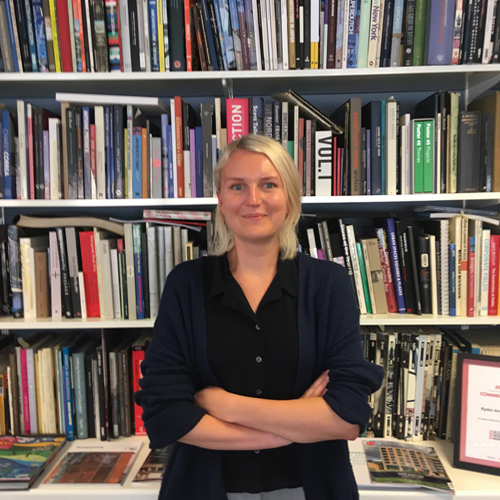 Glasgow is a very active city. I came to visit before I applied and I noticed there was a strong culture of music and art. I felt it was a good place not only for architecture but in terms of all aspects of living here.
Kristina Enberg
International students
We've a thriving international community with students coming here to study from over 100 countries across the world. Find out all you need to know about studying in Glasgow at Strathclyde and hear from students about their experiences.
Visit our international students' section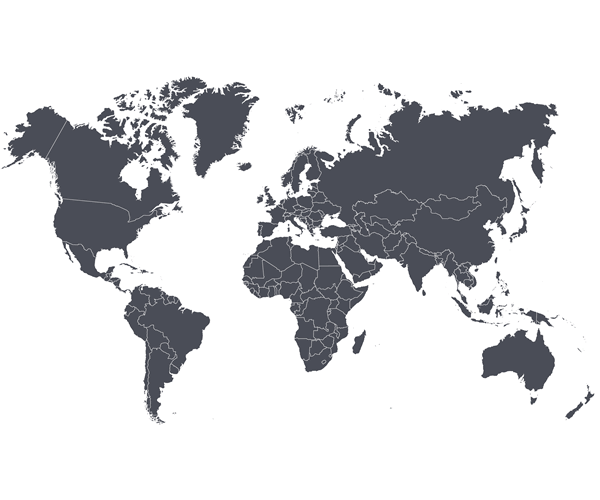 Back to course
Fees & funding
All fees quoted are for full-time courses and per academic year unless stated otherwise.
Go back
Scotland

£1,820

England, Wales & Northern Ireland

£9,250

International

£20,000

Additional Costs

books & printed materials – £250
study trips (optional) – £250
drawing materials – £100
model making – £200
miscellaneous costs – £120

International students

International students may have associated visa and immigration costs. Please see student visa guidance for more information.

Available scholarships

Take a look at our scholarships search for funding opportunities.
How can I fund my course?
Back to course
Careers
Career opportunities for Architecture graduates range from working in large multidisciplinary practices to smaller specialist firms.
Many of our graduates are employed by highly respected practices throughout the world, while others have set up their own businesses.
The Department has a growing reputation for developing entrepreneurial graduates who go on to make their mark in the sector independently in practices such as Page and Park, Tog Studio and Lateral North.
How much will I earn?
If you become an architect you can expect a starting salary of £15,000 to £20,000 after Part 1 (first degree qualification).*
Typical salaries after Part 2 (second degree or diploma) range from £20,000 to £26,000.*
The range of typical salaries after Part 3 (final exam leading to registration as an architect) or for those with experience rises to £26,000 to £35,000.*
Where are they now?
A total of 95% of our BSc Architecture graduates find graduate level jobs, are in further study, six months after they graduate.*
Our graduates have gone on to do many different roles within the area of architecture.
Job titles include:
Architect
Architectural assistant
Assistant rural surveyor
Computer Graphics/Web Designer
Computer Games Designer
Community Engagement Leader
Journalist
Model Maker/physical & virtual
Part 2 architectural assistant
Part 3 architectural design
Practical conservation worker
Project Manager
Researcher
Teacher
Theatre/Stage Set Designer
Urban Designer
Employers include:
Arup
BSP Architects
Buro Happold
Carbonlite Design and Build
Colin Armstrong Associates
Covell Matthews Architects
Cubitt Ltd
Emilio Ambasz
Foster and Partners
Hayes Macfarlane
HTA Architects
Jacobs
Llewelyn and Davies
Nord
Northumberland Wildlife Trust
O'Donnell & Tuomey
Page/Park Architects
Peter Eisneman
Rafael Moneo
Richard Meier
Rick Mather
Ted Cullinan
Terry Farrell
Tolmie Ltd
URS Corporation
WS Atkins
Zaha Hadid
*Based on the results of the national Destination of Leavers from Higher Education survey.
Information is intended only as a guide.
Glasgow is Scotland's biggest & most cosmopolitan city
Our campus is based right in the very heart of Glasgow. We're in the city centre, next to the Merchant City, both of which are great locations for sightseeing, shopping and socialising alongside your studies.
Life in Glasgow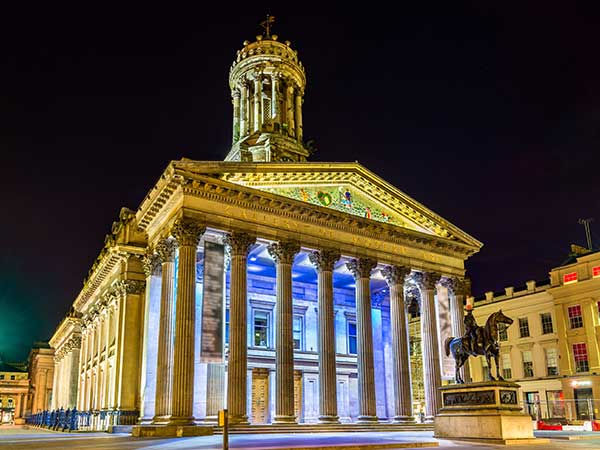 Back to course
Apply
Advanced Architectural Design
Advanced Architectural Design
Have you considered?
We've a range of postgraduate taught and Masters courses similar to this one which may also be of interest.