Key facts
Accreditation: Institute of Biomedical Science and Royal Society of Biology

Apply: Available only to eligible students from International Medical University

Scholarship: 15% tuition fee scholarship from the university
Study with us
become part of our University community which is home to over 23,000 students from more than 100 countries
English language classes available before and during your studies
join Strathclyde in year three and graduate with an Honours Bachelor's degree in Biomedical Sciences after two years
develop the knowledge and skills you'll need to become a successful Biomedical Scientist and maximise your career options
Back to course
Why this course
A biomedical scientist is a scientist trained in biology, particularly in the context of medicine. These scientists work to gain knowledge on the main principles of how the human body works. They try to find new ways to cure or treat disease by developing advanced diagnostic tools or new therapeutic strategies.
Biomedical science represents an opportunity to put scientific knowledge into practical use. It performs a key role in medical healthcare and offers career satisfaction for many in the profession.
As a biomedical scientist, your skills and qualifications will be recognised across the UK and worldwide.
Our course offers a more general degree than the specialist joint Honours biosciences degree programmes. You'll follow the same curriculum up to Year 3, but instead of specialising in only two biomedical science options, you'll take modules selected from all four areas, developing a broad understanding of all the biomedical sciences.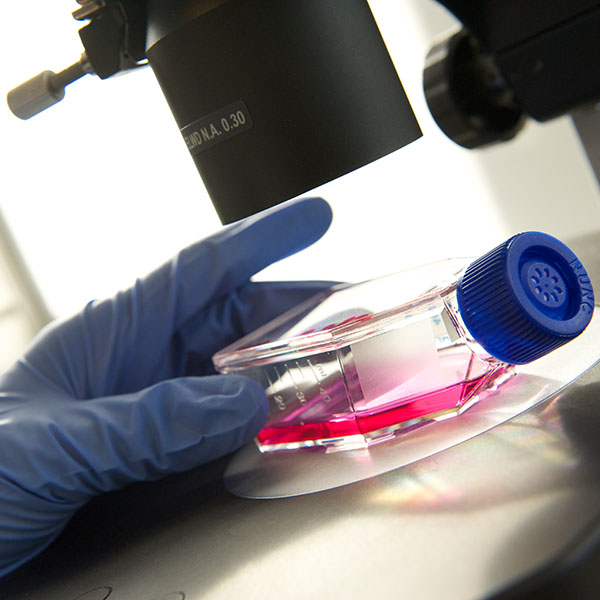 What you'll study
Years 3 & 4
You'll take specialist modules in the four biosciences disciplines including Biomedical Immunology, Microbiology and Biochemistry, Haematology and Immunodiagnostics and Cell and Molecular Pathology. You'll also learn about laboratory methods and ethics, data collection and presentation.
In your final year of study, you'll participate in a research project focusing on a defined biomedical science topic. We offer various types of laboratory-based research projects including many which would be applicable to a variety of careers.
Student exchange programmes and internships offer the chance to study and take part in lab-based research abroad.
Student competitions
You'll have the opportunity to be considered for the Institute of Biomedical Science President's Prize. This is awarded to the student with the best academic performance in the final Biomedical Science classes and research project. To be eligible for the President's Prize, you must be an IBMS member.
Malaysian students studying at Strathclyde
While studying Biomedical Science, you'll have the opportunity to join the Strathclyde University Malaysian Society (SUMSOC) and meet students in other departments. The Society organises a wide variety of events throughout the year including social events, trips, cultural events, workshops and guest speakers.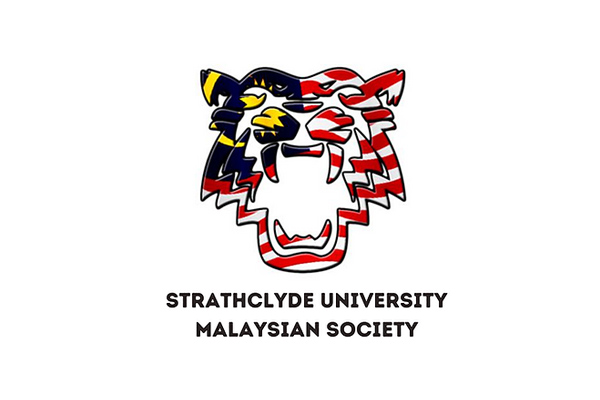 Semester 1 & 2
Being a Biomolecular Scientist 3 - 40 credits
The aims of this module are to:
give you generic practical skills in biomolecular science
further develop your practical skills in specific biomedical biochemistry, microbiology, immunology, histopathology and serology that align with the module choices of the degree programme
enhance your report writing and presentation skills
Semester 1
Biomedical Biochemistry - 20 credits
The aims of this module are:
to understand and appreciate the key features of cellular signalling and associated molecular mechanisms that regulates gene transcription
to learn the key features of membrane and organelle trafficking
to understand the basis of molecular and cellular toxicity underlying tissue/organ dysfunction and organism pathologies
to gain knowledge in the genomic basis of eukaryotic/human disorders and disease
to understand and appreciate the biochemical approaches that underpin drug discovery
Fundamental Immunology - 20 credits
The aims of this module are:
to provide you with an understanding of how pathogens are recognised
to give you an appreciation of how immune cells are activated
to teach you about the cytotoxic mechanisms used by immune cells
to demonstrate how the immune system is regulated
to give you knowledge in what immunological memory is and how it functions
Semester 2
Biomedical Microbiology - 20 Credits
The aims of this module are to:
understand the difference between taxonomic and phylogenetic classification of microorganisms
gain knowledge on the principles that underpin bacterial, fungal and viral identification
become familiar with the structure, function and growth characteristics of bacteria, viruses, fungi and protozoa and apply that knowledge to their role in disease development
describe the distinguishing features, pathogenic properties, epidemiology, treatment and control of medically important bacteria, viruses, fungi and protozoa
Haematology, Immunohaematology, Immunodiagnostics - 20 credits
The aims of this module are to:
introduce haematology & immunohaematology
familiarise you with the intermediate concepts of the immune system & aspects of clinical & laboratory practice
this will include material delivered by the Scottish Blood Transfusion service
Semester 1 & 2
Being a Biomolecular Scientist 4 - 40 credits
This module helps you to develop your research skills in a capstone project. Six types of research project are available:
Laboratory based research
Data-based analysis research
Educational research
Critical analysis
Science communication
Knowledge Exchange
There will be concurrent workshops on research methods and ethics. This will reinforce and develop learning in areas such as the ethics of scientific research, statistical analysis, database searching and annotation, writing a thesis and presenting a seminar. In addition, you will choose from and attend a series of tutorials & workshops on supplementary skills topics that relate to the projects. The material will be delivered using staff/student led workshops.
The aims of this module are to:
use your skills to critically interpret data and develop conclusions or hypotheses based upon your findings
use your skills to analyse and present data
gain knowledge in a key area that is relevant to your career aspirations
have the opportunity to carry out original research
Semester 1
Clinical Immunology - 20 credits
The aims of this module are:
to give you an understanding of the immune responses associated with transplantation
to provide you with a knowledge of the immune responses associated with cancer
to help you to understand the immune responses associated with autoimmunity
to give you an appreciation of the immune responses associated with allergy
to teach you about the immune responses associated with immunodeficiency
Molecular & Cellular Pathology - 20 credits
The aims of this module are to:
diagnose disease based on cell and molecular pathology techniques
define the molecular basis of cell injury caused by toxic compounds and drugs
describe the morphological changes associated with cell damage and relate this to specific disease processes
appreciate the role of the biomedical scientist in the histopathology lab
this includes material delivered by the NHS Biomedical Scientists and Pathologists
Semester 2
Clinical Biochemistry - 20 credits
This module aims to provide:
an understanding of the aetiologies, pathologies, and symptomatologies of the major disorders that are diagnosed through sample analysis within a Clinical Biochemistry Laboratory
a theoretical and practical understanding of the diagnostic assays and assay parameters that are used in a Clinical Biochemistry laboratory
experience of the arrangement and workflow of a typical Clinical Research laboratory gained through a visit
this will include material delivered by NHS Clinical Scientists and Biomedical Scientists
Clinical Microbiology - 20 Credits
The aims of this module are to:
understand the principles of epidemiology in infectious diseases
become familiar with the diagnosis of microbial identification using genotyping and viable and non-viable approaches
understand the mechanisms of antimicrobial agents and antimicrobial resistance as well as the significance of biofilms in antimicrobial resistance
recognise the mechanisms and importance of infection control in the immune-compromised host
Why Strathclyde
Strathclyde is a multi-award-winning university. We're delighted to be the only university to have won the Times Higher Education University of the Year award twice (2012 and 2019).
We offer a flexible, innovative learning environment, where you'll enjoy a first-class experience. We're currently transforming our campus, with investment set to reach £1 billion by 2025. This includes a new Learning and Teaching hub which will further enhance the learning environment for our students. The campus also has a dedicated sports facility, Strathclyde Sport, which offers a range of sports and wellbeing facilities.
Our campus is located in the city centre of Glasgow, Scotland's largest and most vibrant city. The National Geographic named Glasgow as one of its 'Best of the World' destinations, while Rough Guide readers voted Glasgow the world's friendliest city!
Glasgow is also the gateway to Scotland, with an international airport and excellent travel links to explore and visit Scotland's most scenic locations including the Scottish Highlands and Scotland's capital city Edinburgh, during your time studying at Strathclyde.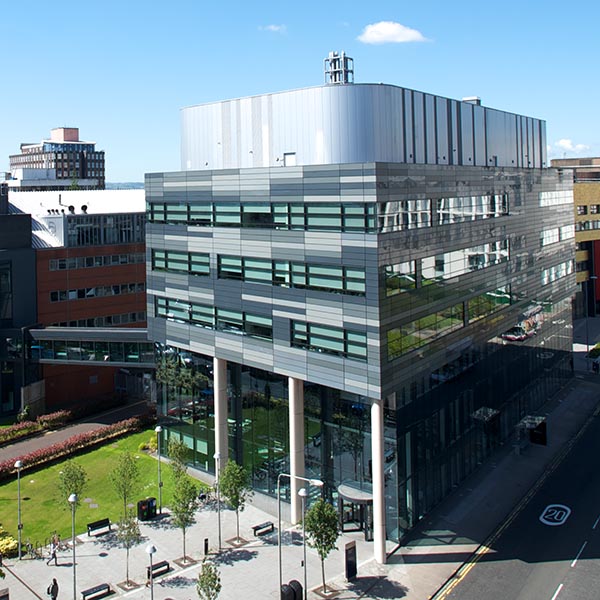 Learning & teaching
You'll gain knowledge and understanding through lectures, including review-type lectures, practical classes, tutorials and computer-aided learning.
To allow you to prepare, class hand-outs are available in advance from Myplace. Hand-outs will also be supported by tasks such as essays, oral and tutorial/workshop presentations.
Most laboratory classes, include learning the numeracy and statistical skills that are used in the institute. Communication skills are taught throughout the course. Information retrieval, interpretation and research skills are gained through project work which also develops team-working abilities.
Assessment
Knowledge and understanding are assessed by written examinations, essays, clinical case studies, problem solving, critical paper interpretation, presentations, computer-aided learning (CAL) exercises and quizzes. These are available on Myplace.
Competence is assessed through practical tests, practical write-ups, project reports and CAL exercises and quizzes.Communication skills are assessed through essays and oral presentations.
Project work is assessed by project reports and oral presentations.
There is an individual research project in the final year of the course where you can demonstrate your research skills, problem-solving and your research approach.
Back to course
Entry requirements
Academic requirements

This degree programme is only available to students from International Medical University. It follows the successful completion of two years of study on the BSc (Hons) Biomedical Science with a minimum CGPA of 3.

English language requirements

A minimum overall English language proficiency score of IELTS 6.0 (with no score below 5.5) is required.

We also accept alternative English language qualifications, please contact us for further information.

If you need additional support to meet our English language conditions, you may wish to consider our Pre-sessional courses in English.

If you already meet our English language requirements and wish to undertake pre-sessional English classes, you can register for our three-week Online Module 3, which takes place between August and September. This is free of charge if you go on to register on the BSc (Hons) Biomedical Science degree.
International students
We've a thriving international community with students coming here to study from over 140 countries across the world. Find out all you need to know about studying in Glasgow at Strathclyde and hear from students about their experiences.
Visit our international students' section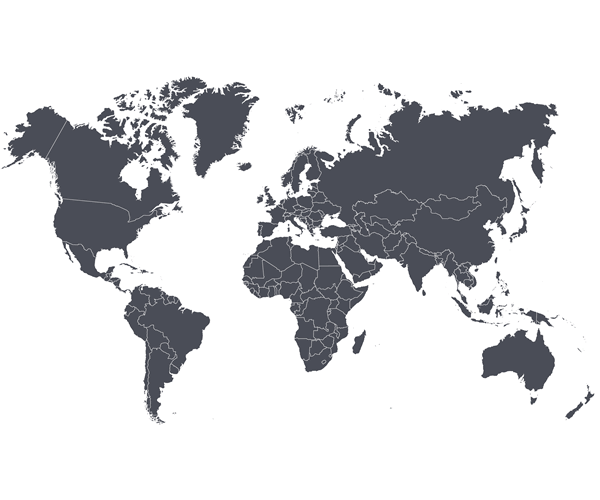 Back to course
Fees & funding
All fees quoted are for full-time courses and per academic year unless stated otherwise.
Fees may be subject to updates to maintain accuracy. Tuition fees will be notified in your offer letter.
All fees are in £ sterling, unless otherwise stated, and may be subject to revision.
Annual revision of fees
Students on programmes of study of more than one year should be aware that tuition fees are revised annually and may increase in subsequent years of study. Annual increases will generally reflect UK inflation rates and increases to programme delivery costs.
Go back
International

£25,250

Additional costs

Class materials (lecture notes and exercise sheets) classes are available free to download. For some classes, you may need access to a textbook. Textbook costs are typically in the £20 to £60 price range. These prices are dependent on format (e-book, soft or hardback) and whether bought new or second hand.

You'll need to buy a laboratory coat and safety glasses. These cost around £30.

International students may have associated visa and immigration costs. Please see student visa guidance for more information.

Scholarships

All students will receive a 15% tuition fee scholarship from the university.
How can I fund my studies?
Go back
International Students
We have a number of scholarships available to international students. Take a look at our scholarship search to find out more.
Glasgow is Scotland's biggest & most cosmopolitan city
Our campus is based right in the very heart of Glasgow. We're in the city centre, next to the Merchant City, both of which are great locations for sightseeing, shopping and socialising alongside your studies.
Life in Glasgow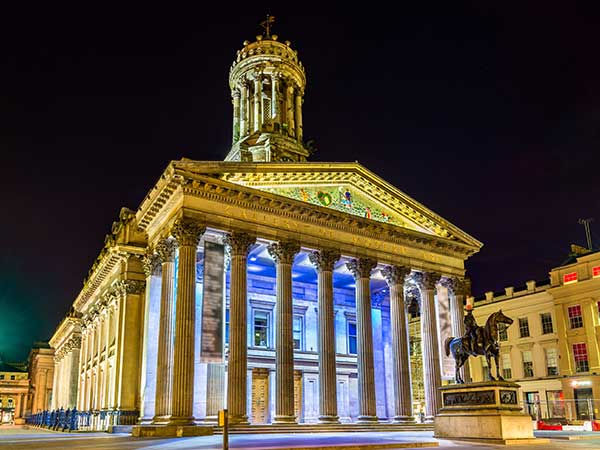 Back to course
Careers
Biomedical Science is a dynamic profession with diverse career prospects in management, research, education, advanced roles and specialised laboratory work.
In the UK, biomedical scientists are employed in NHS and private sector laboratories. They also work in organisations such as the National Blood Authority, Health Protection Agency and Medical Research Council.
Biomedical scientists usually work in laboratories in the areas of diagnosis, screening, monitoring and research. Over 80% of medical diagnoses are based on biomedical scientists' laboratory test results. Biomedical scientists handle over 150 million samples every year. If you've ever given a sample to a doctor or nurse to be analysed, it will most likely have been analysed in a laboratory by a biomedical scientist.
You could also be employed within forensic labs, food and drink companies, scientific publishers and lab suppliers. Some of our graduates choose to apply the transferable skills they have developed in a commercial role either within the science sector or beyond.