Key facts
UCAS Code: N100

Accreditation: Strathclyde Business School is triple accreditated (AACSB, EQUIS, AMBA)

Flexible degree: study variety of subjects in Year 1 and confirm two subjects in Year 2

Second-year entry: may be available for suitably-qualified students
Study with us
Studying a BA (Hons) Degree in Business at Strathclyde Business School, you'll be learning at a pioneering internationally-renowned academic organisation that shapes and develops the business minds of tomorrow. We're the only institution to have won the Times Higher Education University of the Year award twice (2012/2019).
learn at a pioneering internationally-renowned academic organisation
winner of the Times Higher Education UK Business School of the Year 2016
the only Business School to hold the Small Business Charter Gold Award
degree allows you flexibility in subject choice, tailoring the course to your interests and career aims
develop skills in key areas of management, teamworking and communication, which are highly valued by graduate recruiters, through our innovative Management Development Programme
Back to course
Why this course?
Studying a BA Hons in Business at the University of Strathclyde, you'll be learning at a multi-award-winning academic institution.
The four-year structure of the course allows you to choose the ideal combination of courses for your chosen career path. You also have the opportunity to apply for a period of exchange in Year 3.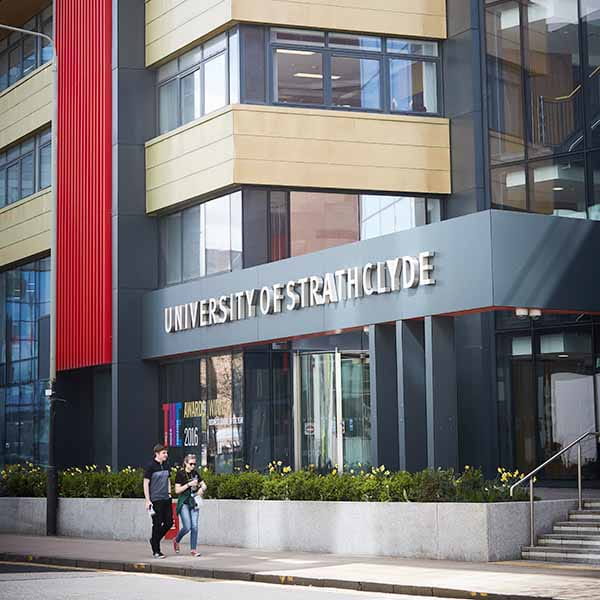 What you'll study
Year 1
You'll gain an understanding of entrepreneurship and its ability to change industries, markets and society, introducing the vocabulary, concepts and practice of enterprise.
Years 2 & 3
At the end of Year 1 you can choose the subjects in which you wish to specialise in Years 2 and 3. These may be the subject(s) you intended to take when you applied, or you can change your mind without losing any time/taking a year out. You can also take an elective class from any faculty (timetable permitting).
Study abroad
In Year 3 you have the opportunity to spend the second semester at one of our partner business schools across the world. This study counts towards your degree. Selection is competitive and you must be able to demonstrate a strong academic record to be considered. We also have a range of short study trips/summer school opportunities at locations across the globe.
Management Development Programme
Throughout the first three years of the degree, you will undertake the Management Development Programme, which is designed to develop your business skills and competencies. The third year of this programme is practical in nature, enabling you to undertake a real-life business project.
Year 4
Also known as the Honours year, your fourth and final year allows you to undertake Single or Joint Honours in either or both of your principal subjects*. Your final choice of subject(s) will be written on your degree parchment and transcript (for example, BA (Hons) Accounting & Marketing).
*Progression requirements may be in place for high-demand subjects. You can choose not to complete an Honours year, which will result in you being awarded with a BA Pass degree in your two named principal subjects.
Business subjects
Non-business subjects (Joint Honours only)
Business Law
Psychology
Maths & Statistics
**You may only study Accounting if you have been admitted to do so. Separate entry requirements apply.
Go back
Course content
For full details on course content, see individual subject pages.
Business subjects
Non business subjects (Joint Honours only)
Business Law
Psychology
Maths & Statistics
**You may only study Accounting if you have been admitted to do so. Separate entry requirements apply.
Triple-accredited business school
Learning & teaching
Teaching is over two semesters in blocks of 12 weeks. Classes are taught through lectures, tutorials, and seminars alongside team-based projects, online materials, and interactive sessions using personal response systems.
External contributors from partnership corporate organisations are involved in teaching and/or assessment of student presentations.
The innovative and highly acclaimed Management Development Programme (MDP) is at the core of our undergraduate degrees in the Business School and comprises a series of classes which you take throughout Years 1 to 3.

You develop knowledge and skills in key areas of management, and team-working, communication and decision-making skills, all of which are highly sought-after by employers.

Major employers and alumni from all sectors are involved in the MDP, participating in group sessions, observing student presentations, and providing feedback. Organisations involved include Barclays, Deloitte, Procter & Gamble and Ernst & Young. In first year the best teams are selected to present to senior staff in one of the sponsoring organisations, and there are prizes for the best projects.

The programme builds your confidence and entrepreneurial capabilities, and promotes awareness of globalisation and ethical issues in personal and business decision-making. In Year 3, you develop your own pathway from internships, involvement with business projects, engagement in interdisciplinary activities and business clinics.
Assessment
The majority of classes involve a final unseen exam which is normally at the end of the semester. This is normally supplemented by individual and/or group coursework.
Students normally have one opportunity to be re-assessed for a failed class. Exam resits normally take place during the summer.
A range of assessment techniques are used including:
business reports
case studies
essays
presentations
individual and group projects
learning journals
peer assessments
Back to course
Fees & funding
All fees quoted are for full-time courses and per academic year unless stated otherwise.
Fees may be subject to updates to maintain accuracy. Tuition fees will be notified in your offer letter.
All fees are in £ sterling, unless otherwise stated, and may be subject to revision.
Annual revision of fees
Students on programmes of study of more than one year should be aware that tuition fees are revised annually and may increase in subsequent years of study. Annual increases will generally reflect UK inflation rates and increases to programme delivery costs.
Go back
Scotland

2024/25: TBC
2023/24: £1,820

Fees for students who meet the relevant residence requirements in Scotland are subject to confirmation by the Scottish Funding Council. Scottish undergraduate students undertaking an exchange for a semester/year will continue to pay their normal tuition fees at Strathclyde and will not be charged fees by the overseas institution.

England, Wales & Northern Ireland

£9,250

Assuming no change in fees policy over the period, the total amount payable by undergraduate students will be capped. For students commencing study in 2024/25, this is capped at £27,750 (with the exception of the MPharm and integrated Masters programmes), MPharm students pay £9,250 for each of the four years. Students studying on integrated Masters degree programmes pay an additional £9,250 for the Masters year with the exception of those undertaking a full-year industrial placement where a separate placement fee will apply.

International

£19,600

University preparation programme fees

International students can find out more about the costs and payments of studying a university preparation programme at the University of Strathclyde International Study Centre.

Available scholarships

Take a look at our scholarships search for funding opportunities.

Additional costs

International students may have associated visa and immigration costs. Please see student visa guidance for more information.
How can I fund my studies?
Go back
International Students
We have a number of scholarships available to international students. Take a look at our scholarship search to find out more.
Glasgow is Scotland's biggest & most cosmopolitan city
Our campus is based right in the very heart of Glasgow. We're in the city centre, next to the Merchant City, both of which are great locations for sightseeing, shopping and socialising alongside your studies.
Life in Glasgow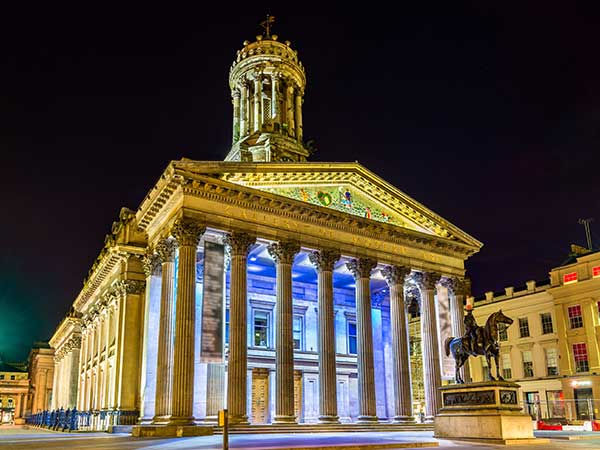 Back to course
Careers
Our graduates find jobs as trainee accountants, stockbrokers, investment analysts and management consultants.
They are employed by companies such as:
Deutsche Bank
Santander
Deloitte
PricewaterhouseCoopers
EY
Scottish Enterprise
British Airways
IBM
Guinness
Many graduates also have successful careers in teaching and research.
Have you considered?
We've a range of undergraduate courses similar to this one which may also be of interest.
Back to course
Discover Uni
Discover Uni includes official statistics about higher education courses taken from national surveys and data collected from universities and colleges about all their students.