Key facts
UCAS Code: M112

Accreditation: Law Society of Scotland as a Foundation programme

Facilities: Strathclyde Law Clinic
Study with us
by taking this world-leading degree, you'll gain the unique opportunity to enhance your theoretical understanding of law, by applying it in real-life contexts
you'll observe how law actually operates in practice and gain valuable professional skills and an appreciation of professional values before graduating
you'll reflect on the skills, ethics and justice and on your cases in designated classes (core clinical classes)
in addition, you'll be assessed on the basis of reflection on Law Clinic cases, alongside existing forms of assessment on the standard syllabus of selected standard LLB classes (clinically available classes)
Back to course
Why this course?
This two-year course is ideal for those who have already obtained an undergraduate degree, and are keen to further their knowledge in the field of law and gain real-life case experience in Strathclyde's Law Clinic. Depending on performance, there may be an opportunity for you to proceed to an Honours year.
The Law School at Strathclyde is one of Scotland's leading providers of legal education.
Studying law concerns the obligations, duties and rights of every member of society in relation to their neighbours and to society.
This course offers you the opportunity to undertake a law degree recognised in Scotland. You'll gain in-depth knowledge of Scots law in a department that puts special emphasis on experiential learning.
We're home to Scotland's biggest student-run law clinic, which offers a unique, real-world, learning environment. Membership of the Clinic is a requirement of the CLLB; membership is highly competitive and requires applicants to pass both written and face-to-face interview stages. The written application form is available from the Law Clinic. If a CLLB applicant does not gain entry to membership of the Law Clinic but otherwise fulfils the entrance requirements for this degree, they would be offered a place on the regular Graduate Entrant LLB programme instead.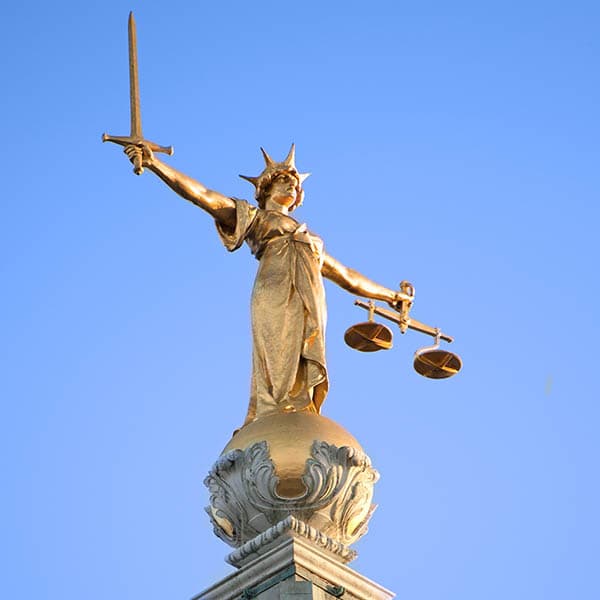 What you'll study
This is an accelerated programme for graduates from other disciplines. You'll study a three-year LLB condensed into two years. The programme covers all of the compulsory professional subjects required by the Law Society of Scotland to practice as a solicitor in Scotland.
Depending on performance, there may be an opportunity for you to proceed to an Honours year.
First year of study
Criminal Law
Public Law 1
Legal Methods (Clinical)
Law and Society
Voluntary Obligations: Contract and Promise (Clinical)
Legal Process (Clinical)
Involuntary Obligations: Delict and Unjustified Enrichment; or Involuntary Obligations: Delict and Unjustified Enrichment (Clinical)
Second year of study
European Union Law
Evidence
Clinical Legal Practice
Ethics and Justice
Public Law 2 or Public Law 2 (Clinical)
Domestic Relations
Commercial Law or Commercial Law (Clinical)
Property Trusts and Succession or Property Trusts and Succession (Clinical)
Course awards
Since its inception the Law Clinic has won numerous awards for its work, most notably in the annual LawWorks & Attorney General Student Awards, which it has won twice in the last six years. The Clinic has also won three awards over the same period for Best Individual Contribution and one for Best Team (its executive committee). No other UK law clinic has gained more awards or nominations. Another notable success was receiving the Herald Society Team of the Year award in 2012 and again in 2018.
Student competitions
Each year, the Law Clinic awards various prizes for student achievement in the Law Clinic, namely Best Newcomer, Best Project Work, Best Cases, Best Advisor, The Amanda Benstock Award for Compassion, The Effie Shaw Award for Dedication and finally the Best Overall Contribution. Nominations are made by the students themselves and prizes are awarded at the Annual General Meeting in October.
Guest lectures
The Clinic provides a comprehensive programme of training by experienced practitioners in areas like employment law, immigration law, tribunal and small claims procedures. Specialist classes are also provided for CLLB students (in addition to those received by students on the LLB), on topics including legal and other skills such as negotiation and mediation.
Major projects
From the second semester of your first year, you'll write a fortnightly diary reflecting on your clinical experience and what you're learning in terms of skills, legal knowledge and ethical values. These will be commented on by academic staff, to whom you'll then respond. In this way, you'll engage in an ongoing dialogue designed to deepen your understanding about law, legal practice, legal ethics and justice.
Facilities
Law Clinic
Strathclyde's Law Clinic is run by students for members of the public who cannot afford a lawyer and are not eligible for legal aid. Access to justice for vulnerable members of our community is the central ethos of the Law Clinic.
More than 200 of our students are now involved and regularly represent clients in the Employment Tribunal and Simple Procedure cases in the Sheriff Courts.
Students admitted to membership of the University of Strathclyde Law Clinic are able to follow the LLB (Clinical) programme (highlighted above).
As a member of the Law Clinic, you'll undertake cases involving a wide variety of legal areas and provide clients with a wide variety of services ranging from advice (both via email and face to face), to letter writing and negotiation, and even advocacy in the courts or tribunals. You can also choose to become involved in investigating miscarriages of justice and fresh claims of asylum, supporting survivors of gender-based violence, and providing public legal education in schools, prisons and other areas.
Find out more about our Law Clinic
Go back
Course content
The Clinical LLB involves the same curriculum as that of the standard LLB, but with the requirement that students take a minimum of five clinical classes.
The compulsory clinical classes are:
Legal Methods (Clinical)
Voluntary Obligations: Contract and Promise (Clinical)
Ethics and Justice
Clinical Legal Practice
Legal Process (Clinical)
Students may also take a clinical version of the following classes:
First year of study: Involuntary Obligations
Second year of study: Commercial Law, Property, Legal Theory, Trusts and Succession, Public Law 2
Thus the curriculum is:
Semester 1
This course considers everything from the theory of why and how someone is held responsible for criminal actions, to many specific crimes, including murder, the less serious crimes of personal violence, crimes of dishonesty, breach of the peace and attempting to pervert the course of justice.
The aims of this class are to develop knowledge and critical analysis of:
the nature of the United Kingdom constitution, including the ways in which the constitution has changed in recent decades, and key proposals for further reform
the sources of constitutional rules, both legal and non-legal
the central principles of the constitution, including democracy, the rule of law, the separation of powers, the sovereignty of Parliament, responsible government, and fundamental human rights
the structure, composition, functions and powers of legislative, executive and judicial institutions in Scotland and the United Kingdom
the impact of European Union membership on the location of power within the United Kingdom constitution, and of the relevance of European human rights law
The aims of this class are to:
provide you with a basic knowledge of the history, structure and institutions of the Scottish legal system
provide you with the skills required to find, interpret and analyse the law applicable in Scotland, from all their various sources
introduce you to competing conceptions of law
introduce you to legal reasoning
Voluntary Obligations: Contract & Promises
While the most obvious aim of this course is to familiarise students with Scottish contract law and voluntary obligations, this aim may be divided into a number of sub-aims. They are as follows:
to place voluntary obligations within the general framework of Scots Law
to place the Scots law of voluntary obligations within its European context
to analyse and explain how contracts and promises are formed
to analyse and explain how voluntary obligations may be vitiated and on what grounds their validity may be challenged
to analyse and explain the substance of contracts and how the inclusion and exclusion of rights and liabilities is circumscribed by law
to analyse and explain how contracts break down or otherwise come to an end and the remedies available when they do
This class engages with some challenging problems faced by law within contemporary society. It introduces students to some aspects of the social, political, and ethical conditions in which law operates. It deals with the interaction of law with justice, politics, morals and equality. The course will examine the role and challenges of law in times of social change. The course is structured around three key themes:
legal reasoning
law & politics
law & social change
The aims of this class are to:
enable students to comprehend the structure, function, operation and proposals for reform of the courts and tribunals in Scotland
introduce students to the institutions and people involved in legal processes in Scotland
expose students to an established body of socio-legal scholarship on legal process and to encourage students to use this knowledge to critically assess liberal rule of law ideology
consider the professional personnel who inhabit the legal world and to examine within broader social and comparative context their respective roles and functions, their recruitment, training, complaints procedures and disciplinary sanctions
explore on a comparative basis social, political and economic issues in relation to the provision of legal services in Scotland
The following classes can be taken as a regular law class or as a clinical option - Involuntary Obligations or Involuntary Obligations (Clinical).
Involuntary Obligations: Delict & Unjustified Enrichment
The design of this class is primarily aimed at enhancing your ability to read cases, deal with case law and apply the techniques of case-analysis and common law development.
You'll acquire an in-depth and up-to-date knowledge and understanding, from both a legal and a social perspective, of the rules of law governing involuntary obligations, that is to say the law of delict and the law of unjustified enrichment.
You'll acquire the ability to apply the rules of law to particular fact situations in order to provide definitive answers to the problems exposed in these situations.
You'll develop critical and reasoning skills, giving you the ability to make and present personal and informed judgments on the rules of law and their application within the domestic legal system.
Semester 1
The main focus of the course is on providing an overview of how the handling and proving of facts works in law and how this interacts with the law of evidence. The emphasis is on understanding and application, rather than the learning of the specific details of legal rules.
The course has three general academic aims:
to introduce students to theoretical and practical issues relating to the use and proof of facts in the Scottish legal system
introduce students to the central concepts, rules and principles of the Scots law of Evidence
give students an understanding of the interrelationship between the theory, practice and law relating to the use and proof of facts in the Scottish legal system
The Ethics and Justice class aims to introduce you to the world of work by bridging the gap between theory and practice, and by providing you with the intellectual and practical tools to deal with the personal and practical dimensions of law in a competent, ethical and socially responsible manner.
The class will help to develop your legal, intellectual and practical skills, and provide you with an opportunity to reflect on the effectiveness and ethics of what you do and how this fits in with problems of access to justice. It will also enhance your understanding of the social and economic context in which legal rules operate.
This class is only open to Law Clinic students with case experience.
Clinical Legal Practice is the module in which Clinical LLB students showcase a portfolio of their work from throughout the degree.
The collection of casework, reflective diaries, evidence of Continuing Professional Development, attendance at Case Surgeries, and participation at Initial Advice Clinics provides students with the opportunity to reflect upon their development as a lawyer and their contribution to justice in the community.
There are no contact hours for this module, aside from a final oral examination, as the contact hours have been accrued through the activities set out above and completed throughout the duration of the CLLB degree.
The EU law class focuses on the constitutional and institutional order of the EU as well as on the internal market. To this end, the class looks at the European integration process, the EU institutions, EU competences, the decision-making process within the EU, the principles underpinning the EU legal order and the principles governing the internal market.
Family law concerns the control which the law exerts over domestic relationships and families; it affects everyone to a greater or lesser degree.
Topics include:
the legal status of children, parental responsibilities and rights and the upbringing of children - including issues in adoption and fostering, local authority care and the Children's Hearing system
legal consequences of marriage/civil partnership
divorce - including what happens to the family and its financial consequences
unmarried domestic relations, opposite-sex and same-sex
Each of the following classes are also compulsory, but they can be taken as a regular law class or taken in clinical form. Students taking the clinical version of the class will explore the issues dealt with in the standard class syllabus in the context of an actual clinical case they have undertaken or are undertaking.
Following on from Public Law 1, Public Law 2 aims to consolidate knowledge and understanding of constitutional and administrative law. Students taking this class will be required to have taken Public Law 1 in the first year. It'll build upon knowledge of the key concepts and institutions of the UK constitution.
As a second year class, its rationale is to give you the opportunity to progress from an understanding of the constitution to an understanding of the role of the law in the constitutional control of public power. This course encourages you to adopt an evaluative and critical stance towards ongoing constitutional developments. The course will focus on control of administrative action, both by the judiciary and by ombudsmen. The protection of individual rights will be a key feature, focusing on judicial protection but also encompassing the role of human rights institutions in the UK and Scotland. The future control of public power will be discussed, including topical debates concerning constitutional reform in this area.
Commercial law is a second year compulsory subject on the LLB (and LML) degree. The class provides you with an understanding of commercial law in a Scottish context. It partially meets the commercial law subject requirements and related skills outcomes of the Law Society of Scotland and the Faculty of Advocates (albeit that some of the commercial professional topics, eg sale of goods and insurance law, are dealt with by other courses).
Building on the knowledge you acquire in first year, the general academic objective of the course is to examine the basic principles and rules concerning core aspects of commercial law, including the main principles of agency, partnership and company law, the law relating to various methods of payment (including consumer credit and bills of exchange) the rules governing the ways in which creditors can 'secure' repayment of a debt (eg through taking personal guarantees from third parties for repayment of the debt, or by establishing rights in security over debtor property); the basic principles of diligence; the consequences of both corporate and individual debtor inability to repay debts (corporate insolvency and personal bankruptcy respectively).
While the focus of the class is on 'a black letter' analysis of relevant statutory and common law in the broad commercial area, in order to aid understanding of relevant principles, the class also examines the policy rationales underlying the current law and recent and projected reforms in this area.
Property Trusts & Succession
The general rationale of this class is to provide you with a contemporary understanding of the law of property, trusts and succession in Scotland, and to meet Law Society of Scotland requirements in this subject-area.
At the end of Year 2 you'll have the option to transfer on to the Honours programme. As an Honours student you'll complete four optional classes as well as writing an 11,000 word dissertation.
Students in their Honours year must undertake take 120 credits of study. Of these 120 credits, at least 40 must be taken clinically. These clinical credits may come from the following: Dissertation (Clinical) which counts for 40 credits; and/or Ethics & Justice; Mediation (Clinical); Labour Law (Clinical); Law, Justice & Discretion (Clinical), each of which count 20 credit points.
A student who does not undertake a clinical dissertation must undertake a standard dissertation worth 40 credits. Students must also select a further 40 credits from the list below.
Please note that options are not guaranteed to run in any academic year.
Issues in Intellectual Property
European Union Law
Law, Persons & Property
Criminology
Public International Law
Labour Law
Law of Business Associations
Consumer Law
Legal Aspects of International Trade
Law of Competition
Criminal Law
Legal Profession
Social & Welfare Law
Computer Law
Legislation
Media Law
Constitutional Law
Protection of Human Rights in the UK
Environmental Law
Family Law
Obligations
Law, Discretion & Justice
Financial Services Regulation
The Scots Clinical LLB Honours degree is a challenging and rewarding combination of practical skills based on theoretical fundamentals, right from the first semester of the course. It is wonderful to see our Clinical LLB students develop from inexperienced first-year case advisors, into confident, eloquent, highly-experienced representatives for Law Clinic clients. At the same time, our Clinical LLB students also make extraordinary progress in their class-based work, being able to put the theory they learn into context, and to reflect upon the role of lawyers in bringing access to justice to the community.
Dr Rhonda Wheate, Director of the Clinical LLB
Find out all about the Law School here at Strathclyde.
Accreditation
Recognised by the Law Society of Scotland as a Foundation programme, being one part of the route to qualification as a solicitor in Scotland.
International students
We've a thriving international community with students coming here to study from over 140 countries across the world. Find out all you need to know about studying in Glasgow at Strathclyde and hear from students about their experiences.
Visit our international students' section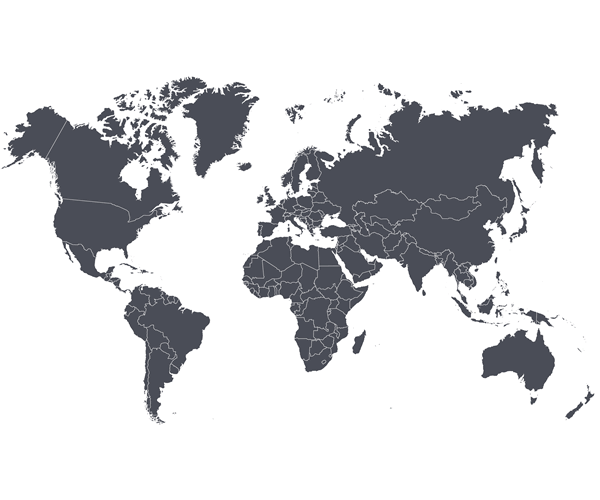 Back to course
Entry requirements
Academic requirements

A second-class Honours degree in any discipline. A meritorious Ordinary degree may be acceptable if you passed all your undergraduate classes at first attempt.

Additional Requirements

Stage 1: When you submit your UCAS application, you will be invited to submit an application to the Strathclyde Law Clinic. This is a paper-based application which you will be sent directly by the Department. This application will be considered by members of the Law Clinic. If you are successful at this stage, you will proceed to stage 2.
Stage 2: Applicants who reach stage 2 will be required to interview face-to-face for a position in the Law Clinic. For applicants based overseas, this may be done by Skype. Applicants who are unsuccessful at interview may be made an alternative offer on a non-Clinical Law programme.

International students

View the entry requirements for your country.
Back to course
Fees & funding
All fees quoted are for full-time courses and per academic year unless stated otherwise.
Note: (If not otherwise indicated, non graduating/modular fees will normally be charged at a pro-rata % of the equivalent full-time fee, based on the number of credits enrolled in each year.)
Fees may be subject to updates to maintain accuracy. Tuition fees will be notified in your offer letter.
All fees are in £ sterling, unless otherwise stated, and may be subject to revision.
Annual revision of fees
Students on programmes of study of more than one year should be aware that tuition fees are revised annually and may increase in subsequent years of study. Annual increases will generally reflect UK inflation rates and increases to programme delivery costs.
Go back
Scotland

£10,150

England, Wales & Northern Ireland

£10,150

International

£21,700

University preparation programme fees

International students can find out more about the costs and payments of studying a university preparation programme at the University of Strathclyde International Study Centre.

Additional costs

Course materials

No additional costs for law modules and all compulsory material is in the library.

Study abroad

If a student is studying abroad, they are responsible for all costs.

International students

International students may have associated visa and immigration costs. Please see student visa guidance for more information.
Glasgow is Scotland's biggest & most cosmopolitan city
Our campus is based right in the very heart of Glasgow. We're in the city centre, next to the Merchant City, both of which are great locations for sightseeing, shopping and socialising alongside your studies.
Life in Glasgow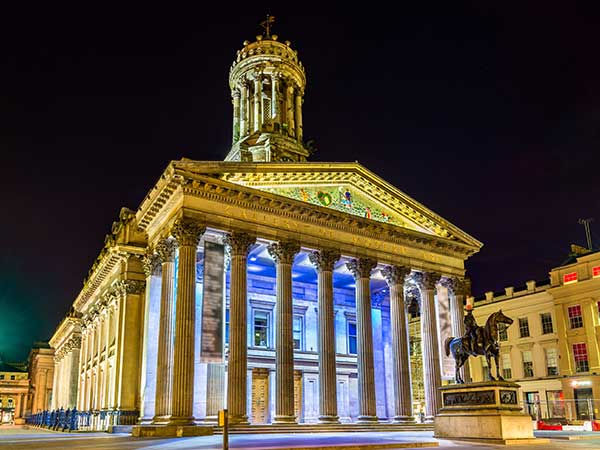 How can I fund my studies?
Go back
International Students
We have a number of scholarships available to international students. Take a look at our scholarship search to find out more.
Back to course
Careers
Undertaking a degree in law at the University of Strathclyde will help you to gain confidence and develop persuasive oral communication skills. You'll also develop excellent written communication skills, being able to write concisely and pay attention to detail.
You'll be able to show excellent research and analytical skills alongside being able to interpret and explain complex information clearly to a wide range of audiences.
As a Law student, you'll also be able to formulate sound arguments, think laterally and develop strong problem-solving skills.
Practising law
Strathclyde LLB graduates are eligible to undertake further professional legal training to become a qualified lawyer.
For intending solicitors, at present, this requires you to take the Diploma in Professional Legal Practice in Scotland or the Legal Practice Course in England. Entry onto both the Diploma in Scotland and the Legal Practice Course in England is competitive with places awarded on the basis of academic merit. Graduates of these courses then need to complete a two-year traineeship/training contract with a law firm to complete their legal training. Applications are made directly to law firms and there's increasing competition for traineeship/training contract places each year.
Students interested in becoming a Barrister in England at present must undertake the Bar Professional Training Course followed by a pupillage at a barristers chambers. Entry to the Bar Professional Training Course is extremely competitive with students required to sit and pass the Bar Course Aptitude Test. Any students interested in the Bar in England should note that the Bar Standards Board requires you to hold a minimum of a 2:2 Honours classification in your law degree.
Graduates wishing to join the Scottish Bar, as an advocate, have to do a one year Bar traineeship in a solicitors firm. This is followed by nine months 'devilling' (training) with an existing advocate.
Information on qualifying as a solicitor in England and Wales can be found on the Solicitors Regulation Authority website. Information on qualifying as a barrister in England and Wales can be found on the Bar Standards Board website.
Further information on qualifying as a solicitor or a Barrister in Northern Ireland is available from Queens University Belfast. Students who wish to meet the Northern Ireland Evidence requirement can take an elective Honours module on the Law of Evidence in their fourth year of study.
Careers outwith the legal sector
While the skills you'll gain are highly sought after in the legal sector, they're also highly transferable to other career areas. Law graduates who don't want to work in the legal sector often move into areas such as:
Accountancy & Finance
Tax
Human Resource Management
Business Development
Civil Service
Police & Prison Services
Graduates may also work in advocacy and advisory roles such as:
Citizens Advice
Victim Support
Roles working with refugees and asylum seekers
Regulatory roles within Health and Safety and Trading Standards
Back to course
Apply
Part-time applicants who wish to apply to the University of Strathclyde should use the 'Direct Applications' link below.
We have limited places available via clearing. Please email your degree certificate and transcript to studywithus-hass@strath.ac.uk who will let you know if you're eligible to apply via clearing.
Law (Clinical) (Graduate Entry) (
2

year entry)
Law (Clinical) (Graduate Entry) (
2

year entry)
Law (Clinical) (Graduate Entry) (
2

year entry)