Missed the UCAS deadline? We remain open for applications for September 2023 entry.
Key facts
UCAS Code: M115

Accreditation: Law Society of Scotland

Facilities: Strathclyde Law Clinic
Study with us
an accelerated three-year option where you can begin study in second year of the standard LLB
gain practical court-room experience through the Mooting Society and enter competitions
develop your legal skills as a member of Scotland's largest student-run Law Clinic
benefit from high-quality research-led teaching at one of Scotland's leading providers of legal education
Back to course
Why this course?
The Law School at Strathclyde is one of Scotland's leading providers of legal education.
Studying Law concerns the obligations, duties and rights of every member of society in relation to their neighbours and to society.
This course offers you the opportunity to undertake a law degree recognised in Scotland.
You'll gain in-depth knowledge of Scots law in a department that puts special emphasis on experiential learning.
We're home to Scotland's biggest student-run law clinic, which offers a unique, real-world, learning environment, and to Ardcalloch, a virtual community where the legal issues of everyday life are played out.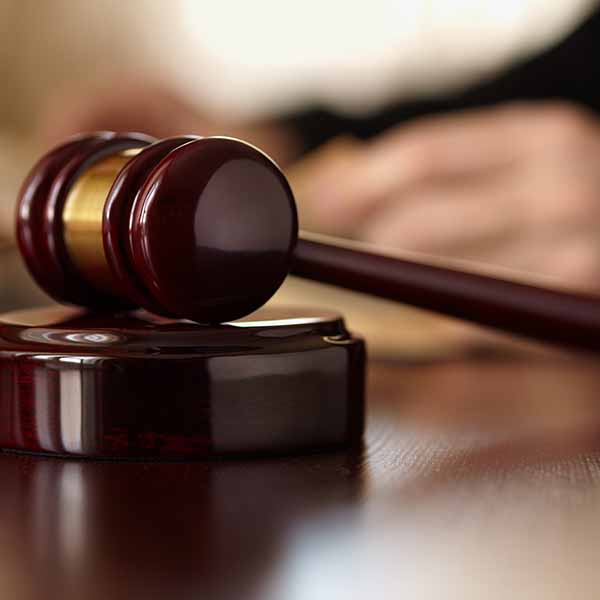 What you'll study
This is an accelerated programme for graduates from other disciplines. You'll study a three-year LLB condensed into two years covering all the required professional subjects required by the Law Society of Scotland to practice as a solicitor in Scotland. You'll be given the opportunity to take additional subjects required for practising as an advocate if you so wish.
Depending on performance, there may be an opportunity for you to proceed to an Honours year.
First year of study
(Scots) Criminal Law, Law & Society, Legal Methods, Legal Process, Public Law 1, (Scots) Voluntary Obligations: Contract & Promise, (Scots) Domestic Relations.
Second year of study
Public Law 2, Commercial Law, (Scots) Property, Trusts and Succession, European Union Law, (Scots) Involuntary Obligations: Delict and Unjustified Enrichment, Evidence plus one elective class.
Third year of study (optional)
As an Honours student, you'll take four elective classes as well as writing an 11,000-word dissertation. Formal lectures are replaced by seminars in the final year.
Facilities
Law Clinic
Strathclyde's Law Clinic is run by students for members of the public who cannot afford a lawyer and are not eligible for legal aid.
More than 200 of our students are now involved and regularly represent clients in Small Claims and Sheriff Courts.
Students admitted to membership of the Strathclyde Law Clinic are able to follow the LLB (Clinical) programme.
Students receive basic training in legal skills, such as interviewing, negotiation and advocacy and (in the Clinical Legal Practice course) reflecting on experiences and on the ethics and justice of legal practice. Assessment in relevant courses such as Employment Law and Housing Law will be partly on the basis of students' handling of cases.
Find out more about our Law Clinic.
How to become a lawyer
There are different routes to a career in law. The choices you make now can affect the steps you would need to take to achieve your desired career in law. Here we explore the process of becoming a lawyer in Scotland and look at the different roles available within the law profession.
How to become a lawyer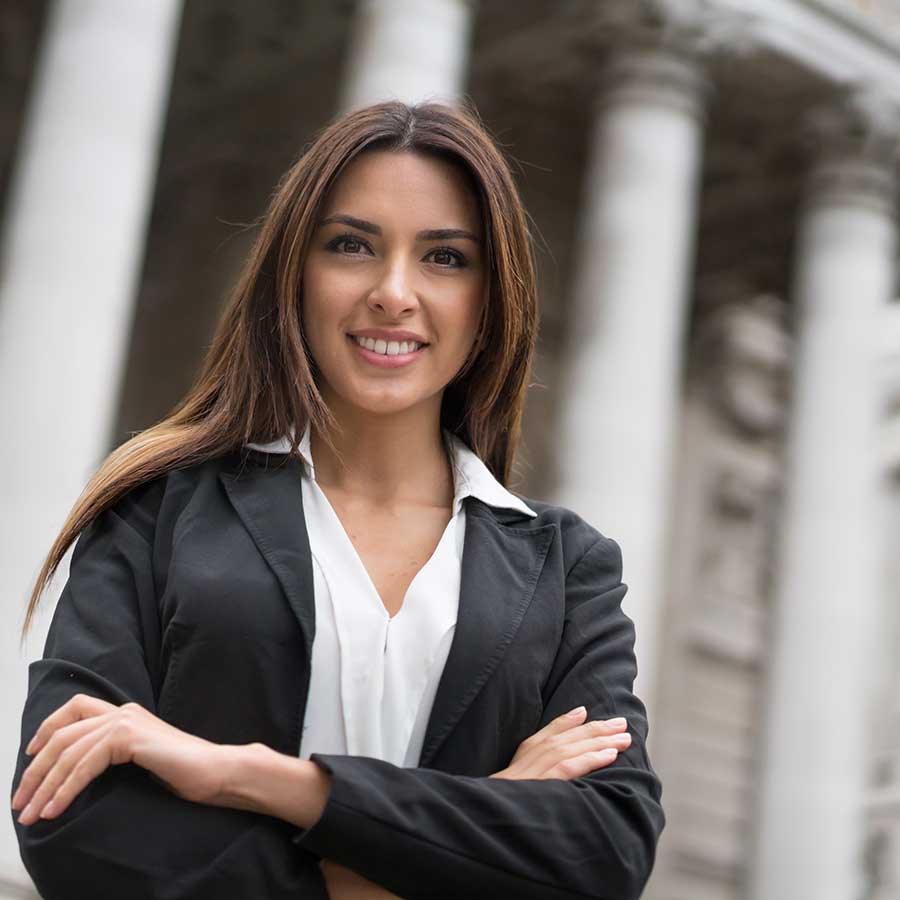 This course considers everything from the theory of why and how someone is held responsible for criminal actions, to many specific crimes, including murder, the less serious crimes of personal violence, crimes of dishonesty, breach of the peace and attempting to pervert the course of justice.
This class engages with some challenging problems faced by law within contemporary society. It introduces students to some aspects of the social, political, and ethical conditions in which law operates. It deals with the interaction of law with justice, politics, morals and equality. The course will examine the role and challenges of law in times of social change. The course is structured around three key themes:
legal reasoning
law & politics
law & social change
The aims of this class are to:
provide you with a basic knowledge of the history, structure and institutions of the Scottish legal system
provide you with the skills required to find, interpret and analyse the law applicable in Scotland, from all their various sources
introduce you to competing conceptions of law
introduce you to legal reasoning
The aims of this class are to:
enable students to comprehend the structure, function, operation and proposals for reform of the courts and tribunals in Scotland
introduce students to the institutions and people involved in legal processes in Scotland
expose students to an established body of socio-legal scholarship on legal process and to encourage students to use this knowledge to critically assess liberal rule of law ideology
consider the professional personnel who inhabit the legal world and to examine within broader social and comparative context their respective roles and functions, their recruitment, training, complaints procedures and disciplinary sanctions
explore on a comparative basis social, political and economic issues in relation to the provision of legal services in Scotland
The aims of this class are to develop knowledge and critical analysis of:
the nature of the United Kingdom constitution, including the ways in which the constitution has changed in recent decades, and key proposals for further reform
the sources of constitutional rules, both legal and non-legal
the central principles of the constitution, including democracy, the rule of law, the separation of powers, the sovereignty of Parliament, responsible government, and fundamental human rights
the structure, composition, functions and powers of legislative, executive and judicial institutions in Scotland and the United Kingdom
the impact of European Union membership on the location of power within the United Kingdom constitution, and of the relevance of European human rights law
Voluntary Obligations: Contract & Promises
While the most obvious aim of this course is to familiarise students with Scottish contract law and voluntary obligations, this aim may be divided into a number of sub-aims. They are as follows:
to place voluntary obligations within the general framework of Scots Law
to place the Scots law of voluntary obligations within its European context
to analyse and explain how contracts and promises are formed
to analyse and explain how voluntary obligations may be vitiated and on what grounds their validity may be challenged
to analyse and explain the substance of contracts and how the inclusion and exclusion of rights and liabilities is circumscribed by law
to analyse and explain how contracts break down or otherwise come to an end and the remedies available when they do
Family law concerns the control which the law exerts over domestic relationships and families; it affects everyone to a greater or lesser degree.
Topics include:
the legal status of children, parental responsibilities and rights and the upbringing of children - including issues in adoption and fostering, local authority care and the Children's Hearing system
legal consequences of marriage/civil partnership
divorce - including what happens to the family and its financial consequences
unmarried domestic relations, opposite-sex and same-sex
Following on from Public Law 1, Public Law 2 aims to consolidate knowledge and understanding of constitutional and administrative law. Students taking this class will be required to have taken Public Law 1 in the first year. It'll build upon knowledge of the key concepts and institutions of the UK constitution.
As a second year class, its rationale is to give you the opportunity to progress from an understanding of the constitution to an understanding of the role of the law in the constitutional control of public power. This course encourages you to adopt an evaluative and critical stance towards ongoing constitutional developments. The course will focus on control of administrative action, both by the judiciary and by ombudsmen. The protection of individual rights will be a key feature, focusing on judicial protection but also encompassing the role of human rights institutions in the UK and Scotland. The future control of public power will be discussed, including topical debates concerning constitutional reform in this area.
Commercial law is a second year compulsory subject on the LLB (and LML) degree. The class provides you with an understanding of commercial law in a Scottish context. It partially meets the commercial law subject requirements and related skills outcomes of the Law Society of Scotland and the Faculty of Advocates (albeit that some of the commercial professional topics, eg sale of goods and insurance law, are dealt with by other courses).
Building on the knowledge you acquire in first year, the general academic objective of the course is to examine the basic principles and rules concerning core aspects of commercial law, including the main principles of agency, partnership and company law, the law relating to various methods of payment (including consumer credit and bills of exchange) the rules governing the ways in which creditors can 'secure' repayment of a debt (eg through taking personal guarantees from third parties for repayment of the debt, or by establishing rights in security over debtor property); the basic principles of diligence; the consequences of both corporate and individual debtor inability to repay debts (corporate insolvency and personal bankruptcy respectively).
While the focus of the class is on 'a black letter' analysis of relevant statutory and common law in the broad commercial area, in order to aid understanding of relevant principles, the class also examines the policy rationales underlying the current law and recent and projected reforms in this area.
Property Trusts & Succession
The general rationale of this class is to provide you with a contemporary understanding of the law of property, trusts and succession in Scotland, and to meet Law Society of Scotland requirements in this subject-area.
The EU law class focuses on the constitutional and institutional order of the EU as well as on the internal market. To this end, the class looks at the European integration process, the EU institutions, EU competences, the decision-making process within the EU, the principles underpinning the EU legal order and the principles governing the internal market.
Involuntary Obligations: Delict & Unjustified Enrichment
The design of this class is primarily aimed at enhancing your ability to read cases, deal with case law and apply the techniques of case-analysis and common law development.
You'll acquire an in-depth and up-to-date knowledge and understanding, from both a legal and a social perspective, of the rules of law governing involuntary obligations, that is to say the law of delict and the law of unjustified enrichment.
You'll acquire the ability to apply the rules of law to particular fact situations in order to provide definitive answers to the problems exposed in these situations.
You'll develop critical and reasoning skills, giving you the ability to make and present personal and informed judgments on the rules of law and their application within the domestic legal system.
The main focus of the course is on providing an overview of how the handling and proving of facts works in law and how this interacts with the law of evidence. The emphasis is on understanding and application, rather than the learning of the specific details of legal rules.
The course has three general academic aims:
to introduce students to theoretical and practical issues relating to the use and proof of facts in the Scottish legal system
introduce students to the central concepts, rules and principles of the Scots law of Evidence
give students an understanding of the interrelationship between the theory, practice and law relating to the use and proof of facts in the Scottish legal system
You will choose one elective class
As an Honours student, you will complete four elective classes as well as writing an 11,000 word dissertation.
Assessment
We use many different methods of assessment, in addition to exams and course work.
Students from all years can participate in various mooting competitions and Strathclyde has impressive success rates in these.
Many students have also competed successfully in national and international mediation competitions.
Learning & teaching
As well as lectures, tutorials and seminars, our teaching methods include experiences such as the Law Clinic and legal practice.
Chat to a student ambassador
If you want to know more about what it's like to be a Humanities & Social Sciences student at the University of Strathclyde, a selection of our current students are here to help!
Our Unibuddy ambassadors can answer all the questions you might have about courses and studying at Strathclyde, along with offering insight into their experiences of life in Glasgow and Scotland.
Chat to a student ambassador
Back to course
Fees & funding
All fees quoted are for full-time courses and per academic year unless stated otherwise.
Fees may be subject to updates to maintain accuracy. Tuition fees will be notified in your offer letter.
All fees are in £ sterling, unless otherwise stated, and may be subject to revision.
Annual revision of fees
Students on programmes of study of more than one year should be aware that tuition fees are revised annually and may increase in subsequent years of study. Annual increases will generally reflect UK inflation rates and increases to programme delivery costs.
Go back
Scotland

£8,500

England, Wales & Northern Ireland

£8,500

International

£19,300

Students are advised to research funding their course well in advance of commencing their studies.

University preparation programme fees

International students can find out more about the costs and payments of studying a university preparation programme at the University of Strathclyde International Study Centre.

Additional costs

No additional costs for law modules and all compulsory material is in the library.

International students may have associated visa and immigration costs. Please see student visa guidance for more information.

Available scholarships

Take a look at our scholarships search for funding opportunities.
Find out what our students think
How can I fund my studies?
Go back
International Students
We have a number of scholarships available to international students. Take a look at our scholarship search to find out more.
Back to course
Careers
Most Strathclyde LLB graduates enter the legal profession after completing the Diploma in Professional Legal Practice and a two-year traineeship in a law firm.
Trained Scottish lawyers are increasingly in demand in England and abroad.
There are also many job opportunities for legally-trained graduates in areas such as finance, management consultancy, teaching, central and local government, human resource management, social work and education.
Law graduates can enter many of these immediately after obtaining an LLB. For others it may be necessary to consider a one-year postgraduate course.
Where are they now?
Recent job titles include:*
Environmental Consultant
Trainee Solicitor
Recent employers include:
Crown Office and Procurator Fiscal Service
DEBRA
*Based on the results of the national Destinations of Leavers from Higher Education.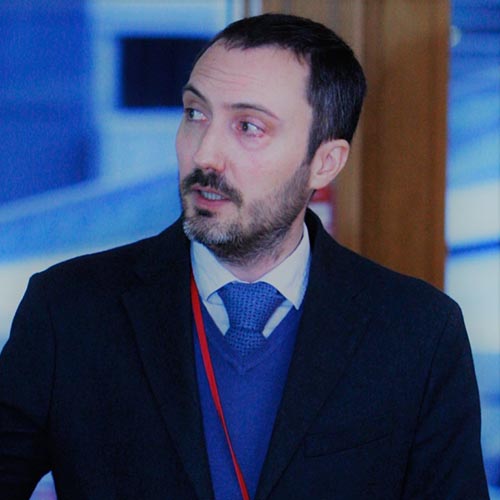 I teach international and EU environmental law. In order to properly understand the regulatory and institutional features of the different areas of environmental regulation, students must be confronted with the scientific, social, economic and political complexities of largely transnational processes that shape the content and implementation of environmental law.
Antonio Cardesa-Salzmann
Programme leader
Glasgow is Scotland's biggest & most cosmopolitan city
Our campus is based right in the very heart of Glasgow. We're in the city centre, next to the Merchant City, both of which are great locations for sightseeing, shopping and socialising alongside your studies.
Life in Glasgow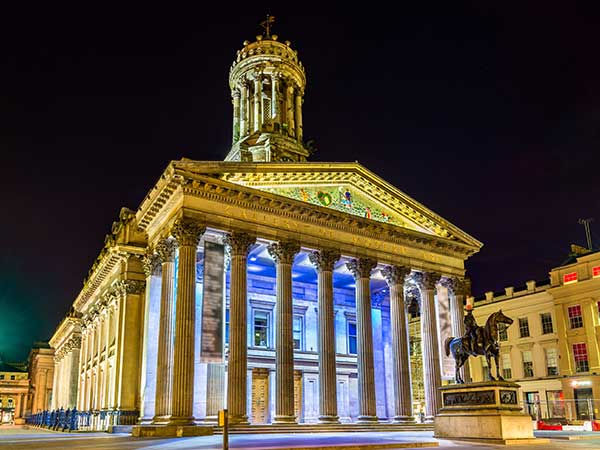 Back to course
Apply
Part-time applicants who wish to apply to the University of Strathclyde should use the 'Direct Applications' link below.
We have limited places available via clearing. Please email your degree certificate and transcript to studywithus-hass@strath.ac.uk who will let you know if you're eligible to apply via clearing.
Law (Graduate Entry) (
2

year entry)
Law (Graduate Entry) (
2

year entry)
Law (Graduate Entry) (2nd year entry) - part-time
Have you considered?
We've a range of courses similar to this one which may also be of interest.