Mechanical Engineering BEng (Hons)

Aditya Prakash
Aditya is in his fourth year of Mechanical Engineering. He is here as part of an articulation programme, so completed his first two years at Manipal University in India. Here he tells us what it's been like studying at Strathclyde...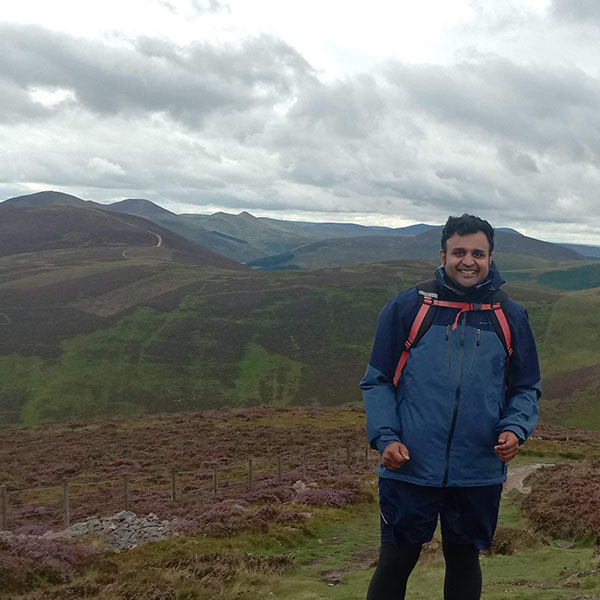 Why Strathclyde
I first heard about Strathclyde through a friend from my hometown in India who graduated from Strathclyde with an MEng a year before I transferred from my previous university in 2019. At the same time, I had been interacting with Prof. Galloway since August 2017 at various foreign university information sessions organised at my previous university in Manipal, India.
I chose the University of Strathclyde at it is one of the top universities in the UK for Mechanical Engineering. My interaction with faculty members prior to my enrolment also gave me a fair idea on what students can expect in terms of academic support. Also, the opportunity to live in a vibrant city like Glasgow was something I was not prepared to pass on.
My course highlights
The curriculum at Strathclyde lays strong emphasis on design principles in the latter half of the BEng (Hons) programme. In particular, working on my dissertation has opened my eyes to a career in research, in addition to opportunities in industry.
The highlight of my studies so far is definitely the Year 3 Design Project. The yearlong group project involves creating a concept on the basis of a brief and design, including the calculations to validate the design.
Following this, the group moves on to the practical phase, where students can access the laboratory facilities (3D printing, machine tools such as lathe, drills, etc) in order to prototype the design. Once the prototype is ready, the students can test the model on a test-bed in order to optimise their design. The entire project is an exercise in product development, where team management and cost-effectiveness are key factors to success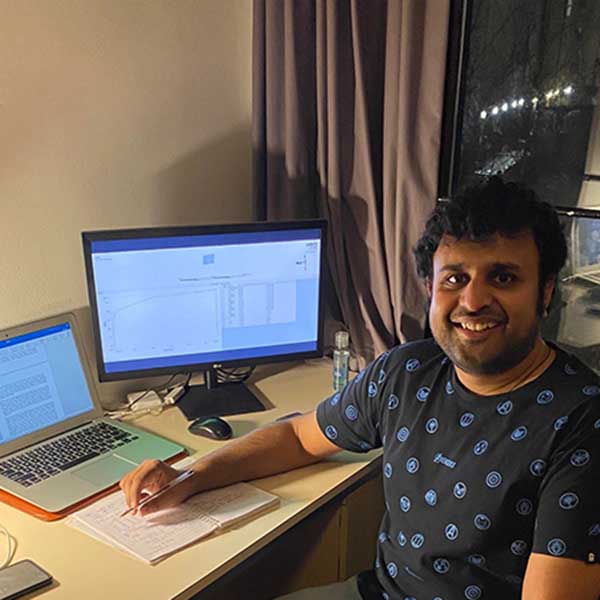 Online learning
The move to online learning has been relatively smooth. The process was handled well and both teaching staff and students have quickly adapted to the new mode.
The online classes have been organised as they would have been in person. Also, it is possible to ask any questions / doubts on zoom through the chat function or enabling one's microphone and the lecturers have been equally proactive in ensuring that doubts are addressed.
Since lectures are recorded, it is possible to re-watch them as many times as I want to. In addition, the comfort of being able to learn from my accommodation is a particular advantage.
I have been able to contact staff regularly via email or the MyPlace forum, to which they have been quite receptive. The students have formed an online group on facebook / discord in order to chat with each other in the absence of in-person interaction.
I've been studying on campus, while living in the Halls. In the absence of interaction with my classmates, I have managed to forge deeper than usual bonds with flatmates because we are spending a lot of time together. So, although I have experienced some isolation at times, living with other students has made the whole online learning process much more manageable.
Final thoughts
Looking to the future, I would like to pursue a career in design and manufacturing. Currently, I am applying for a research based post-graduate programme in mobility engineering. As one of the top universities for Mechanical Engineering in the UK, a degree from Strathclyde is a passport to many opportunities in industry and research. The curriculum at Strathclyde is very relevant and sets a solid foundation for future success.
In addition to an excellent academic environment, I have felt constantly supported at every step of the way right from the time I set foot on campus. Glasgow is also an excellent place to study, with a variety of options for recreation. As a student from a reasonably large Indian city, Glasgow is probably the most appropriately sized city I have lived in. Every point is within walking distance or easily accessible by public transport. There are also many open green spaces in order to spend quality time in the outdoors. For example, I spend a lot of time cycling in the Glasgow Greens along the River Clyde.
The degree from University of Strathclyde is a great first step for a good higher education and career.
Student support
We're here to support and help you throughout your time at Strathclyde. All of our services are available to all students.