Key facts
UCAS Code: F3F3

Accreditation: Institute of Physics

Study abroad: options available through Erasmus & other student exchange programmes
Study with us
benefit from a Masters-level degree to pursue an academic or research-related career
learn from academics at the forefront of their research field
undertake an extended project in your final year
opportunity to undertake an industrial placement
Back to course
Why this course?
This integrated Masters programme is for students who wish to follow a research career in physics. The course provides in-depth learning and additional research opportunities for highly ambitious and motivated students. The degree is designed to accept students directly into second year.
What you'll study
Year 1
All classes are compulsory and you will study the foundations of physics. Classes will cover mathematics, mechanics and waves, electromagnetism and quantum physics. You'll undertake practical work in the teaching laboratory. In addition to this you will also be introduced to the programming language Python and start to learn the basis of computational physics.
Year 2
All classes are compulsory and will increase your understanding of physics and mathematics topics developed in first year. You'll extended your knowledge of scientific computing and the laboratory work becomes more sophisticated, recognising your growing maturity as a physicist.
Year 3
In addition to extending your study of quantum physics and electromagnetism you will be introduced to new topics centred on solid state physics, thermal and statistical mechanics. You will also take a more advanced mathematics class. The laboratory work undertaken in Year 3 is aimed at further developing your laboratory skills in readiness for the fourth-year project. A key part of being a physicist is the communication of your understanding of the subject and in third year you will take classes designed to enhance the communication skills acquired in Years 1 and 2. You'll also select elective classes.
Year 4
You'll undertake a project in research labs supervised by a member of staff in the department. You can select optional classes from topics as diverse as nanoscience, photonics through to quantum optics.
Year 5
This year includes an extended project, which follows on from the project work undertaken in fourth year together with a class that develops the skills to start successful research. These classes are taken in the first semester. In the second semester you can select classes from a range of optional classes which link to those taken in fourth year.
Industrial placement
We recognise the key links between physics and industry and many start-up companies and Small and Medium Enterprises (SMEs) in Scotland owe their existence to physics-based ideas. This is why we offer our students the chance to undertake an industrial placement during the break between Year 3 and Year 4. These placements are offered on a competitive basis.
Study abroad
You'll have the opportunity to spend either a full year or a semester abroad studying under the Erasmus programme, in the case of EU countries, or student exchange programmes with many universities in North America, Canada and the rest of the world.
Major projects
In fourth and fifth year, you'll undertake research projects that cover an area of physics identified by an academic member of staff. The fifth year project is extended and will run over the summer vacation as well.
Postgraduate studies
This degree is designed for students to enter PhD programmes.

Experimental Physics
This class is an introduction to working in a laboratory environment. You'll undertake experiments related to the taught components of the first year physics curriculum, learning how to use standard equipment and handle experimental uncertainties.
Mechanics & Waves
This class is an will provide you with an understanding of motion of simple mechanical systems, gravitation and simple harmonic motion. You'll also learn about the fundamentals of wave propagation and the superposition of waves as well simple optical phenomena such as diffraction.
Quantum Physics & Electromagnetism
This class is designed to introduce you to quantum mechanics and electromagnetism. It highlights experimental observations that resulted in the development of quantum mechanics, such as the photoelectric effect and blackbody radiation. In terms of electromagnetism, you'll cover basic electrostatics such as Gauss's law and magnetostatics.
Mathematics
We will introduce you to the mathematics necessary to support the physics curriculum. The classes will cover topics ranging from differentiation and integration, complex numbers, an introduction to linear algebra and vectors.
Computational & Physics Skills
Here you will start to use Python to write simple programmes to model physical systems. To enhance your programming skills you will complete a group project and use the output from this project to develop communication skills by preparing a poster presentation. You will also start to develop employability skills.
Experimental Physics
This class is an extension of Experimental Physics from year 1. You'll undertake more complex experiments that are related to the taught components of the second-year curriculum. You'll see the statistical origin for experimental uncertainties.
Mechanics, Optics & Waves
This class builds on Mechanics and Waves from year 1. You'll be introduced to special relativity, the vector treatment of rotational motion and the behaviour of systems when forced to oscillate. To extend your understanding of wave phenomena you'll be introduced to the wave equation, Fresnel and Fraunhofer diffraction and the operation of lasers.
Quantum Physics & Electromagnetism
This class builds on the material you learned in year 1. you'll be introduced to the probabilistic nature of quantum mechanics and you'll develop a vector model of electromagnetism.
Mathematics
The topics covered in these classes will extend the mathematics seen in first year. You will cover many different topics including probability distributions, ordinary and partial differential equations, and Fourier series and transforms.
Computational & Physics Skills
In this class you will build on the Python programming seen in year 1 and be introduced to a range of computational techniques that will make modelling and solving physical system straightforward. Again there will be a group project which will be used to enhance your skills and there will be further interactions with the Careers Service.
Experimental Physics
This module extends the laboratory work developed in years 1 and 2. The laboratory work is open ended so you're able to fully explore the experiments in preparation for the final year project.
Quantum Physics & Electromagnetism
Building on what you learned in year 2, this module will extend your understanding of quantum mechanics. We'll introduce advanced concepts like time independent perturbation theory and electromagnetism by exploring the wave like nature of electromagnetism as predicted by Maxwell's equations.
Condensed Matter Physics
Here you'll cover condensed matter physics and be introduced to concepts such as the Fermi surface, superconductors, phonons and other forms of collective excitations.
Gases, Liquids & Thermodynamics
This module covers the physics of gases and liquids and the fundamentals of thermodynamics. We also present various distributions such as Maxwellian, Fermi-Dirac and Bose-Einstein.
Plus one or two Optional classes from:
Communicating Physics
This module will develop your knowledge base and transferable skills in preparation for the project undertaken in years 4 and 5 of the course. It focuses on effective and concise communication of complex information through oral, written and graphical presentations, literature and group-work skills.
Computational Physics
During this module, you'll be introduced to the best practises in software development, and the numerical methods that are most commonly used to solve physical problems.
Mathematical Physics
This module will teach you mathematical problem-solving techniques to aid in solving physics problems from quantum mechanics, statistical mechanics and thermal physics, solid state physics and electrodynamics.
Physics project
The aim of this module is to help you develop as an enquiring, independent physicist, by undertaking a project. You'll be under the supervision of a member of staff from the department.
Research Skills
You'll be introduced to the processes associated with applying for research funds and assessing proposals for research funding along with elements of the ethics of research.
Plus three Optional classes from:
Topics in Physics
Here you'll be introduced to state-of-the-art developments in generation and use of charged particles in various forms such as free electron beams, plasmas and astrophysical plasmas.
Topics in Solid State Physics
Here you'll track the development of key concepts in solid state physics and how these concepts can be exploited to form functional optical and electronic devices.
Topics in Nanoscience
In this module, you'll be introduced to nanoscience. Specifically, the course will address concepts relating to Nanoparticle production, characterisation and structure before progressing to the physics associated with molecular nanoscience. It will include molecular forces and the techniques used to investigate these forces.
Topics in Photonics
During this module you'll gain an insight into laser physics, laser optics and nonlinear optics as used in many photonic laboratories.
Topics in Computational & Complex Systems in Physics
During this module we'll present the ideas and concepts associated with complexity physics and to the use of computer simulations to demonstrate these processes.
Topics in Theoretical Physics
In this module we'll demonstrate the large scale structure of space-time.
Topics in Quantum Optics
Here you'll learn about modern experimental and theoretical developments in the field of quantum optics and atom optics.
Topics in Atomic, Molecular & Nuclear Physics
This class aims to give a general overview and understanding of atomic and molecular physics and relate these to practical applications and related fields of study.
Project
This is the MPhys Project. It's designed to follow on from the BSc project undertaken in Year 4 and will help you further develop as an independent learner.
Plus three Optional classes from:
Advanced Topics in Physics
This class provides an introduction to advanced applications of ultra high intensity laser.
Advanced Topics in Solid State Physics
The aim of this class is to introduce advanced concepts associated with the physics of nano-scale structures. This will be underpinned by exposure to relevant key concepts in modern condensed matter physics and optics. Modern computational methods to investigate these systems.
Advanced Topics in Nanoscience
The aim of this class is to introduce the advanced imaging and microscopy techniques associated with modern nanoscience. This will be underpinned by the physics required for a thorough understanding of these methods, including the Molecular Physics of absorption and fluorescence and the Optical Physics relating to microscopy and imaging in the visible and X-ray regions of the electromagnetic spectrum.
Advanced Topics in Computational & Complexity Physics
You'll extend your awareness of self-organisation and complexity in natural sciences.
Advanced Topics in Theoretical Physics
Here we cover topics in advanced mechanics both classical and quantum by introducing you to the concepts of Lagrangians, Hamiltonians and more in depth study of fields.
Advanced Topics in Quantum Optics
This class introduces modern developments in the field of quantum optics and light-matter interactions.
Advanced Topics in Electromagnetism & Plasma Physics
This class introduces you to the primary methods for transmitting and manipulating electromagnetic waves and the interaction of these waves with plasmas.
Learning & teaching
Teaching methods include lectures, tutorials, interactive learning using both personal response systems and web-based teaching resources, directed laboratory work, group-based learning and self-paced project work.
Assessment
Assessment methods include exams, continuous assessment, written reports, moderated peer assessment in tutorials and workshops, talks and poster sessions.
Back to course
Entry requirements
Entry requirements are for September 2023 entry.
Required subjects are shown in brackets.
Highers

AAAB/ AABBB

(Physics B, Mathematics B)

BBBB

(Physics B, Mathematics B)

A Levels

Standard entry requirements*:

ABB

(Physics and Mathematics)

International Baccalaureate

Standard entry requirements*:

Year 1 entry: 32
(Physics HL5, Mathematics HL5)

Year 2 entry: 34
(Physics HL6, Mathematics HL6)

Contact us if you have other qualifications

HNC/HND

Considered on an individual basis; contact us for advice

International students

View the entry requirements for your country.

Deferred entry

Accepted
Additional information
In sixth year it is advisable to take both Advanced Higher Physics and Mathematics.
*Standard entry requirements
Offers are made in accordance with specified entry requirements although admission to undergraduate programmes is considered on a competitive basis and entry requirements stated are normally the minimum level required for entry.
Whilst offers are made primarily on the basis of an applicant meeting or exceeding the stated entry criteria, admission to the University is granted on the basis of merit, and the potential to succeed. As such, a range of information is considered in determining suitability.
In exceptional cases, where an applicant does not meet the competitive entry standard, evidence may be sought in the personal statement or reference to account for performance which was affected by exceptional circumstances, and which in the view of the judgement of the selector would give confidence that the applicant is capable of completing the programme of study successfully.
**Minimum entry requirements
Widening access
We want to increase opportunities for people from every background. Strathclyde selects our students based on merit, potential and the ability to benefit from the education we offer. We look for more than just your grades. We consider the circumstances of your education and will make lower offers to certain applicants as a result.
Back to course
Fees & funding
All fees quoted are for full-time courses and per academic year unless stated otherwise.
Fees may be subject to updates to maintain accuracy. Tuition fees will be notified in your offer letter.
All fees are in £ sterling, unless otherwise stated, and may be subject to revision.
Annual revision of fees
Students on programmes of study of more than one year should be aware that tuition fees are revised annually and may increase in subsequent years of study. Annual increases will generally reflect UK inflation rates and increases to programme delivery costs.
Go back
Scotland

2023/24: TBC
2022/23: £1,820

Fees for students who meet the relevant residence requirements in Scotland are subject to confirmation by the Scottish Funding Council. Scottish undergraduate students undertaking an exchange for a semester/year will continue to pay their normal tuition fees at Strathclyde and will not be charged fees by the overseas institution.

England, Wales & Northern Ireland

£9,250*

*Assuming no change in fees policy over the period, the total amount payable by undergraduate students will be capped. For students commencing study in 2023/24, this is capped at £27,750 (with the exception of the MPharm and integrated Masters programmes), MPharm students pay £9,250 for each of the four years. Students studying on integrated Masters degree programmes pay an additional £9,250 for the Masters year with the exception of those undertaking a full-year industrial placement where a separate placement fee will apply.

International

£22,450

University preparation programme fees

International students can find out more about the costs and payments of studying a university preparation programme at the University of Strathclyde International Study Centre.

Available scholarships

Take a look at our scholarships search for funding opportunities.

Additional costs

Course materials & costs:

At present, the department charges students £5 for lecture notes in PH 151 and PH 152. These notes are supplied by the University printers. Digital copies of notes are published on MyPlace for students to download.

A recommended textbook that comes with an online homework system is priced at £75 and covers both first and second-year material. If students don't wish to buy this text, the department issues the homework in paper copy for students to hand in for marking.

This process is currently under review, as the department are considering moving to an online textbook. This will be priced at £30 and accessed through MyPlace.

Other costs:

The department supplies students with lab books (£1) for recording data through years 1-3. First-year students are supplied with USB keys (£10) for the collection of data. Personal response handsets are also available at lectures.

Visa & immigration:

International students may have associated visa and immigration costs. Please see student visa guidance for more information.
How can I fund my studies?
Go back
International Students
We have a number of scholarships available to international students. Take a look at our scholarship search to find out more.
International students
We've a thriving international community with students coming here to study from over 100 countries across the world. Find out all you need to know about studying in Glasgow at Strathclyde and hear from students about their experiences.
Visit our international students' section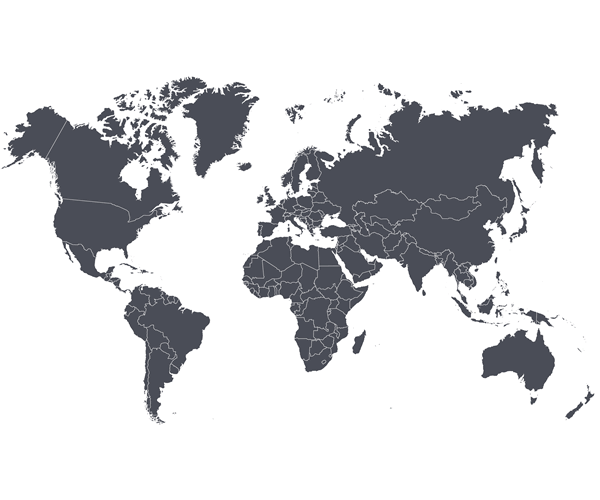 Back to course
Careers
Throughout the course, you'll develop the key skills that will make you a successful physicist and maximise your career options.
Our graduates can be found working anywhere from research and development to production and management in every field of science and industry. Some find employment as medical physicists and environmental physicists, others as petroleum engineers, patent officers as well as research scientists.
How much will I earn?
Research scientists earn a similar salary with University professors earning between £50,000 and £70,000.*
The starting salary for an NHS medical physicist as a Healthcare Scientist on the graduate-entry NHS Scientist Training Programme at Band 6 is £26,041.* This could increase to £80,000 in a management position.
Your salary in other sectors will vary.
Where are they now?**
Recent job titles include:
Graduate Training Programme Physicist
Trainee Engineer
Graduate Metering Engineer
Recent employers include:
Baker Hughes
Cascade Technologies
AMEC
Emerson Process Management
University of Birmingham
University of Edinburgh
University of Strathclyde
*Information is intended only as a guide and based on NHS salary scales.
**Based on the national Destinations of Leavers from Higher Education survey.
Glasgow is Scotland's biggest & most cosmopolitan city
Our campus is based right in the very heart of Glasgow. We're in the city centre, next to the Merchant City, both of which are great locations for sightseeing, shopping and socialising alongside your studies.
Life in Glasgow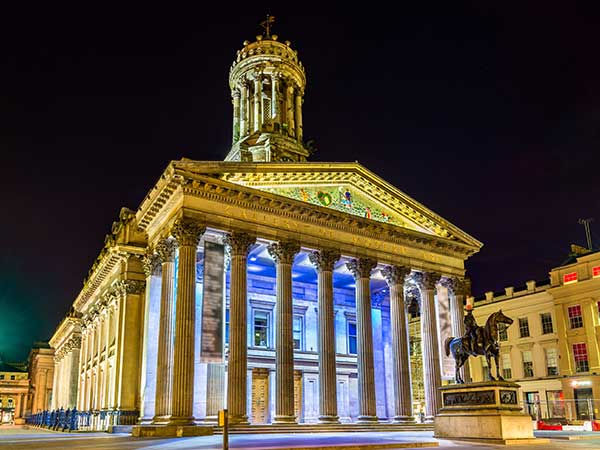 Back to course
Apply
Physics with Advanced Research (
1

year entry)
Physics with Advanced Research (
2

year entry)
Have you considered?
We've a range of courses similar to this one which may also be of interest.