Key facts
UCAS Code: CX63

Ranked: top 10 in UK for Sports Science (Complete University Guide 2022)

Work placement: school/work placement in Year 3

International experience: partner institutions in Europe, the USA, Canada or New Zealand
Study with us
develop the knowledge and skills to make a positive impact on health and physical activity in a wide range of settings
opportunities to get involved in cutting-edge, internationally-recognised research with access to human performance and body composition labs on campus
learn from top sporting coaches about their methods
Studying at East Carolina University for my third year was an incredible experience. Other highlights during my course have been going on school placement and being involved in many extra-curricular activities.
Robbie Paterson, BSc (Hons) Sport and Physical Activity
Back to course
Why this course?
This is a very topical area of study, with health concerns related to physical inactivity a growing cause for concern. With a broad range of physical activity and sport topics from which to study, we equip you with the knowledge and skills to make a positive impact in this field.
This course is delivered by staff from our Physical Activity for Health group, which has an international reputation for research, teaching and knowledge exchange in physical activity, nutrition and childhood obesity.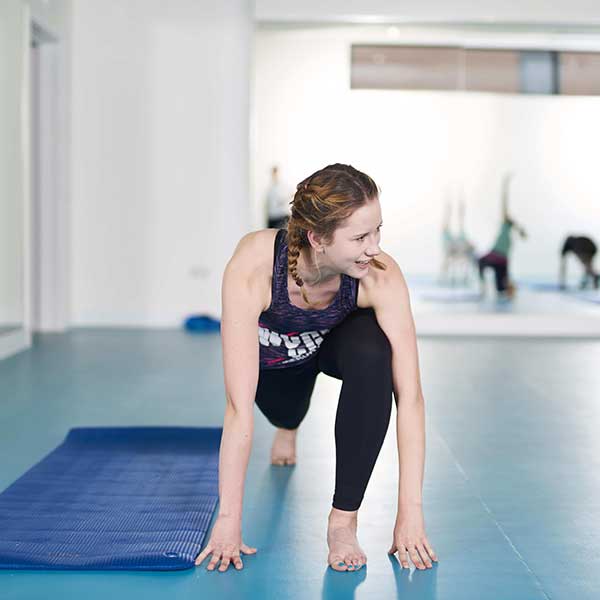 What you'll study
The first two years cover core elements of sports and physical activity, including:
Physical activity for health
Sport and physical activity psychology
Coaching and sports development
Physiology
Nutrition
Sociology in sport and physical activity
Research methods for sport and physical activity
Practical work includes:
volleyball
football
athletics
dance and health-related fitness
In years three and four, a research project leading to a dissertation is a key component of the course and students can choose from optional classes including physical activity for specialist populations, data analytics, physical education, biomechanics, sports injury, psychology and nutrition.
Increasingly through the programme, students will be expected to undertake self-study, to read around subjects and improve their writing, presentation, and research skills. The programme promotes not only academic learning and practical capability but also transferable skills and personal and professional development.
Work placement
In later years, students undertake a placement which will be spent in one or more professional settings, e.g. in a local authority facility, sports club, or sporting agency. Research methods begun in second year are developed and students may take an elective class from a wide range of options available across all University faculties.
Study abroad
We encourage our students to study abroad for a semester or full academic year. We have strong relationships with great universities in Europe and America.
Facilities
You'll have use of our Human Performance & Body Composition laboratories on campus. We also make use of the University's high-quality sports facilities including playing fields which are within easy reach of the campus.
We're ranked top 10 in the UK for Sports Science.
Assessment
Our assessment methods include:
exams (multiple-choice, short-answer and long-answer questions)
assignments, including essays and practical reports
presentations
Learning & teaching
Our teaching methods include:
lectures
small-group tutorials
laboratory sessions
practical sports sessions
placement experience
individual support sessions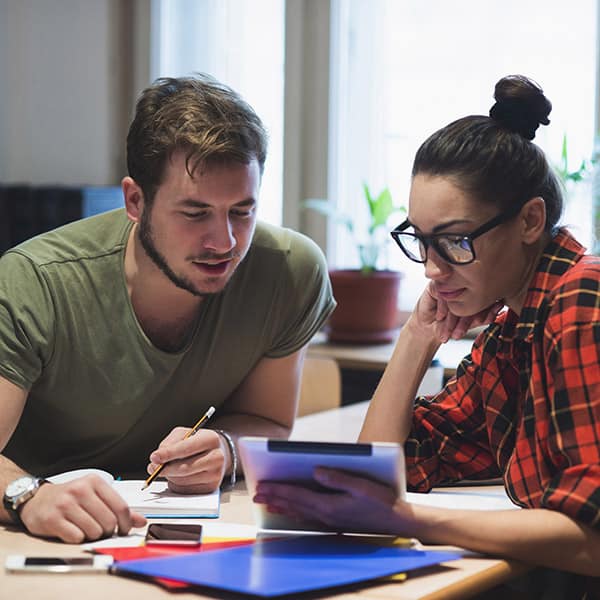 Go back
Course content
Compulsory classes
Year 1
Sport in its Social, Historical and Cultural Context 1
Foundations of Physical Activity for Health
Foundations of Sport & Physical Activity Psychology
Introduction to Human Physiology and Nutrition
Introduction to Research Methods in Sport and Physical Activity
Sports Practice 1
Year 2
Coaching Practice & Sport Development
Physical Activity for Health, Fitness & Wellbeing
Key Concepts in Sport & Physical Activity Psychology
Introduction to Research Design and Analysis
Physiology of Aerobic Exercise
Sports Practice 2
In years 3 and 4, you'll complete two or three compulsory classes in each year. You're then able to choose from a number of optional classes, and can also take an elective class from elsewhere in the University.
Year 3
Research Methods for Professions
Placement & Professional development
Data analytics in Sport Physical Activity and Health
Year 4
Dissertation Research Skills
Dissertation
Optional classes
You'll complete your curriculum by choosing from a range of optional classes. Classes offered vary from year to year but may include:
Sports Practice 3
Advanced Topics in Sport & Exercise Psychology
Practical Project in Physical Activity & Sport Development
Physical Education in Schools
Biomechanics of Human Movement
Nutrition for Health & Exercise
Sports Injury and Rehabilitation
Physical Activity with Special Populations
Our Sport and Physical Activity degree provides students with flexibility around future career choices by covering a diverse range of classes focused around both sport and performance and physical activity for health. We pride ourselves on delivering an up to date and evidence-based curriculum whilst allowing students real-word experiences in a range of placement opportunities (e.g., Active Schools, Glasgow Life, Scottish Rugby Union).
Dr Xanne Janssen, Programme Leader, BSc (Hons) Sport & Physical Activity
Glasgow is Scotland's biggest & most cosmopolitan city
Our campus is based right in the very heart of Glasgow. We're in the city centre, next to the Merchant City, both of which are great locations for sightseeing, shopping and socialising alongside your studies.
Life in Glasgow
Back to course
Entry requirements
Required subjects are shown in brackets.
Highers

1st sitting: AAAB
2nd sitting: AAABB

(English B, Maths and/or a science at B)

1st sitting: ABBB
2nd sitting: AABC

(including English B or suitable alternative subject; and Maths B or a science B)

A Levels

ABB-BBB

(GCSE English Language 6/B or Literature 6/B or equivalent, GCSE Maths and/or a science (Biology preferred) 6/B)

International Baccalaureate

36

(English SL5 or equivalent, Maths and/or a science SL5)

HNC

Year 1 entry: relevant HNC (eg Sports Coaching with Development of Sport; Fitness, Health and Exercise; and Applied Sport Science) A in Graded Unit; Higher English B (or equivalent); other courses may be considered on an individual basis

International students

View the entry requirements for your country.
Additional Information
Your personal statement must demonstrate a real commitment to sport and/or physical activity and an enthusiasm for working with others.
*Standard entry requirements
Offers are made in accordance with specified entry requirements although admission to undergraduate programmes is considered on a competitive basis and entry requirements stated are normally the minimum level required for entry.
Whilst offers are made primarily on the basis of an applicant meeting or exceeding the stated entry criteria, admission to the University is granted on the basis of merit, and the potential to succeed. As such, a range of information is considered in determining suitability.
In exceptional cases, where an applicant does not meet the competitive entry standard, evidence may be sought in the personal statement or reference to account for performance which was affected by exceptional circumstances, and which in the view of the judgement of the selector would give confidence that the applicant is capable of completing the programme of study successfully.
**Minimum entry requirements
Widening access
We want to increase opportunities for people from every background. Strathclyde selects our students based on merit, potential and the ability to benefit from the education we offer. We look for more than just your grades. We consider the circumstances of your education and will make lower offers to certain applicants as a result.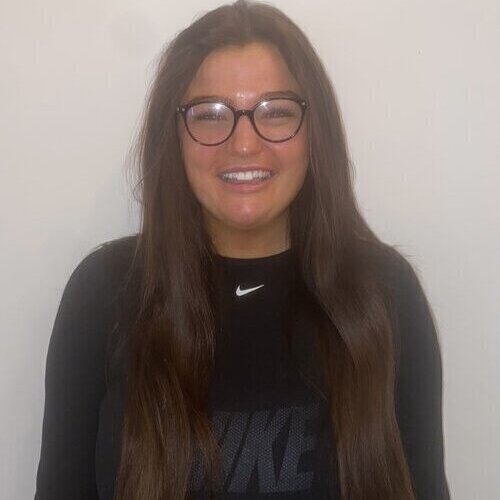 My advice to someone considering to apply for my course would be, DO IT! I'm not even half way through my course yet and I love how diverse and interesting the content is.
Mya Thompson
Back to course
Fees & funding
Go back
Scotland

2022/23: TBC
2021/22: £1,820

Fees for students who meet the relevant residence requirements in Scotland are subject to confirmation by the Scottish Funding Council. Scottish undergraduate students undertaking an exchange for a semester/year will continue to pay their normal tuition fees at Strathclyde and will not be charged fees by the overseas institution.

England, Wales & Northern Ireland

£9,250

Assuming no change in RUK fees policy over the period, the total amount payable by undergraduate students will be capped. For students commencing study in 2022-23, this is capped at £27,750 (with the exception of the MPharm and integrated Masters programmes). MPharm students pay £9,250 for each of the four years. Students studying on integrated Masters degree programmes pay an additional £9,250 for the Masters year with the exception of those undertaking a full-year industrial placement where a separate placement fee will apply.

International

£19,400

University preparation programme fees

International students can find out more about the costs and payments of studying a university preparation programme at the University of Strathclyde International Study Centre.

Additional costs

PVG scheme (Protection of Vulnerable Groups)

Students must pay for the PVG Scheme. Students who require a new PVG certificate will pay £59. If you have an existing PVG and need to add Strathclyde, the cost is £18.

Other course costs

Strathclyde University t-shirt (approx £18.00). Additional kit optional.

Placements & field trips

Travel to external sporting facilities for 3 classes; Travel to placement for 3 classes (cost for these are highly variable depending on where the student lives and where placement takes place)

Available scholarships

Take a look at our scholarships search for funding opportunities.
Please note: All fees quoted are for full-time courses and per academic year unless stated otherwise. Find out more about fees.
How can I fund my studies?
Go back
International Students
We have a number of scholarships available to international students. Take a look at our scholarship search to find out more.
Chat to a student ambassador
If you want to know more about what it's like to be a Humanities & Social Sciences student at the University of Strathclyde, a selection of our current students are here to help!
Our Unibuddy ambassadors can answer all the questions you might have about courses and studying at Strathclyde, along with offering insight into their experiences of life in Glasgow and Scotland.
Chat to a student ambassador
Back to course
Careers
Graduates are employed in areas such as coaching, health promotion and sport development, which may require additional postgraduate training.
Some choose to study postgraduate qualifications, which can lead to careers teaching in further or higher education, or careers in research.
The Sport & Physical Activity degree is also an excellent route into PE teaching, and the University runs a very successful postgraduate qualification (PGDE) as an entry to the teaching profession.
Back to course
Apply
Sport & Physical Activity (
1

year entry)
Sport & Physical Activity (
1

year entry)
Back to course
Contact us
Find out more about the programme
Due to the COVID-19 outbreak our team are working from home and can be contacted via our online enquiry form.
Have you considered?
We've a range of courses similar to this one which may also be of interest.