Senior Element Coach, the LEGO Group

Lisa Bloksgaard Markussen
Why did you pick the University of Strathclyde as an institution?
I chose Strathclyde due to its focus on educating people for the real world, rather than academia for the sake of academia.
Why did you choose your DMEM programme?
I was attracted to the idea of three parallel courses – Product Design and Innovation (PDI), Product Design Engineering (PDE) and Sports Engineering - collaborating across. I thought this would create an interesting synergy and experience working with different 'types' of people. I'm not an engineer, but rather have a designer/business way of looking at things, making PDI ideal for me. But I still learned a lot of engineering principles and ways of working, simply by doing projects across the three courses. I've used this extensively at LEGO, as everything comes down to your ability to work across departments. Without it, I'd never get anything through.
Below is a picture of the three degrees (PDI, PDE and Sports Engineering) together on a university trip to Amsterdam to visit design studios.

My favourite part of the programme was how fun the project briefs were. It was rarely traditional projects, but rather: create a shooting mechanism to attack a castle or create an automaton of my favourite Disney movie. These types of projects made me want to continue combining humour with my work, which ultimately led me to LEGO.
What was it like studying in DMEM?
I had a strong feeling that I was in charge of my education. If I wanted to put in the effort, then everything was in place to support and push me as far as I wanted to go. That included support for extra-curricular activities such as design competitions.
I never gave much thought to the facilities, because they were just there and available. It wasn't until after I left university, that I realised just how expensive 3D prints and all the prototyping materials really are.
That speaks volumes about how privileged we were.
Coming from Denmark to study, I was originally a bit nervous. But as it turned out, I met some of my best friends from day one at DMEM. I still see them frequently, even after having been away from Scotland for the past 5 years. Once Scottish people get their hooks in you, they never let go!
What key skills did you learn as part of your studies and how do you think they set you aside from other graduates entering the job market?
The breadth of skills was unique to DMEM. Many other product designers that I've later met at LEGO have beautiful portfolios of hand-drawn sketches. However, few have the full range of 3D printing, various prototyping, drawing, CAD, business design etc. That broad skillset set me apart, I think.
The breadth also gave me the opportunity to try out different design disciplines, to explore what I wanted to do. I learned that it was the creative process, rather than a single design speciality, which I love. When participating in the Enterprise Challenge and classes like New Venture Creation, I realised that designers can sometimes have an even bigger impact on organisations, when they're placed in non-design functions. That's what led me to do a Master's in Business and Management at Strathclyde, after DMEM.
Where has your career gone since you have left?
I'm currently working at LEGO as a Senior Element Coach. An element coach is a design advisor, which specialises in the LEGO building system and optimising new elements (bricks) to increase their building potential and play value.
I'm also the team lead on various cross-organisational colour projects, such as introducing new colours like Teal and Vibrant Coral to the LEGO portfolio.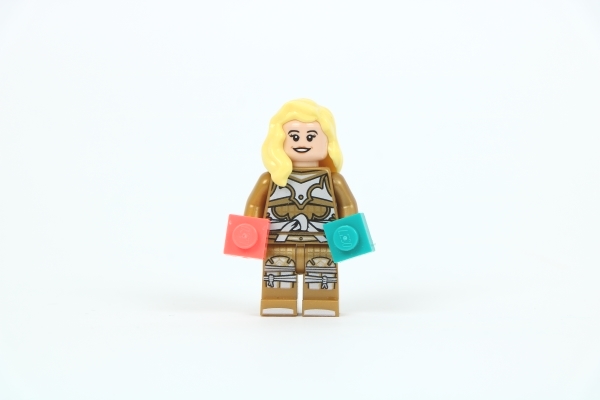 It is definitely not the job I'd planned to be doing while I was at DMEM, because I had no idea that jobs like it existed. There are days where I look at my job and pat myself on the back for getting here.
Last month I spent two hours eating cupcakes and testing how fast I could build a LEGO model with one hand, to celebrate the birthday of one of our product lines.
Other days I'll be in deep, serious discussion of how to optimise the building potential of a horse's head. My work is literally fun, which is a privilege that not all have.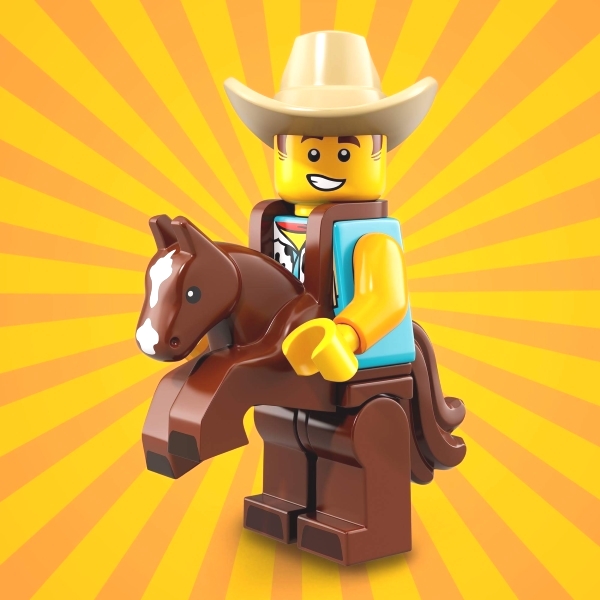 For those inspired by your career path, what tips would you share for someone wishing to pursue a career with a well-known competitive brand?
Do things differently and be proactive. Don't underestimate extracurricular things such as design competitions, internships or doing a Master's degree completely different from your bachelor degree. In the end, what landed me my job at LEGO, was standing out.
While at University I was able to participate in (and win) the Enterprise Pathway Challenge. Along with four others, we developed a product and a business plan to be presented in front of 100 business angels, as shown below. It was very hard to do alongside my studies, but it was also my first glimpse into the real design world.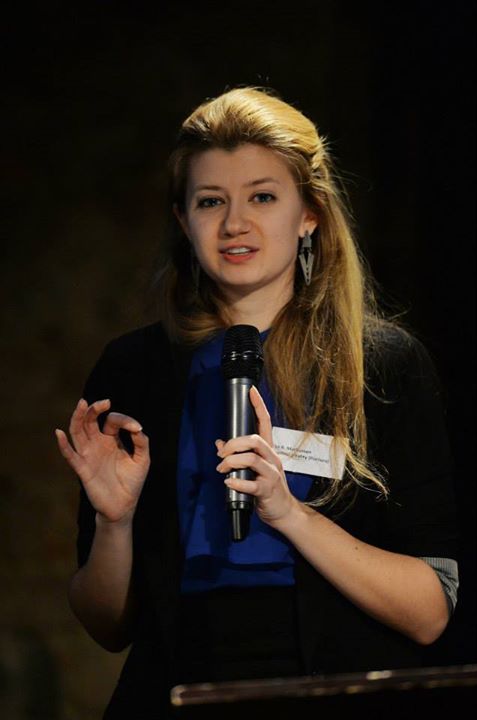 When applying for jobs, don't think of your first job as being 3 years and then on to greener pastures, as I originally did. The first 4-5 years are the ones where you learn to become a functional human being within the professional world. Private companies can be like black holes for ambition. Take these years to learn your limits in relation to stress and your own ambition. Many new graduates burn out, because they try to keep the same pace in their first job, as they did at university. You can't. University is a sprint to the finish line. Your career is a marathon with no end in sight. Once you get your pace right, then your career will take off.
What are some of the benefits and limitations of working for such reputable brands?
Companies with strong brands often have unique stories and cultures. It gives you a very clear, shared sense of direction, that bonds employees together.
It adds a strong feeling of purpose to your daily life and is what genuinely makes me excited to go to work in the morning (most mornings… Mondays are always hard).
This passion is also fuelled by the reaction I get, when I tell people where I work. Strangers will immediately share very personal stories of their own, their children's or grandchildren's childhoods. It makes me proud to be part of LEGO, but also makes me feel accountable and makes me want to do better.
A downside to most larger companies is bureaucracy. I have on average 5-10 meetings a day, some lasting no longer than 15-30mins. You'll have to be prepared for that and become skilled at patience, which university does not teach you.
Furthermore, positions tend to get highly specialised within large companies, sometimes making it difficult to apply for jobs outside your chosen organisation. You do become a cog in a larger machine, whereas within smaller companies, you get a much wider set of tasks and variety.
What are your ambitions for the future?
Being a big-picture thinker, rather than a specialist, my heart beats for applying my design mindset to business- and innovation strategy across larger organisations. I therefore hope to explore these types of opportunities in the future.
I returned to Strathclyde 2 years ago, to do an MBA (Master of Business Administration) while working full-time, as part of a long-distance programme. Having now completed the MBA, I'm currently working with the front end area of LEGO to strengthen their global innovation culture.
I hope to continue using the creative practices learned at DMEM in unconventional ways, so I'll keep ending up in unfamiliar and unexpected places. In the end, I'd like to think back on my career with a sense of adventure.
What excites you about the future of product development, technology and business?
Already now, the border between physical and digital products is close to none. Being able to create a seamless experience that bridges the two, is as close to magic as we can get. And consumers are starting to expect magic. I therefore think that designers of the future need a much stronger foundational knowledge of digital. I myself am painfully aware of my own limitations within this field and will need to spend considerable effort to improve.
Perhaps not unrelated, I'm starting to see a larger movement, especially within China, to create their own wave of designers and design processes. Their advantage will be, that Asian markets are far more accustomed to trial and error, making consumer feedback readily available as part of the product development process. In fact, the apparent flaws create brand loyalty, as consumers see evidence of their input being part of the product journey. We do not yet have the same consumer-tolerance in 'western' countries and therefore products must be far more developed before entry, making product development slower. Until now, western countries have held the mantel within the design field, but that won't be the case for much longer. I therefore think we can expect disruption and need to be inspired by how the 'new kids on the block' design. We need to feel responsible for pushing our consumer markets to accept a similar mindset and push ourselves to re-discover what design can be.
If you could tell your 18-20-year-old self some advice, what would it be?
Start your design portfolio from day one. Each time you do a project, make sure to do 1-2 pages summarising the project and ensuring that you have good renders and photos to describe the process. I spend the first three months after graduation creating a portfolio, because I had not done so throughout. I'm still crippled by the lack of quality images in my portfolio today.
What would you say to someone considering studying in or working with DMEM?
If you're ambitious and proactive, then DMEM is the perfect place for you.
You'll have everything you need to succeed and stand out from the large pool of designers out there.
It's not a place to lean back and follow the herd, because then you'll miss out on all the best parts. These are the parts that in the end will matter much more than any grade, when applying for your first job.
Good luck!