Our department offers opportunities to take part in visits and exchanges with leading institutions and to work on global research programmes.
Some examples of our international programmes and partnerships include:
Brazil
We welcome many students through the Science Without Borders programme, studying on our Production Engineering & Management, Product Design & Innovation and Product Design Engineering degrees.
Following participation in this programme, one of our students Bruno Ishii de Souza became a finalist in two major competition awards in the summer of 2015. These were:
Red Dot Competition
IDSA (Industrial Designers Society of America) Awards
His competition entry, 'Nidus Sound' was based on his project from one of the modules studied during his time in DMEM – Design Emotion and Experience.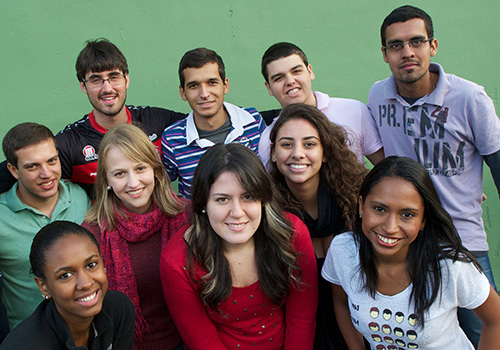 China
We have a strong community of Chinese colleagues and students across the department. We regularly visit China to meet with our partners and with prospective students to discuss the opportunity to study with us.
We have several Articulation Agreements with Chinese partner universities, including:
Sichuan
Taiyuan
Northwestern Polytechnic University
These Articulation Agreements allow for students to study at their Chinese University for two years and then enter Year 3 of one of the Bachelor's programmes in DMEM to study for a further two years and graduate from the University of Strathclyde.
Europe
Our MSc in Global Innovation Management is a unique two-year programme which is offered jointly by our department and both Aalborg University in Denmark and Hamburg University of Technology in Germany.
Students have the opportunity to study at two universities throughout the programme providing a practical and global perspective of innovation management.
USA
We have a Masters dual degree with Carnegie Mellon University called Technology Ventures, find out more here.
International exchanges
Our undergraduate students have the opportunity to study abroad for one semester or two semesters in Year 3 of their course.
You'll follow a similar curriculum to that at home at another university in Europe or further afield.
We have exchange agreements with institutions across the world, including in:
Sweden
Singapore
North America (Canada & the USA)
Australia

Students participating in the exchange programme not only get to experience a different education system but also different cultures.
Many return to Strathclyde having made new friends for life!