Design, Manufacturing & Engineering Management

James Kwame
EngD Advanced Manufacturing: Forging and Forming
Why did you pick the University of Strathclyde as an institution?
Having graduated in Engineering Physics, the main reason why I decided to further my studies with an EngD programme was the prospect of doing research in an industrial setting with a project targeted at solving industry-relevant problems. The doctoral project was designed to educate students in necessary skills and training, to help them analyse and solve novel, wider and challenging material design issues exploring new technologies.
What made the University of Strathclyde stand out from other PhD offers from other universities in the UK was the infrastructure available to execute my research.
It is the dream of every researcher to readily have access to resources and facilities for their research.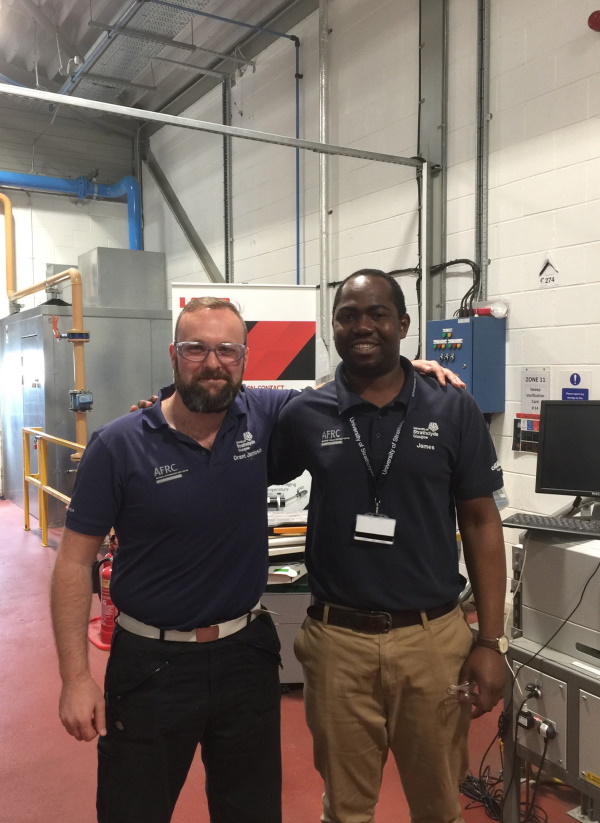 The University is also highly regarded in terms of their international visibility, technical education legacy, publications and the availability of strong structures laid down to support students throughout their stay in the University community.
My PhD topic is "The Influence of sheet conditions on the formability of aerospace materials at room temperature".
What is it like studying in DMEM?
The integration of three parts; design, manufacturing and engineering management; makes the Department of Design, Manufacturing and Engineering Management (DMEM) very unique and special. Students from various facets interact and it also provides the opportunity to learn about how all three parts can be combined into a massive force for business and innovation.
The curriculum structure of DMEM also drives students to develop soft skills in time management, project management, presentation skills, teamwork and collaboration, which are very essential tools to have in today's job market and entrepreneurship drive.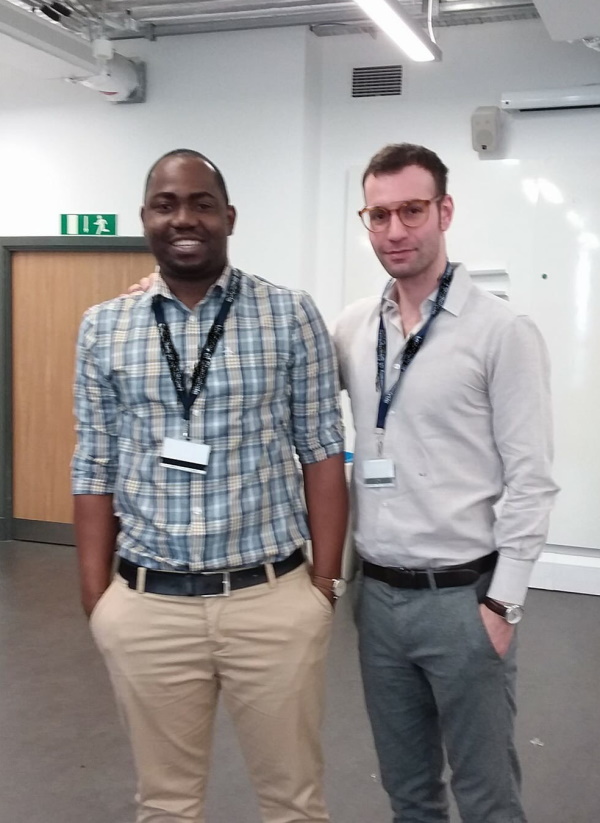 The staff in DMEM are also very approachable and supportive.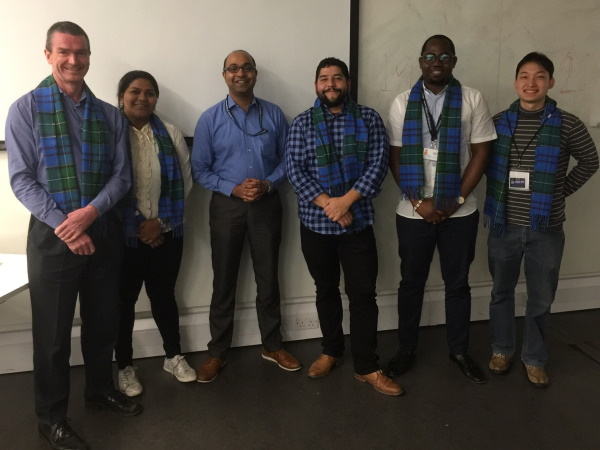 What is it like researching in the AFRC?
The Advanced Forming Research Centre (AFRC) is one of the seven high-value manufacturing centres and the only one of its kind in Scotland.
The ARFC is the heartbeat of forming and forging research. The centre houses highly sophisticated manufacturing technologies, metal forming processes (ISF, SPF, rotary friction welding and forging research), machining technologies and world-class equipment for material characterization and testing. The wide range of facilities at the centre helps to facilitate research activities in terms of the depth of research conducted. The presence of a vast array of industry experts at AFRC makes researching very exciting by way of personal development and knowledge exchange.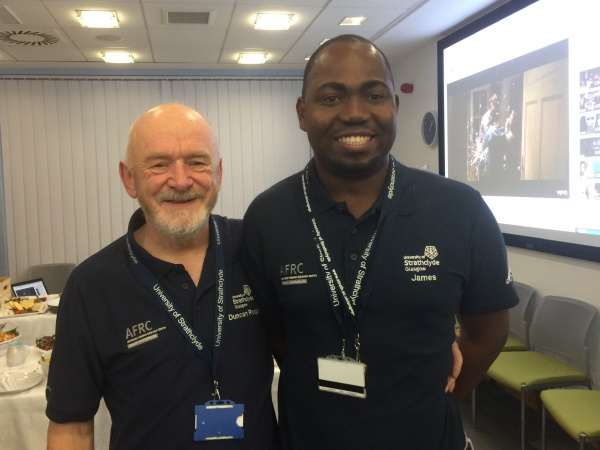 What is it like living in Glasgow?
Glasgow is the third-largest city in the UK. That in itself comes with a lot of expectations. Well, it doesn't disappoint! The city is graced with amazing museums, art galleries, parks and exciting landmarks.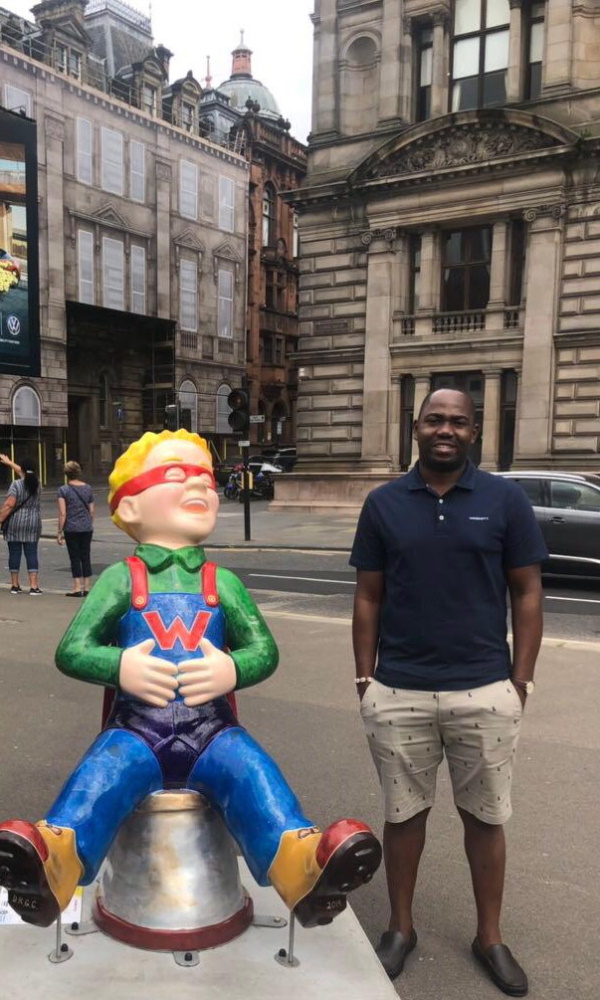 It is also home to one of the biggest football city rivalries in the world (Celtic FC and Rangers FC). For football lovers like myself, that is a fixture to look out for during the football season.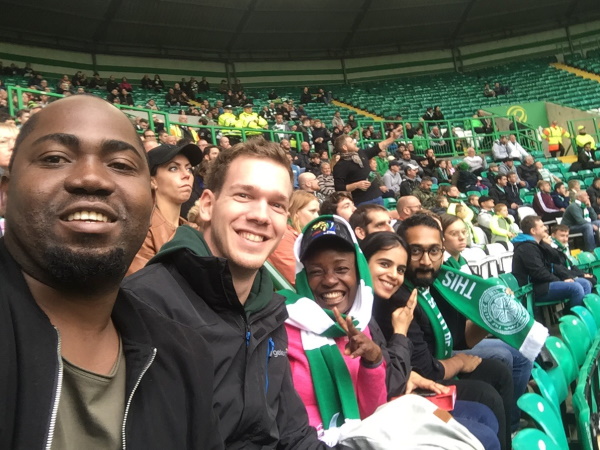 The bus network is very good and well-coordinated and students can access special packages. The train network is also good and reliable. There are many accommodation options for students both on and around campus at competitive prices. For people who choose to live around Glasgow, the efficient transport system makes accessibility to Glasgow and its surrounding towns/villages quite easy.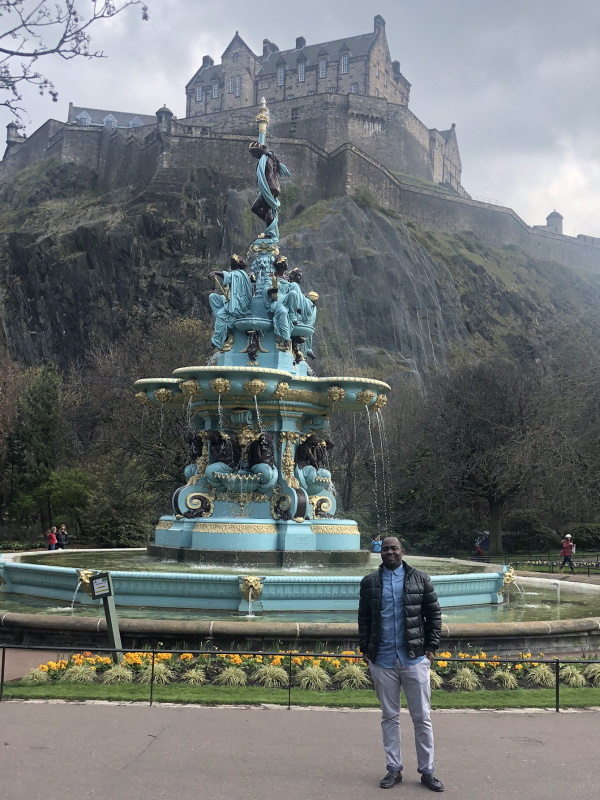 The Glaswegians are friendly, welcoming and willing to assist.
The city is highly diverse, with all races and faiths well represented. This diversity translates into varied choices of food across numerous restaurants and food markets around the city.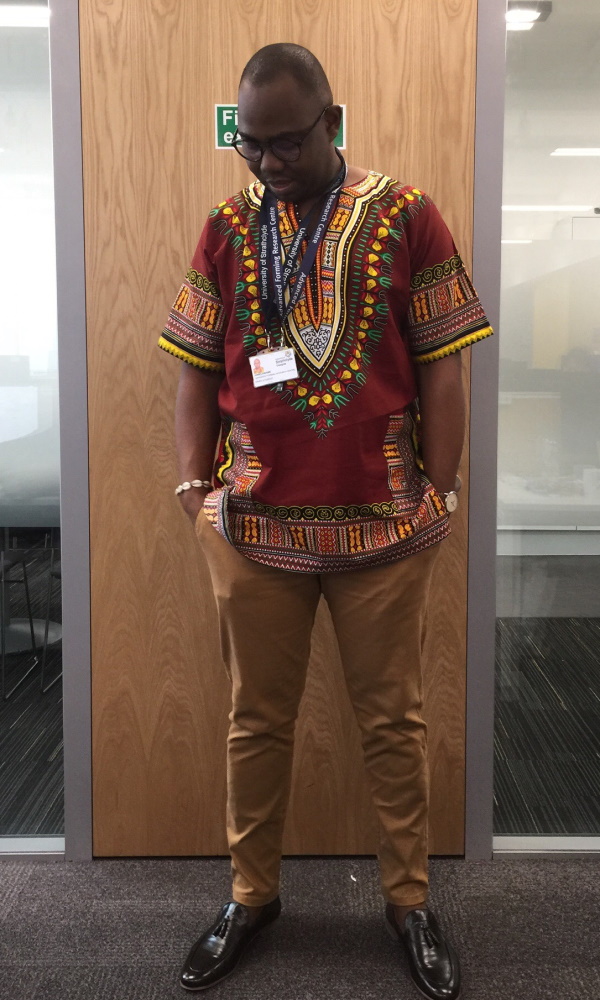 What excites you about the future of forging and forming?
Modern forging has transitioned from the traditional man-powered hammer and anvil of a blacksmith to be replaced by mechanised high powered hammer and presses. The demands from the supply chain have required the adoption of computerised hydraulic presses coupled with sophisticated induction heating technologies. Now, simulations of forging processes have become a useful tool for designing and analysing forging operations.
The future of forging will involve the use of highly sophisticated process control mechanisms and sensors tailored at preventive maintenance.
Luckily at the AFRC, the future is here and now. The AFRC has invested £16.5 into a FutureForge project which will commence operations in 2020. The FutureForge is a hot forging research platform with technologies fitted to reshape the facility into a 'smart factory' model with a 'one-of-a-kind' demonstrator for industry 4.0. The FutureForge is set to be the most advanced hot forging research platform in the world.
What would you say to someone considering studying in or working with DMEM?
DMEM provides a conducive atmosphere for studies and work. There are support mechanisms available to help with integration and performance. DMEM has all the resources and facilities required to foster excellence and development both academically and socially.
I highly recommend DMEM and for that matter, the University of Strathclyde to anyone looking to learn or work with a lasting impression. The place is indeed that for useful learning!
James Kwame
Find out more information about studying a PhD in our department through this link.