Design, Manufacturing and Engineering Management

Matt Dunn: My journey so far
What made you look at the University of Strathclyde as an institution option?
I've always been interested in the practical application of Design in industry and so I wanted to do a Product Design course that would provide practical knowledge as well as theoretical. Art schools often focus on very conceptual solutions and pure engineering seemed too theoretical. Product Design & Innovation (PDI) at Strathclyde is a great mix of both and allows students to build a wide ranging skillset from conceptual 'blue sky' design through to design for manufacturing and assembly. As a Designer, you have to be able to think of wild ideas but also consider the wide range of requirements a product has to meet. A course like PDI will give you opportunities to get really creative but will also help you build your 'sense-checking' abilities too. I chose to study at Strathclyde largely because of the Department of Design, Manufacturing and Engineering Management (DMEM) which allows me to get a broad range of experience and work with students studying a multitude of design and engineering disciplines.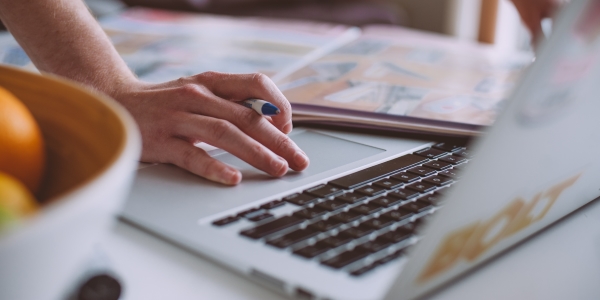 Why Product Design and Innovation?
The format of the degree is a lot like what I've seen in industry, where your design team probably all have different strengths but everyone can play their part to create a more interesting result.
What are your ambitions for the future?
There are some really inspiring entrepreneurial success stories from both DMEM and wider Strathclyde. Both the founders of Trtl are Strathclyde alumni and I'd love to achieve success with a product like they have. Another inspiring entrepreneur from DMEM is Vicky Hamilton who started Recoil Kneepads as part of her final year project. Vicky and her team are designing and assembling their product within Glasgow and it's all made in the UK. They're also paying it forward, and have hired DMEM students for placements in the past. While DMEM has a lot of people going to great companies, I'd love to see more people start their own or join startups, which is something I'd like to do.
Would you recommend studying in DMEM?
Now is a better time than ever to join DMEM and in particular be a part of Product Design & Innovation. I'm excited to see how the course continues to develop and I know the department does a good job at implementing student feedback quickly. At DMEM you can make working prototypes of electronic products, you can use 3D printers and workshop equipment independently and you will learn what is expected of you in industry. With PDI in particular, there are some entrepreneurship classes in the business school and other opportunities within DMEM that will allow you to explore your ability to generate new ideas. There's a good mix of module types with some classes being very structured and others being highly independent, which is great for building confidence and nailing down your process as a designer.