Clyde Space
We scooped one of two, Best Partnership Awards, at Scotland's prestigious Knowledge Transfer Partnership awards. Our pioneering space engineers worked with colleagues at top firm Clyde Space to develop a next-generation 'CubeSat' micro-spacecraft.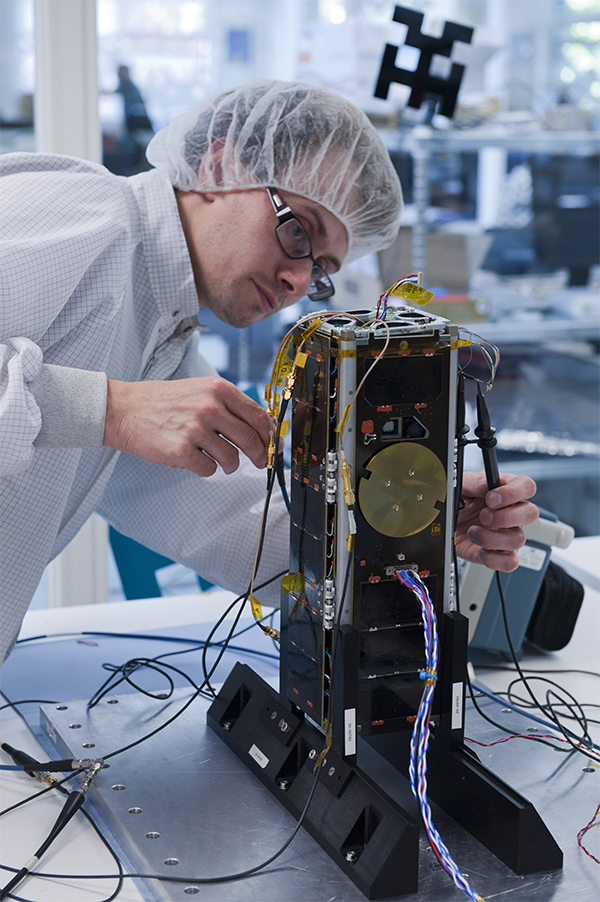 KTP Associate Stephen Greenland worked with Clyde Space CEO Craig Clark and Head of Engineering Andrew Strain, to develop the UKube-1 CubeSat, an advanced micro-spacecraft that can be used for a range of applications, such as increasing mobile telecommunications capacity. Stephen was appointed as a KTP Associate at Clyde Space in 2008 and following completion of his KTP in 2011, he is currently employed by Clyde Space as a Senior Systems Engineer, and is also studying part-time for a PhD at Strathclyde.
The Strathclyde side of the KTP project was led by staff from the Department of Mechanical & Aerospace Engineering, and also saw Research Associate Dr Derek Bennet part-seconded to the firm. The project has catalysed on-going Technology Strategy Board and UK Space Agency funded work, on CubeSat technologies at the University led by Dr James Biggs and Dr Massimiliano Vasile.