PhD Social Policy

Bente Jannie Male, Norway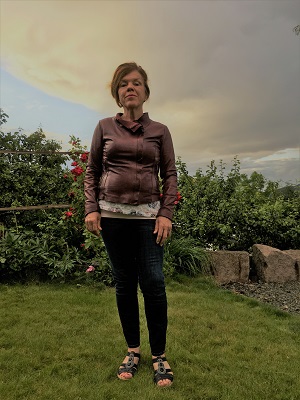 Tell us a bit about yourself.
I am a 1st year PhD student from Norway in the Faculty of Humanities and Social Sciences and researching within the School of Social Work and Social Policy.
Why did you choose Strathclyde for your postgraduate research study?
I chose the University of Strathclyde because the university presented me with an opportunity to pursue an intriguing research topic and a good PhD programme. This includes the possibility of individually tailor-making a research development programme to include a range of activities. Additionally, since the University has gained many awards, and is a leading university in several fields, highly ranked among the top 10 in the UK (in various subjects according to the Complete University Guide), this evoked my interest in the university.
Tell us about the nature of your research?
My study is transdisciplinary and concerns the board of directors in public hospitals (public sector organisations) and their ability to achieve (political) objectives and performance. Since public sector organisations are subjected to political control, the reciprocal influence/interactions between the boards and political leaders (the Minister in charge and the Ministry) is also a question of interest in the study.
What do you like about your research area?
Investigating public sector boards and the interactions with political leaders is highly interesting as well as valid across national borders. Public administration/political science fields often discuss at the system level. As such, bringing the management field and the board`s role into the discussion, could potentially contribute to new insight and development in the public sector.
What's the Strathclyde research community like?
Here at Strathclyde the research community is multi-disciplinary and inclusive, spanning over many highly interesting fields, topics and projects, and it is international, housing PhD students from all over the world. This gives possibilities in getting in know different people from various cultures who are engaged in many different fields and topics. Moreover, even if there are various topics and studies undertaken by PhD students, the research community and the individual student seem to have a common aim; in contributing to society, locally or to a wider community, by the knowledge and insight their study can provide in the various fields. This I find highly intriguing.
What are the Strathclyde facilities like?
HASS` facilities which are in the Lord Hope building, have various options and zones, containing quiet study zones, hotdesks, personal desks as well as communal spaces and quiet study rooms. This enables individual work while enabling the option of collaboration. A printer is available as well as some kitchen facilities. The opening hours are wide, covering most students` needs. Additionally, there is a cafeteria which offers lunch in the building. As a new student I highly appreciate the new fantastic sport facility which is housed in the neighbouring building, which has various classes.
Tell us about the support from your supervisor and the wider Strathclyde team?
My experience is that my supervision team provide helpful inputs and guidance, and we meet regularly. I feel they are engaged with my topic, study and my PhD journey. The Strathclyde team as well as staff elsewhere, such as in the library, are very helpful and supportive.
What's the best thing about Strathclyde?
I would say that the most important thing is the positive attitude that you are greeted with and is generally present when you come as a new (overseas) student to the university and Glasgow and you ask for advice or help. This was also expressed by the university leaders to be important at the induction of the PhD-period, by expressing that they are here to contribute and support us as students. This is noticeable for instance when asking for advice or help in the library, among the Strathclyde HASS-team or elsewhere at the university. This is vital for us as students, particularly for those of us who are overseas students, who commonly come from a different country with different university structure, cultures and languages.
What would you like to do after your PhD?
I have yet to decide still, my intention is applying the knowledge and insight I will gain through the process in one way or another.
#StrathLife
What are the main differences between studying in Norway and in the UK?
Scotland and Norway have a lot in common historically, even if the two countries are different in many aspects. Even if I have not been in Scotland before, I felt rather soon at home here, and Scottish people are friendly. The main difference I think might be that the University of Strathclyde is a UK university, having evolved from a somewhat different cultural context than Norwegian universities. I highly appreciate that the university of Strathclyde value and have given priority to this specific research topic.
What was it like moving to Scotland?
It was a rather big transition since I haven't lived abroad before, but I think and feel that I have managed quite well with familiarizing myself with the surroundings and in Glasgow, and it helps a lot when people are open minded and welcoming, as they are here in Glasgow.
What is it like being a student in Glasgow?
I love to be in Glasgow, getting to know the city and Scotland which has a lot to offer such as cultural activities, sport activities and nature as well as a vivid night life.
What do you like to do in your spare time?
I tend to take advantage of the many cultural options as well as getting to know new people/friends whenever it is possible, and I love the nature, particularly in the highlands and the coast-line. My husband is a fly-fisher and when he visits me, we love to go to the highlands and the fabulous rivers in Scotland.
What do you like most about the city?
I like very much the cultural offers, particularly music concerts, as well as dining in for me new restaurants.
What's your favourite Scottish word/phrase, and why?
I have noticed the broadly use of the notion 'wee' which means tiny or little, regarding anything that seems small.
Is there anything else you'd like to say?
I simply would like to share that I am enjoying my time here at University of Strathclyde in Glasgow, Scotland.