PhD in Social Work (Part-Time)

Lee Hollins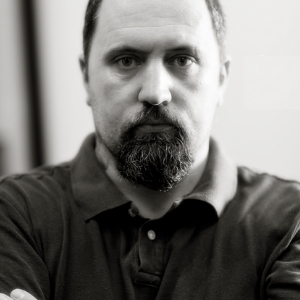 Why did you choose Strathclyde for your postgraduate research study?
My choice was based on the expertise situated within the University. Dr Laura Steckley had carried out some important research on restraint use in residential childcare settings. The focus of her work was in the social ecology of restraint, specifically how relationships, the process of individualised meaning making and therapeutic containment were explored through physical restraint. Historically such procedures have purely operated as biomechanical means of obtaining compliance from individuals whose behaviour was deemed to transgress the 'acceptable' norm. Responding to escalated behaviours is far more complex than that. Her findings made me think differently about a subject I had been engaged with for 25 years.
Tell us about the nature of your research?
I am looking at the structure and function of real-world applications of restraint in learning disability settings. Specifically, I am seeking to establish whether it is in any way mediated by gender and whether a safer, less coercive and potentially more therapeutic form of restraint is intuitively developed.
What do you like about your research area?
I am looking at something that has an impact on both personal safety and quality of life. Its implications are real and significant. Restraint has, unfortunately, has been implicated in some terrible tragedies in health and social care as well as educational settings. For that reason, it needs to be critically examined to see what scope there is for change.
What's the Strathclyde research community like?
It is an extremely rich and vibrant community. I have been welcomed at every turn and been overwhelmed by the opportunities that are available for personal and professional development through the university.
What are the Strathclyde facilities like?
The facilities are second to none. I spend a significant amount of time remote working and enjoy full access to everything I have needed at all times.
Tell us about the support from your supervisor and the wider Strathclyde team?
I work with two incredibly supportive yet intellectually critical supervisors (Dr Steckley and Dr MacIntyre) who absolutely help me to get the best out of myself. My dealings with other members of the team have likewise been hugely helpful and positive. Getting the opportunity to complete my PhD at Strathclyde was undoubtedly the very best thing for me. I feel hugely lucky to be here.
What's the best thing about Strathclyde?
I can only echo what I've already said. For me, it represents something of a perfect nurturing ecosystem that allows individuals like myself to flourish.
What would you like to do after your PhD?
I would be keen to do more research in the same subject area. In reality people, children, as well as adults and older adults, are being caused distress, getting injured and traumatised and even killed as a result of restraint being done badly. The public policy imperative is to dismantle the structures that enable restraint, and a further crucial part of making things safer for huge numbers of highly vulnerable individuals is to examine the very nature of what currently passes for approved or authorised restraint methods.