Advanced Forming Research Centre

News
AFRC membership is cutting it for innovative UK machining and tooling firm
Tier two membership at the University of Strathclyde's Advanced Forming Research Centre (AFRC) is proving fruitful for forward thinking cutting tool manufacturer Quickgrind after securing four new contracts within just 16 months of signing on the dotted line.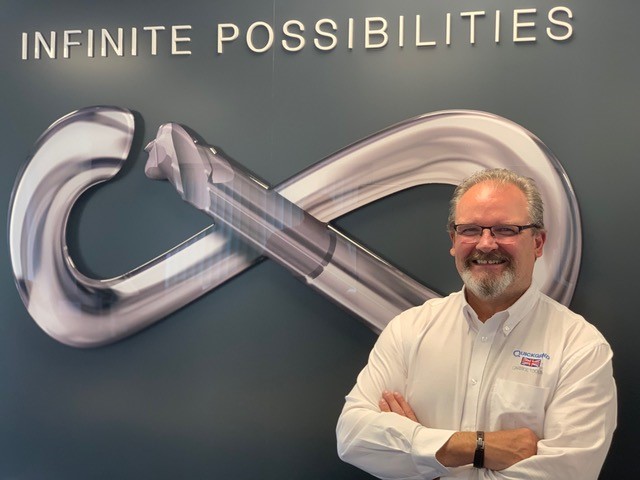 The UK based firm has benefited from access to the AFRC's prestigious engineering and industrial networks, allowing it to develop new relationships with key people in key companies across a range of its target markets.
One of these new relationships, with another AFRC member, has led to a lucrative new contract with a leading aerospace company. It has also provided reciprocal business benefits as the two firms now collaborate regularly on technical innovations, best practice and generating publicity within their field.
Speaking about membership at the AFRC Graeme Hogg, Technical Support Manager at Quickgrind said,
You get out what you put in and while we can't be at the AFRC every day, we work hard to support the centre and exploit the many networking opportunities and events offered there.

We've secured four new contracts off the back of our membership as it's allowed us to meet with representatives from interested firms across industries that we've been looking to target for some time. The events there allow us all to meet face to face and whatever company size or industry, we're all on the same level."
Quickgrind has reached an exciting phase in development and will soon launch its hotly anticipated new Technical Centre of 'Infinite Possibilities' at its Tewkesbury headquarters this summer. Focusing on advanced machining strategies, it will provide an environment for customer training, demonstrations, technical seminars and events.
Lynne O'Hare, Commercial Director at the AFRC said:
We know that membership at the AFRC brings significant benefits but it's great to see Quickgrind working hard to maximise the opportunities for growth that we can provide.

Some of our team have been to the Quickgrind headquarters and were incredibly impressed by the level of positivity and innovation on display there – this is a firm that is going places and we look forward to seeing what's next."