Advanced Forming Research Centre

News
Manufacturing innovation: New national centre unveiled
An £8.9 million centre to help companies benefit from lightweight manufacturing technology has been officially opened by First Minister Nicola Sturgeon.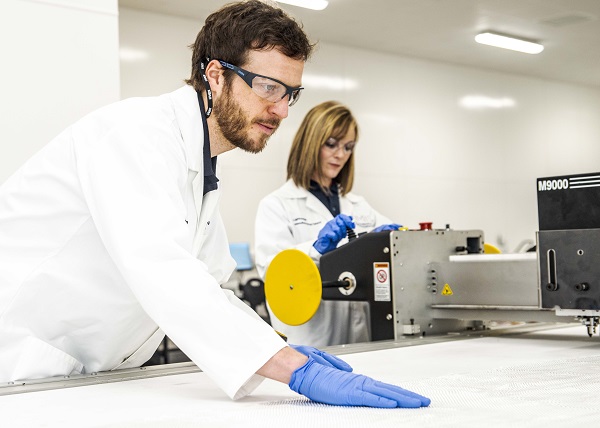 The Lightweight Manufacturing Centre will develop lighter, more efficient, components for high-value industries, including automotive and aerospace. It also has the potential to benefit other enterprises looking to replace traditional manufacturing processes and materials with the next generation of innovative solutions to help meet the engineering challenges of today and tomorrow.
The centre, operated by the University of Strathclyde, is the first stage of establishing the £65 million National Manufacturing Institute Scotland that aims to make Scotland a global leader in advanced manufacturing.
Opening the centre, temporarily located in the Doosan Babcock facility in Renfrew, the First Minister said:
Our ambition is to build on Scotland's long history of innovation and to be seen as modern inventors and producers, rather than just consumers of goods. It is really important as technology rapidly advances, that our economy must follow suit.

This world-class centre will help us do just that, as the first stage of our new National Manufacturing Institute Scotland. Businesses across Scotland will benefit from access to state-of-the-art equipment and opportunities for collaboration and research and development. The opportunities that stem from lightweight manufacturing will help increase their competitiveness."
Professor Sir Jim McDonald, Principal of the University of Strathclyde, said:
Lightweighting technology holds huge promise for a wide range of sectors, from making aircraft and vehicles lighter and more energy efficient, to improving renewable energy technology performance, and developing the next generation of materials for health care.

The new centre provides the skills and services needed to place Scottish industry at the forefront of lightweight manufacturing, helping companies of all sizes compete globally. Today's launch marks an important milestone in Scotland's innovation journey, and we look forward to working side-by-side with businesses around the country."
David Smith, director of National Opportunities at Scottish Enterprise, said:
Manufacturing is experiencing rapid advances driven by digital technologies, automation and global supply chain opportunities that are transforming the way we design, build and sell products and services.

For Scottish manufacturers to remain competitive, it's increasingly important for them to embrace innovation and adopt new processes and technology. This is exactly how the LMC can help, especially for smaller manufacturers who want easy access to cutting-edge lightweighting expertise and facilities to grow their business."
Sabrina Malpede, Managing Director of ACT Blade based in Edinburgh, said:
Working with the Lightweight Manufacturing Centre has become an integral part of our plans to develop the next generation of wind turbines blades, the ACT Blade, which aims to reduce cost of wind energy for future generations."