Advanced Forming Research Centre

News
Material Benefits: Mitsubishi Materials renews its AFRC membership
Following three years of successful collaboration, MMC Hardmetal UK, part of global company Mitsubishi Materials, has renewed its Tier Two Membership at the University of Strathclyde's Advanced Forming Research Centre (AFRC).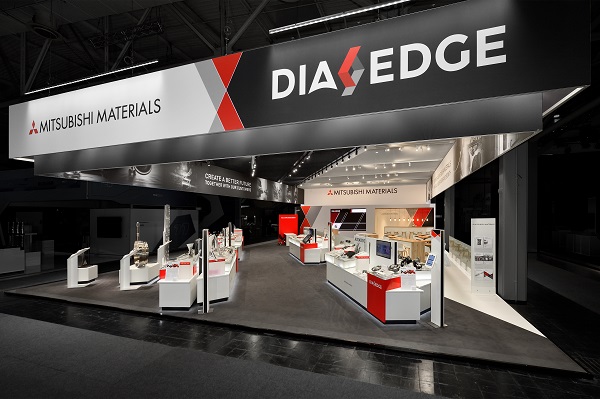 The first ever machining firm sign up to membership, it is now joined by 12 forward thinking companies from the sector that are all committed to developing innovative machining strategies, which can help industrial customers cut production time and enhance efficiency.
Last summer the AFRC hosted its inaugural Machining Scotland Conference, designed to revitalise the country's engineering community, re-shore work and promote collaborations across the machining sector.
Attended by over 300 delegates from companies across Scotland and beyond, the event was organised by the AFRC and twelve of its industrial Members and Partners and will return, even bigger and better, this August.
Speaking about the decision to renew its membership, Andy Johnson, Northern Regional Manager for MMC Hardmetal UK said:
Knowledge sharing, product development and machining strategies have all been at the forefront of the partnership with AFRC over the last three years. The intention is to further develop the strategies that will benefit MMC Hardmetal UK, the AFRC and our customers.

With the further commitment to participating in Machining Scotland 2020 we are looking at major developments over the next three years. We have increased the number of application engineers across the UK who can support the AFRC's customers, and using the AFRC facility for technical seminars as part of our membership is another major benefit, allowing us to enhance the knowledge of what the AFRC can offer and the industries involved."
Stephen Fitzpatrick, Machining and Additive Manufacturing Team Lead at the AFRC, said:
As the first machining member of the AFRC, it is great to have MMC Hardmetal UK renew its membership and is testament to the value that we offer firms of all sizes, providing everything from networking to real opportunities for technical development and growth.

It also demonstrates the strong relationship between us and desire to work together on future projects. Moving forward, we want to strengthen our relationship even further, working more closely on events and projects to help our mutual customers realise the full potential of MMC Hardmetal UK cutting tools."
The total number of Members and Partners at the AFRC, a specialist centre within the National Manufacturing Institute Scotland (NMIS), currently sits at 50, consisting of some of the world's largest technology and manufacturing firms alongside growing local companies from a variety of sectors.