In September, the machining team at the University of Strathclyde's Advanced Forming Research Centre (AFRC) visited the Mitsubishi Valencia Education Centre (M-VEC) to learn more about current and future technologies that will prove to be invaluable for the centre's die manufacture research programme.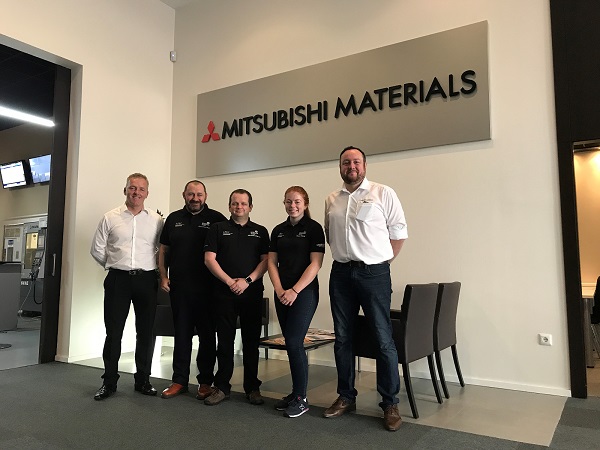 Mitsubishi Materials Group, a tier two member of the AFRC, established the M-VEC centre to help identify the main technical fields of interest for Mitsubishi's customers and meets the educational needs of its employees.
Representatives of Mitsubishi accompanied the AFRC's machining experts on the trip. The team were given a demonstration of new machining strategies and tooling innovations relevant to the current and future projects at the centre.
The AFRC also acts as a test facility for Mitsubishi, to assist in the development of new products and manufacturing processes.
Michael Canavan, manufacturing engineer at the AFRC commented on the successful visit:
This was a very worthwhile trip for the team. Training with Mitsubishi's experts really helps us to create fresh machining strategies whilst working with an extensive range of superior products.

One particular highlight of our visit was witnessing a trial of a new range of VFR-F cutters, which leave a mirror finish on metals.

We will now use these to manufacture equipment for incremental sheet forming where a mirror finish is required. Before we had this cutter we would need to take the part from the milling machine and hand polish so now we can produce a mirror finish in the machine and remove the extra process of hand polishing."
Ian Brown, Area Sales Manager for Mitsubishi in the UK, added:
We appreciate AFRC staff taking the time visit our facility in Valencia and hope that they now have a better understanding of Mitsubishi tooling and the support we can offer, we hope this helps to build an even closer relationship between Mitsubishi and the AFRC."