Advanced Forming Research Centre

AFRC in Sheffield
Our office in Sheffield on the Olympic Legacy Park is helping us provide local forging and forming houses with support to boost productivity, overcome production challenges and better compete.
If you are based in South Yorkshire or beyond we will help you tap into over a decade of forming R&D expertise and cutting edge equipment including;
Leading metallurgy capabilities
Numerical and analytical process modelling tools
Some of the most advanced industry-scale forging and forming equipment in the world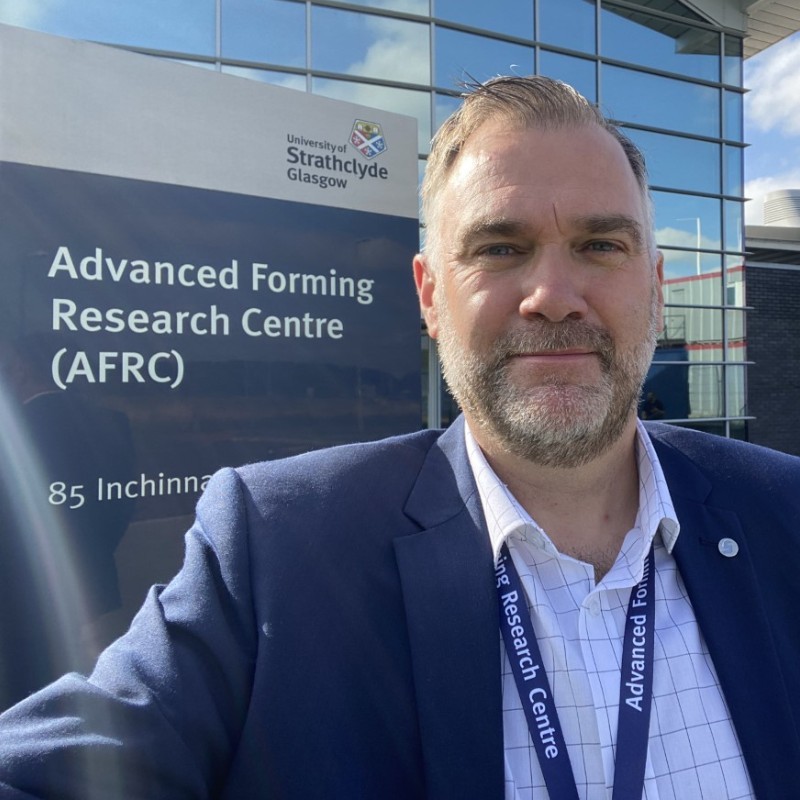 "Our support can be anything from helping the transition from gas to electric furnaces to reducing energy costs, to exploring ways to meet sustainability targets, improving products and processes, or accessing large scale collaborative research projects with global manufacturing companies. Contact me today to find out more."
Alan Lyons, Business Development Manager, AFRC Sheffield