Range of Analyses

Mechanical testing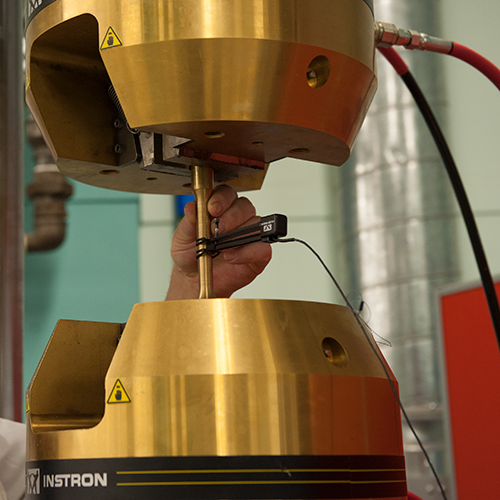 Instron testing suite
Two 8800 servo-hydraulic systems, dynamic loading capacity of ±250kN
Electropuls E3000, dynamic loading capacity of ±3kN
Electromechanical 5969, loading capacity up to 50kN
Measured properties include tension, compression, axial fatigue, 3- or 4-point bending, shear, creep, galling and fracture toughness (SENT or SENB)
Testing between -150°C and 1000°C
Video extensometer for contactless measurements
Fatigue can be carried out also in bespoke environment (e.g. saline solution).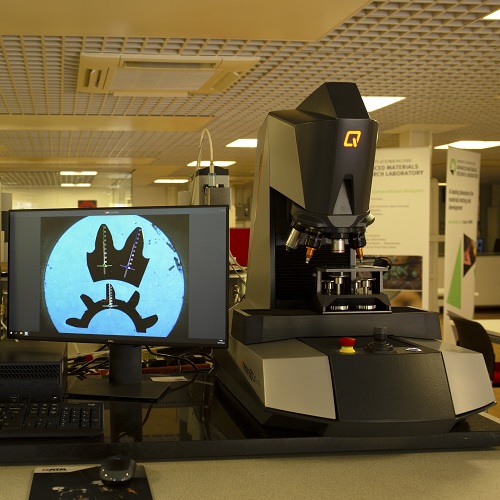 Hardness measurements
The Qness 60A+ measures hardness with three supported test methods: Vickers, Knoop and Brinell hardness
Automatic feature for hardness mapping
Load capability between 0.25g-60kg
Many applications such as tooth flank testing, identical sample tests and microscopy and weld sample testing and analysis.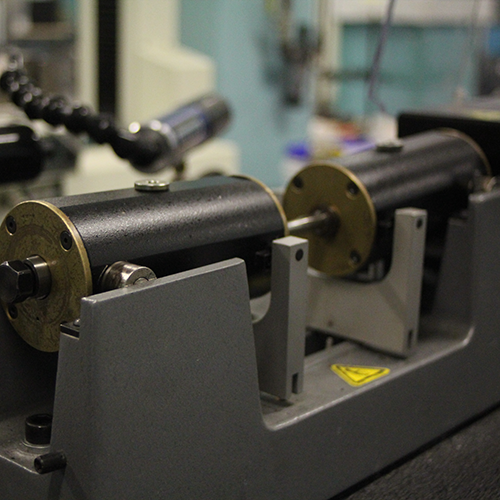 Rotary bending fatigue
Three R.R. Moore rigs for rotary bending fatigue
Number of cycles to failure up to 100 million
Frequency up to 100Hz
Furnaces available for applications up to 1000°C
Tests can be carried out in bespoke environments (e.g. saline solution).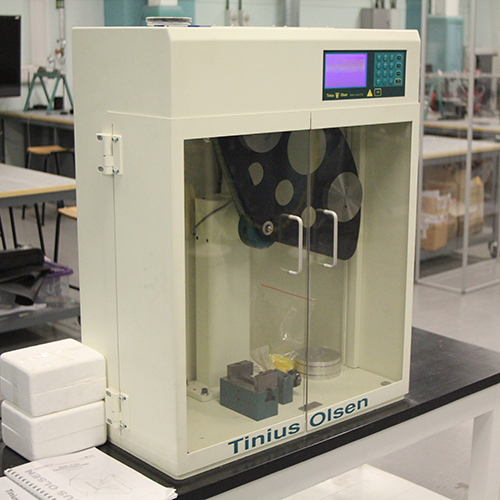 Impact testing
Tinius Olsen IT503 bench system with either Charpy or Izod configuration and 25J capacity
Losenhausenwerk system with over 290J capacity
Both systems fully comply with the specifications outlined in ASTM E23, BS EN ISO 148-3, BS EN ISO 148-2 and ISO 442
Testing can be completed at sub-ambient and elevated temperatures.